At this point one year ago, CE Pro wrote about how a Southern California integrator had great success with early adopters, securing nearly $300K in sales and pre-orders of Samsung 8K displays at an exclusive event. Now we're moving into the next phase of adoption.
Over the past year television manufacturers Samsung, Sony and LG have rolled out premium 8K sets, and retail brands such as Hisense and TCL have previewed upcoming 8K offerings at tradeshows, while 4K sets and HDR technologies have become ubiquitous.
One recent study from research firm Futuresource Consulting estimates that between now and 2023 8K product shipments are expected to increase exponentially at 130% per year by 2023 from just 200,000 units sold in 2019.
It's one of several studies commissioned and released recently addressing opportunities around 8K product sales in the consumer market. Despite the obstacles regarding the availability of 8K content, which analysts commonly cite as a pain point, sales of 8K TVs are expected to grow over the next several years.
Is 8K Performance Hype Legitimate?
If there's one thing that audio and video enthusiasts love to do it's debate technologies and products. Ignoring the noise that permeates the Internet discussion groups, Florian Friedrich, CEO of FF Pictures GmbH, puts those format arguments to rest.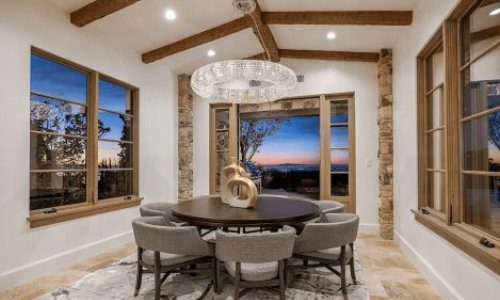 As a custom integrator, lighting is in demand. Effective communication, education and showcasing the value proposition of LED light fixtures in conjunction with integrative control systems are the keys to overcoming challenges and closing sales in this specialized market. Join us as we discuss the future of digital lighting and control with David Warfel from Light Can Help You and Patrick Laidlaw and Mark Moody from AiSPIRE.
Register Now! 
Friedrich oversees a German company that offers a range of video software tools for the professional video production market, and he states there are legitimate benefits to 8K resolution.
Amid a series of blogs on his company's website, Friedrich's Nov. 15, 2019 post, "8K Resolution Hype or Benefit?" outlines findings from his research. According to Friedrich, the benefits of 8K resolution include:
Showing smaller details more precisely, and better replicating the human perception "retina."
Providing a more realistic image through its ability to make pixel structure disappear.
Reducing video artifacts, including upscaled HD sources.
Creating smoother images with less jagged edges and less flickering.
Addressing another hot-button topic for video enthusiasts, Friedrich says the technical advantages of 8K in a home theater environment mean that users no longer need to sit close to the screen to see the high level of resolution the format provides. As such, integrators designing home theaters and multipurpose media rooms may have more flexibility with seating arrangement in relationship to the flat-panel display or projection screen.
Friedrich recommends a best practice of simply following established industry standards for the placement of seating in conjunction with TVs and projection screens.
"When the question is about a good movie experience, it can be answered quite quickly: Your TV should occupy the same field of view [FOV] that is occupied by a cinema screen in the center of the theater. According to theater standards such as SMPTE EG-18-1994 and THX, this means approximately 45 degrees of FOV," he advises in his blog.
"A FOV of about 60 degrees is considered the closest distance for a good experience. Translating that into a home environment with a 16:9 TV, it means the sweet spot is in between two to three times the picture height of your TV. So, you may roughly sit two to three meters [or 6.5 feet to 10 feet] away from a 75-inch TV."
Commercial Content on Tap
Looking ahead, professional integrators and consumers can expect 8K televisions to provide the following specifications if manufacturers abide by the 8K Association's newly announced technical specifications:
A 7680 x 4320 resolution
The ability to provide input frame rates of 24p, 30p and 60p frames per second
The capability for a display to produce more than 600 nits of peak luminance
Compatibility with the HEVC codec
HDMI 2.1 inputs
Tackling the pain point of content, no one knows exactly where 8K content will come from, but Alan C. Brawn, principal of prominent pro AV market firm Brawn Consulting, recently advised the readership of CE Pro sister publication Commercial Integrator to be ready for opportunities.
"We have very limited 8K resolution currently available … while there have been several forays in content. The first broadcast in 8K is slated to be the 2020 Tokyo Olympics, not surprisingly championed by NHK," Brawn tells CI.
"'Guardians of the Galaxy Vol. 2′ was the first commercial film to be entirely captured in 8K. Some will point to the lack of content as a deal break, but if it is, then experience teaches us it is not for long," he says.
Variety of 8K Flavors to Choose
Integrators selling 8K can do so in a range of technologies, all of which take advantage of the resolution's ability to deliver fine detail in large formats. Plus, their ability to upscale 4K and lesser resolution sources eases client concerns about lack of native-resolution content.
Here are some premium examples and descriptions from the manufacturers:
Samsung The Wall Luxury:
The display's self-emitting MicroLED pixel modules produce brilliant imagery, free of color filters or backlighting, to envelop viewers through elevated peak brightness and a near-infinite contrast ratio. Equipped with self-emitting diodes with a 100,000-hour lifetime, The Wall Luxury (pictured at top of page) is designed to serve a purpose even when not in use.
With Ambient Mode, users can transform the screen into a digital canvas to best match the owner's interior needs, from displaying the time or temperature to showcasing patterns that match the environment's aesthetic.
LG Signature OLED 88ZX: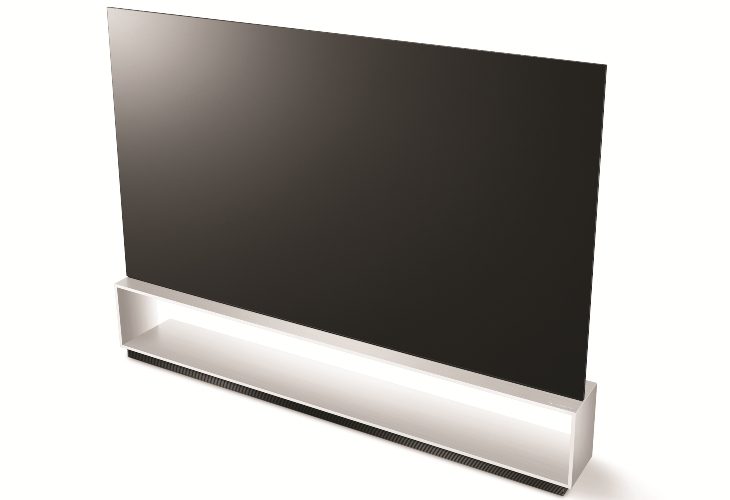 The 88ZX combines OLED technology with an 88-inch screen to offer contrast through dimming technology that can control 33 million pixels individually for perfect black levels with no light bleed or halo effect. The a9 Gen3 8K Intelligent Processor, using LG's 2020 Deep Learning AI technology, simultaneously processes superior image quality and offers rich sound to satisfy users visually and audibly when watching content.
In 2020 LG models, Gallery Mode, updated from the year before, brilliantly displays world-renowned masterpieces, beautiful scenery at travel destinations and the vivid seasonal imagery.
Sony Master Series Z9G: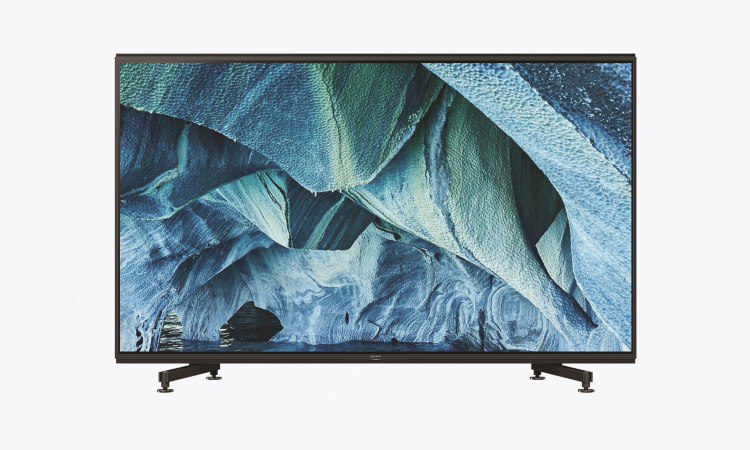 Available in 85- and 98-inch (diagonal) screen sizes, the Z9G delivers 8K with richer color and clarity than ever before thanks to Sony's built-in X1 Ultimate processor; plus HDR10, HLG, IMAX Enhanced and Dolby Vision.
Coupled with new intelligent technologies like Backlight Master Drive with full-array local dimming, and 8K X-tended Dynamic Range PRO, the Z9G's super-large picture is matched with exceptional detail and accuracy. Additionally, the Z9G series features Acoustic Surface Audio for accurate and faithful sound positioning and X-Motion Clarity to minimize motion blur.
If you enjoyed this article and want to receive more valuable industry content like this, click here to sign up for our digital newsletters!