Sony is addressing the need for training with a multi-pronged approach that includes remote/virtual training as well as hands-on, in-person education. The result is a training structure that is not just well suited for the owners of custom installation companies, but also for the sales and installation teams.
Looking back, during the COVID-19 pandemic Sony Electronics was quick to pivot to virtual trainings for integrators. Indeed, its live training during the virtual CEDIA Expo 2020 and its CI Live virtual education broadcast from its San Diego headquarters in 2021 were both popular training events. In 2022 as the pandemic waned, the company emphasized hands-on learning with a 20-city roadshow to showcase its latest TV display and projector lineups.
Sony's training regimen for integrators is not designed simply to highlight the feature sets in its new products, but to offer a deeper level of understanding so CE pros can get the most out of the Sony products they specify and install. The sessions cover not just the low-level settings, but proper integration with control systems and how to calibrate a TV or projector to get the highest-quality picture. The trainings are not just technical in nature, with sales training a key aspect also.
"We are starting to make a lot more training be available as video content. We are producing these technical videos and we will soon be rolling them out to the various buying group educational platforms, YouTube websites and sonypremiumhome.com," says Jeff Goldstein, head of sales for the CI channel for Sony. He says the goal is to make more Sony training content available in as many ways as possible to reach technicians, sales managers and others within CI companies.
Each of Sony's regional sales support team members has a full-blown mini video production studio in their home. They can do live broadcasts or record videos in front of a large green screen that gives them the ability to display visual graphics and conduct fairly sophisticated walk-throughs of Sony products.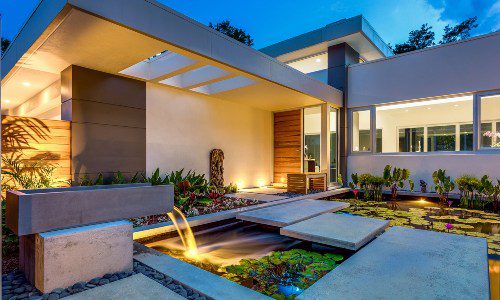 Landscape and architectural lighting create a magical and elegant ambiance for homeowners. The outdoor lighting industry has always been a phenomenal one and continues to grow in popularity. Now is the ideal time to learn more about this rapidly growing and highly profitable industry. Join our panel of esteemed lighting experts that will dive into why it's time for integrators to rethink their role in the outdoor lighting industry.
Register Now! 
In addition to the 20-city in-person training tour, this year Sony is partnering with other complementary suppliers like Savant and Kaleidescape and various projection screen and loudspeaker manufacturers to host multi-vendor training events. These multi-vendor events are usually held in the partner-company's location and are designed to make it easier for CI integrators to devote a half day or day to training than being out of the field for a day just seeing a single manufacturer.
"If there is more than one vendor involved, it's easier for them to make a day out of it," comments Goldstein.
Sonypremiumhome.com is a specialized website for CE pros that provides all the necessary documentation, cut sheets and other pertinent information to integrate a Sony product. The site has designated sections touching on installation innovation, 4K Ultra HD displays, high-res audio, projector building information modeling, documentation and a Find a Dealer locator.
Sony CI Dashboard
One of the most compelling efficiency offerings from Sony is the exclusive CI dashboard built into its displays. Using a series of buttons on the remote control, integrators can bring up a unique menu that gets them to all the low-level settings that enable them to dial-in the picture for pristine quality based on the room environment and optimize the communication with the third-party whole-house control system. The technician can lock the homeowner out of the menu so they can't inadvertently expose it and affect the settings. Moreover, the technician can download all the settings onto a USB drive and then copy and paste all the settings into every TV in the home if appropriate. The time savings can be tremendous.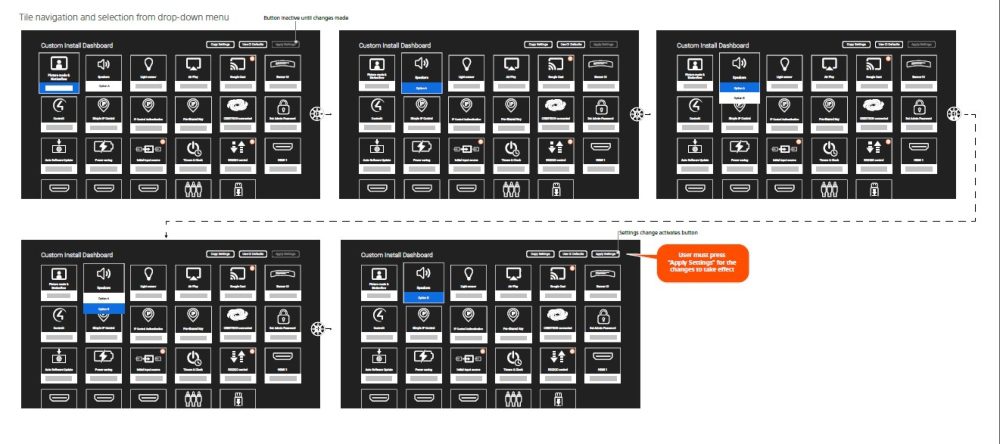 If you enjoyed this article and want to receive more valuable industry content like this, click here to sign up for our digital newsletters!