LG Electronics has been all-in on OLED as its flagship display technology for seven-plus years now, and the product line continues to make big leaps to evolve.
In fact, for its latest generation of OLED, LG pays homage to the ongoing enhancements with its LG OLED evo technology for the company's new G1 Gallery Series, announced during the Digital CES 2021 being staged this week.
Tim Alessi, LG's senior director, U.S. home entertainment product marketing, explains that the technology has improved from its 2013 introduction to 2015's first evolution that brought 4K HDR (high dynamic range) and now to OLED evo.
The G1 Gallery Series "builds upon that, bringing a new luminous element that delivers high brightness, punchy images with high clarity, detail and realism" in a premium lineup that goes up to 83-inch screen sizes.
"Life at home has changed over the last year and television usage has increased dramatically," notes Alessi. Just prior to CES the company had already announced its QNED Mini LED TVs.

CE Pro's Email Newsletters deliver timely news, industry-leading content, product information, and downloadable resources directly to your email inbox.
Sign Up Today!
"We're watching more live TV, streaming more and gaming more," Alessi says, alluding to Nielsen data for 2020 that found 30% increase in TV weekly viewing consumption among 18-24 year olds and 21% among 25-54 year olds. "Providing an unparalleled entertainment experience is even more relevant … and nothing does this better than an LG OLED TV."
LG G1 Gallery Series Picture, Sound Aided by Gen-4 Processor
So how does LG make a perennial CES Innovations award-winning technology better?
For its G1 Gallery Series 4K OLEDs, Alessi says the company improved the panel technology and AI-fueled processing, as well as retooled its webOS interface to enhance the "smart" part of the smart TV experience. Also, as an alternative to wall-mounting, this year LG will have its elegant Gallery Stand as a new option for design-minded clientele.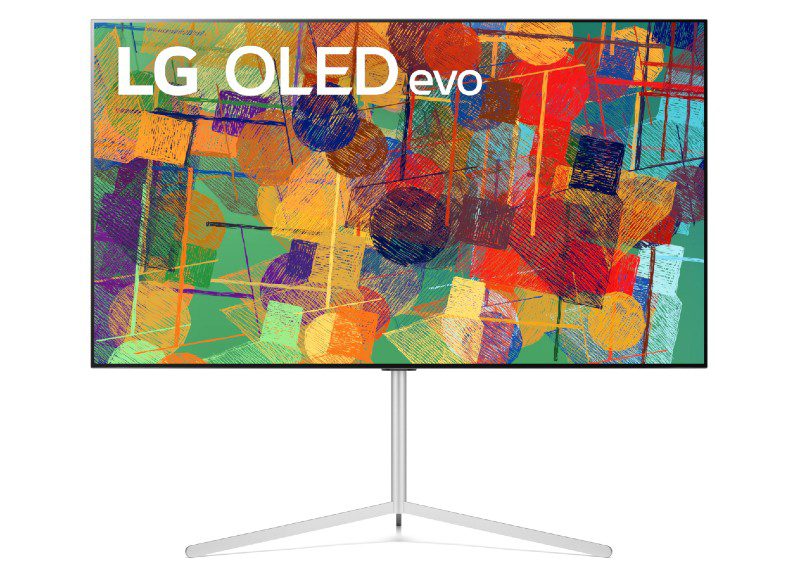 The processing comes via LG's already powerful Alpha9 (α9) processor now in its fourth generation. The processor incorporates powerful upscaling using deep learning algorithms to "make all content look better," Alessi states.
"It also includes AI Picture Pro, which can detect objects and backgrounds within scenes, process each separately for clearer texts and better image rendering. It can also optimize picture quality by automatically detecting content genre, scene conditions and ambient lighting conditions," he adds.
The gen-4 α9 also enhances the OLEDs' audio with its Sound Pro technology that Alessi says up-mixes to a virtual 5.1.2 channels for a more immersive experience, as well as Auto Volume Levelling that balances sound levels no matter what content is being viewed.
webOS Navigation, Magic Remote Refreshed for User Experience
Meanwhile, the viewing experience also gets a bump from the redesigned webOS 6.0 navigation, beginning with the aggregated home screen that Alessi says enables viewers to find content they want to watch faster and facilitates greater content discovery based on user preferences.
"You can now find the content you're looking for far more easily," he says.
Plus, LG refreshed its Magic Remote for 2021 to be more ergonomically comfortable, with a more intuitive button layout that adds dedicated buttons for the company's ThinQ AI platform, built-in popular smart assistants and content streaming services.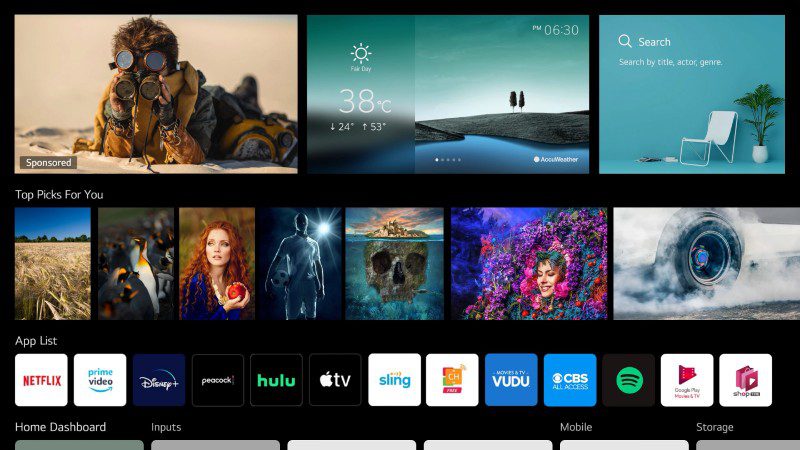 Some Magic Remotes also add an NFC button so users can just tap to share content from a mobile device or laptop to the TV via screen mirroring or vice versa.
Moreover, LG continues to evangelize its OLEDs for the gamer market. In 2019, the company became the first to have its TVs stamped G-Sync compatible by graphics provider Nvidia and the first to support 8K/60Hz gaming.
For 2021, the company builds on embracing gamers with a special "Game Optimizer" menu feature that puts all game-related settings in one place and applies the best picture settings based on the type of PC or console game being placed, Alessi explains. So setting such as G-Sync, FreeSync and VRR (variable refresh rate) can be controlled easily.