This week Crestron has announced the largest expansion of its Digital Workplace portfolio to date, introducing a range of hybrid work solutions for enterprises, with Crestron noting how essential hybrid meetings have become for business operations.
"Our goal is to provide a seamless and consistent experience across every room in the workplace, regardless of its size or function," states Brad Hintze, Crestron EVP global marketing.
"We strive to be the driving force behind workplace technology solutions that make a tangible difference in how people work. The new products in the Crestron portfolio make this happen."
Crestron's AirMedia Connect a Big Push for BYOD
Of special note during the announcement was the introduction of the AirMedia Connect Adaptor, a one-touch, plug-and-play wireless presentation solution for wireless conferencing. According to Crestron, the AirMedia Connect Adaptor is the only adaptor optimized by Microsoft for wireless collaboration, eliminating the need for an application to present and conference.
As such, Crestron and Microsoft will be launching an AirMedia collaboration bundle for Microsoft Teams software that will afford Bring-Your-Own-Device (BYOD) and Microsoft Teams meetings in even more spaces.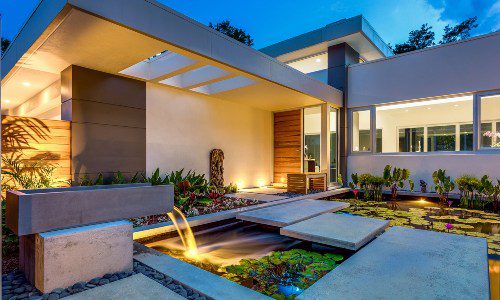 Landscape and architectural lighting create a magical and elegant ambiance for homeowners. The outdoor lighting industry has always been a phenomenal one and continues to grow in popularity. Now is the ideal time to learn more about this rapidly growing and highly profitable industry. Join our panel of esteemed lighting experts that will dive into why it's time for integrators to rethink their role in the outdoor lighting industry.
Register Now! 
Bring-Your-Own-Device (BYOD) has been a leading request from enterprises for a while now, and that has only grown more since introduction of hybrid work. Now organizations are looking for simpler ways to bring meeting capabilities to smaller or non-traditional collaboration spaces without the need for third-party collaboration infrastructure.
This already has people like Craig Durr, a senior analyst at Wainhouse Research, buzzing.
"I am bullish to see Crestron as the first major vendor in the managed BYOD space," he says. "Working with Microsoft, they have released a BYOD solution with a very aggressive price point that can run the Microsoft application. The solution addresses a gap within the Microsoft ecosystem where BYOD is still a preferred solution for collaboration.
"For end users, the AirMedia Connect Adaptor easily connects to a laptop, and offers a user-friendly BYOD experience akin to a Microsoft Rooms-lite approach. For IT administrators, the solution is manageable. Everybody wins."
AirMedia Aims to Make Hybrid Work Meetings More Intuitive, Protected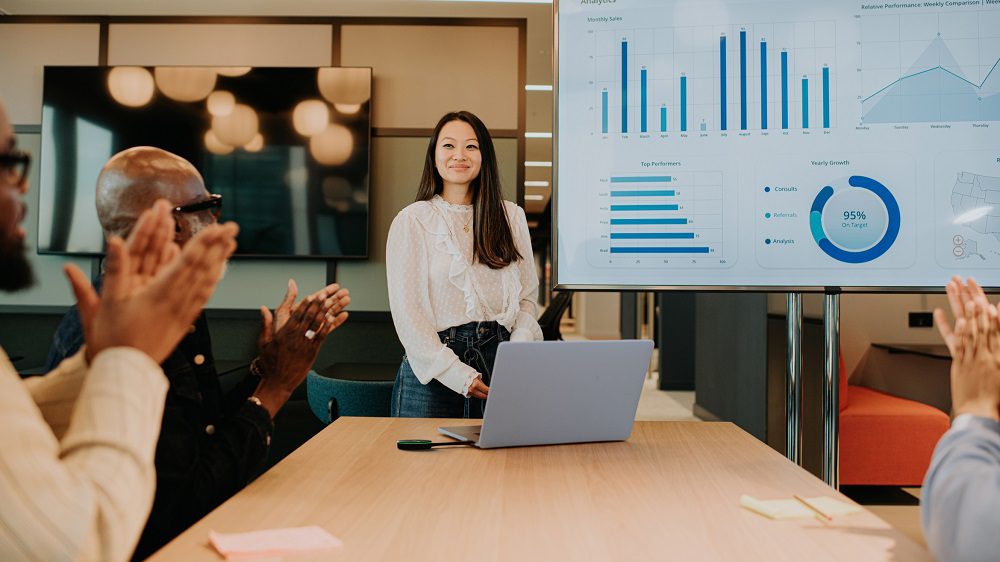 Crestron also notes that the AirMedia Connect Adaptor works with various platforms for added flexibility, but the Microsoft Teams software variation should add even more convenience for organizations that have chosen a standard meeting platform.
According to Crestron, users will need only plug the AirMedia Connect Adaptor into the local device's USB-C connector and use the quick-touch buttons before being able to present or conference. No need to install additional software or adjust user access. Users have the option to join virtual meetings using their preferred device.
The AirMedia Connect Adaptor allows for content transmission of up to 4K/30p, and all content transmitted utilizes encryption. Guests won't have to worry about using new networks, and hosts won't have to worry about unwanted intrusions.
For Microsoft Teams users constantly moving to and from their office, the AirMedia Connect Adaptor will streamline the BYOD and hybrid workplace experience, says the company. It also notes that the AirMedia collaboration technology can easily integrate with Crestron room technologies as well, allowing for a range of smart automation without requiring extensive programming in each room.
"At Microsoft, we understand the vital role of hybrid meetings in supporting effective collaboration in today's workplace. It's essential to have hardware solutions that are certified to integrate seamlessly with Microsoft Teams and meet the needs of small, medium, and large meeting spaces," says Ilya Bukshteyn, vice president, Microsoft Teams Calling and Devices at Microsoft.
"We are pleased to see Crestron's continued commitment to innovation in this area. Their dedication to empowering customers with comprehensive hybrid meeting solutions makes them an invaluable partner,"
As with all Crestron devices, provisioning and managing AirMedia devices can be done remotely with zero-touch provisioning through the Crestron XiO Cloud Management System, which can also be used to deploy firmware updates, keeping the system updated without needing new installations or hardware replacements.
Crestron Introduces Desk Scheduling, Scalable Audio and More

In addition to the AirMedia Connect Adaptor, Crestron also introduced the Crestron Desk Q and Crestron Desk Touch, Crestron Flex Pods and the Crestron Videobar 70 as part of its selection of hybrid work solutions.
The Crestron Desk Q and Crestron Desk Touch are new additions to the existing Crestron line of scheduling solutions, with the former being designed for community workstations, hot desks and hoteling, while the latter is meant to excel in smaller, semi-private office setups.
The Flex Pods, meanwhile transform a room to work as needed for each meeting by providing high-quality tabletop audio to meeting spaces. The Crestron Flex Pods Hub is a wireless receiver that is connected to the room UC device and communicates wirelessly with multiple (up to four) Crestron Flex Pods that can be placed throughout the room.
Crestron Flex Pods can also be deployed as part of a Crestron Flex or AirMedia Wireless Collaboration Kit or standalone to seamlessly integrate with existing Crestron Flex C-Kits, AirMedia Receivers, or other BYOD solutions.
Crestron Videobar 70 is an all-in-one collaboration bar that pairs with Microsoft Teams, Zoom Rooms, and any BYOD service. It is best suited for medium to large rooms. The Videobar 70 includes built-in UC computing and intelligent features that capture participants vividly, says the company.
Four high-quality cameras work together to intelligently crop for the best image, ensuring the video captured is always a clear, well-framed view of the person speaking, even at 30 feet.
In addition, the company adds, that the Android OS makes it an easy plug-and-play deployment.
The BYOD Crestron AirMedia and Microsoft Teams bundle will ship in Q4 2023 while the Desk Touch will ship in July, Desk Q will ship in Q4 2023, Crestron Flex Pods will ship in Q3 2023 and the Crestron Videobar 70 will ship in Q4 2023.
Crestron will be demonstrating these new solutions at InfoComm 2023 (June 14-16) in Orlando at booth #2501.
Another version of this article originally appeared on our sister site Commercial Integrator 05.23.23. It has since been updated for CE Pro audiences.
If you enjoyed this article and want to receive more valuable industry content like this, click here to sign up for our digital newsletters!