Highlights from CES 2018: Day 2 in Tweets
A roundup of CES 2018 day 2 tweets that summarizes all of the consumer electronics news that somehow forged its way through the #CESBlackout darkness.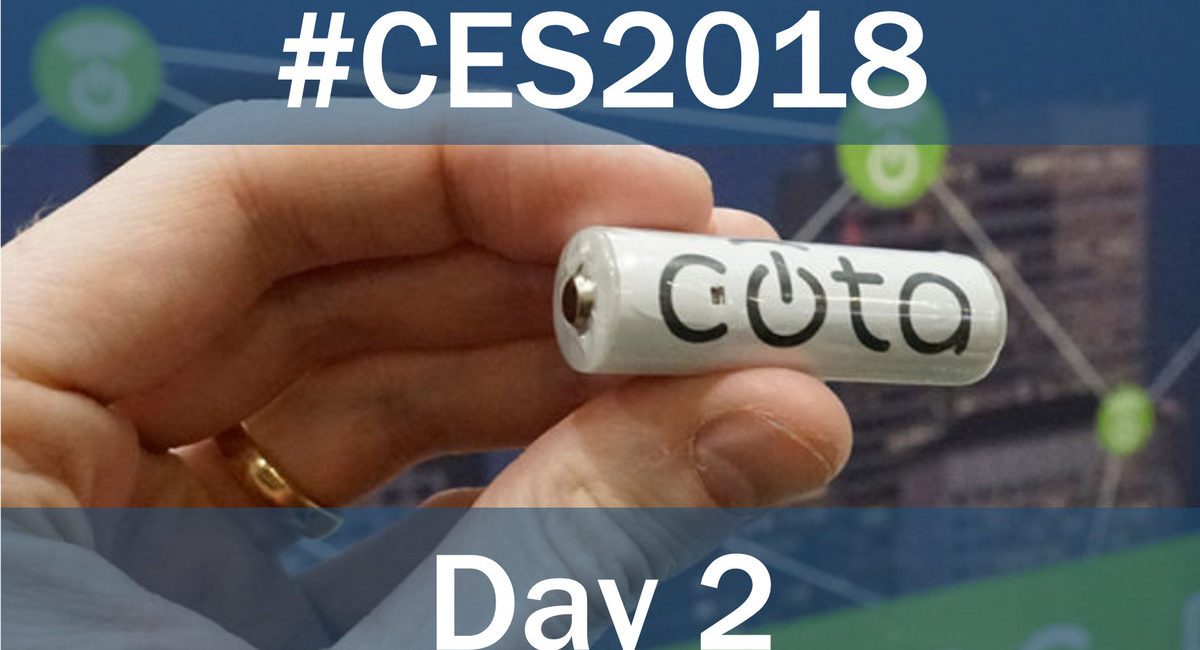 It's pretty simple to cover CES 2018 in Tweets this year because you get double the characters. While consumer electronics often get a lion's share of the mentions on social media from CES, day 2 saw an increase in a variety of new applications for emerging tech.
From the classroom to preventing concussions, and making life a little more accessible for those with a variety of disabilities, CES 2018 day 2 saw some forward-thinking applications to developing technology. Of course, there are still cute robots, holograms, and just about as many television types as you can imagine. All this, despite a 2-hour blackout.
Here are a few choice Tweets from Day 2 of CES 2018.
Google's VR Scout should be in classrooms soon, using a blend of augmented reality and virtual reality to bring new meaning to "show and tell:"
How augmented reality is transforming the classroom education. pic.twitter.com/QFpWG07zdn #AR #VR #IoT #ces #CES2018 #edtech RT @nassaraf

— Sean Gardner (@2morrowknight) January 11, 2018
Outside of the classroom and out on the playing field, Prevent Biometics showed off a mouth guard that can alert coaches or parents to potentially life-threatening concussion:
We made the @engadget Best of #CES2018 finalist roundup! Help us win People's Choice Award as the first and only concussion monitoring technology that detects head impacts in real time. Vote here: https://t.co/E0e3VPujjT pic.twitter.com/C0i5PqjjfR

— Prevent Biometrics (@PreventBio) January 11, 2018
At home, a few small problems are met with innovative solutions. Over-the-air rechargeable AA batteries could help keep Bluetooth keyboards and mice running without the need to dig the batteries out of them:
This battery works the same way the internet is delivered by wi-fi. It recharges through the air. #CES2018 https://t.co/G5gbk9B1Qj

— Jordan Bitterman (@JordanBitterman) January 11, 2018
Metasonic showed off a sound proof window that lets in air, not sound, so you'll never have to hear the construction workers' radios outside of your office window:
#CES2018 day 2 done! Today team metasonics showcased the crowd-favourite sound-proof window that let's in air but not sound, and the in-car audio localised sound experience with @micaleap @sonic_bruce and @sssram pic.twitter.com/ePzcXvAOml

— Metasonics @ CES booth 50910 (@MetasonicsCo) January 11, 2018
Speaking of work, smart glasses make another appearance this year, with a significant update from Google Glass. This one's from Vuix, with their Alexa-enabled Vuix Blade:
Day 2 @CES #vuzix #VuzixBlade Smart Glasses have great potential for many industrial #AR applications particularly for #Aerospace #healthcare #digitalhealth @InhanceDigital #ces2018 pic.twitter.com/nFuaKb9CgC

— Maziar Farzam (@maziarfarzam) January 10, 2018
Right now, Vuix is focusing on industrial employees over general consumers. Hologruf showed off a new 3-D hologram system, which they say can be used for advertising:
@hologruf magically delivers 3D hologram visual experience, bringing advertisements to life through its easy-to-install 3D hologram system #CES2018 #Eurekapark pic.twitter.com/ivU5onojrF

— ENGIE Innovation (@ENGIEInnov) January 10, 2018
One more for the workplace, Zero Mass water is hoping to change offices over from bottled water to far more eco-friendly water, sourced from hydropanels:
First session of the day "celebrating life-changing tech" and I have already found 2 amazing new technologys!@zeromasswater creating water from sunlight and air, as well as Focused ultrasound an alternative to major surgery for a number of conditions! #CES2018 pic.twitter.com/As6D1Hl4vD

— Will Harvey @ CES (@WilliamEdHarvey) January 10, 2018
A further focus on accessibility was on display, with some soft, self-healing robots that could potentially be part of a prosthetic limb in the future:
"Soft robots" ������ now have the ability to heal themselves #CES #CES2018 #CES18 #tech #innovation pic.twitter.com/gyRQfmZRBq

— Glen Gilmore �� #CES2018 �� (@GlenGilmore) January 11, 2018
IBM's Watson is getting in on the cognitive self-driving vehicle action as well with Olli, which they hope will assist riders with disabilities to enjoy greater mobility and an easier time navigating on public transportation:
Vision, innovation realized: The first cognitive self-driving vehicle. #IBMWatsonIoT pic.twitter.com/3iQkFazeKA

— Anhtuan Nguyen Huynh (@atnhinnovations) June 17, 2016
A common problem for modern TV buyers is mounting (and the fear of a disastrous choice). LG may have found a way to keep your walls pristine (and your stress levels low) with a 65-inch TV that rolls up like a newspaper:
This new 65-inch television rolls up like a newspaper. #CES2018 https://t.co/LwQ0W9jZYK pic.twitter.com/uU7Su4Pbpo

— Slate (@Slate) January 11, 2018
On the opposite end of the spectrum, Samsung revealed a 146-inch TV that will take over your entire wall and dubbed it, unsurprisingly, "The Wall:"
#Samsung​ has unveiled a new modular 146-inch TV called The Wall! #CES2018 #CES pic.twitter.com/bq6qMp9bUm

— IGN (@IGN) January 11, 2018
We'll never stop hoping for our own cuddly robot pals, and Sony's new version of their dog Aibo is hoping to fit that bill. Aibo the robo-puppy can do tricks and is capable of learning. Whether or not it learns to chew on your slippers will depend upon what you teach it.:
Sony's new Aibo robot dog can recognize people in your family and do tricks like dancing or finding a bone https://t.co/L3mc60puhL #CES2018 pic.twitter.com/lfS6ibnaKD

— CNN (@CNN) January 11, 2018
A few more great tweets from CES 2018: Day 2