It has not been an instant, snap-your-fingers transformation, but slowly over the years the plethora of training courses conducted at the CEDIA Expo has helped dealers and the custom installation industry earn respect.
This year is no different. Despite the ongoing pandemic the CEDIA Expo 2021 show in Indianapolis has stepped up to offer a wealth of training programs to help integrators grow their skills to remain important in a highly competitive marketplace. 
Between the show's manufacturer training sessions and the trade group's array of training programs, the show provides everything integrators need to improve and grow their businesses.
Taking a brief look at three training sessions offered on Tuesday Aug. 31, here are a trio of summaries on two of the audio/acoustic training sessions, and the video/HDMI training session:
Morning Training—Ask the Experts: Audio and Acoustics
Hosting the first seminar, Gerry Lemay of the Home Acoustics Alliance and Adam Pelz of Bespoke Cinemas led the morning Q&A session by answering a range of questions. 
Some of the questions Lemay and Pelz addressed included how to make Sonos and auto calibration programs sound better, as well as questions about strategies to help select products to assemble audio systems, and questions on what RT (reverberation time) is and why is relevant.
Answering the first question Pelz commented that it starts by getting the basics right. He continued by noting seating position within a room can make a difference, and he emphasized that auto calibration isn't bad, but it is important to remember that if the speaker and seating layout isn't good, auto calibration can't work magic.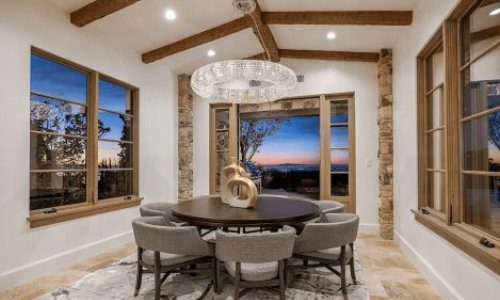 As a custom integrator, lighting is in demand. Effective communication, education and showcasing the value proposition of LED light fixtures in conjunction with integrative control systems are the keys to overcoming challenges and closing sales in this specialized market. Join us as we discuss the future of digital lighting and control with David Warfel from Light Can Help You and Patrick Laidlaw and Mark Moody from AiSPIRE.
Register Now! 
Admitting that he gets the equipment choice question frequently, Lemay advises integrators to utilize products from companies that, "follow the science." Lemay says that integrators can get fairly high-volume levels in small rooms, but as the rooms get bigger the challenges increase.
Pelz adds that one technique that he employs is to give clients a "best practice proposal." He notes that one of the biggest mistakes he sees is when integrators "shop with their wallets" instead of choosing the best systems for their clients.
Summarizing the RT question, Lemay points out the term in the residential market is commonly referred to RT60. He goes on to explain that larger rooms have longer RT times than smaller rooms, and the CEDIA specification ranges from 250ms (milliseconds) to 500ms.
Typically, Lemay states RT times are measured with impulse response and ETA devices, but the problem with RT60 is that it is an old term and it is for larger spaces.
"I frown upon using the term RT60 in small spaces," he says.
In total Lemay and Pelz fielded 13 questions over a 90-minute timespan and everyone in the class had opportunities to ask questions.
Ask the Experts: Video
Stepping in as pinch hitters to present this class Jeff Murray and Matt Murray of Murideo and AVPro Edge conducted a presentation that covered the topic of HDMI 2.1 
During their presentation Matt fielded questions from the audience that included the possibilities of distributing 8K content before diving into how important this new specification is for integrators.
Sprinkling those questions in with his presentation Matt did speculate that he was not sure whether the public would accept the step up to 8K from 4K, but he did say 8K will support larger screen sizes and the ability to sit closer to those larger screens.
Also Read: Video Experts Troubleshoot HDMI 2.1 Issues, Discuss Impact of Xbox Series X and PS5 on 120 FPS Content
Offering what may be a controversial opinion about the migration to 8K Matt says the increase of resolution capabilities may be the least important part of the HDMI 2.1 format. Asserting his opinion, Matt says the most important component of the format is that HDMI 2.1 makes the transmission of advanced content much easier.
As the presentation continued Matt touched upon how rapidly HDMI 2.1 is growing in acceptance, and how fiber will grow in usage with the market's need for reliable solutions that are capable of handling the bandwidth necessary for the transmission of HDMI 2.1.
Home Theater and Acoustics
Wrapping up a full day of education was a 3-hour class based on the research and theories of industry icon Dr. Floyd Toole.
Taught by CEDIA instructor and professional musician Jeff Gardner (Here is Gardner's mix of the CE Pro All Star's Band 2020 Virtual performance), the class is the first of a three-part series that is designed to help dealers learn about the science of room acoustics and how products like loudspeakers integrate into these environments. 
Gardner started by pointing out that humans hear with their brains and that ears are just "microphones."
During the course of the 3-hour seminar the curriculum would cover fundamentals, speakers in rooms, measuring and predicting, room modes, room treatments and sound transmission.
As the class continued Gardner discussed pitch, frequency and timbre, which he explained. Pitch he says is the perceptual correlation of frequency, while timbre is the tonal quality of voices and musical instruments.
Other important topics Gardner touched upon included the speed of sound (1,131 feet per second) and how to calculate the size of soundwaves.
Additionally, the class touched upon Dr. Toole's Directivity Index research that includes double-blind listening tests and the correlation between speakers that score highly on the Directivity Index and speakers that scored well in double-blind listening tests.
It is important to note and Gardner emphasized this point throughout the class—the curriculum covers a lot of ground and it is a lot to take in. He continually recommended to class attendees to pick up Dr. Floyd's books to learn more.
If you enjoyed this article and want to receive more valuable industry content like this, click here to sign up for our digital newsletters!