Over the past decade or so as smart devices have evolved and advanced into pocket-size computers, phones, personal entertainment products and more, a new category in the consumer audio market emerged.
This category of course is portable DACs (digital-to-analog converters), and these products were developed by manufacturers to enhance the audio capabilities of smart devices that include phones and tablets. One of the leading companies in the growing category of portable DACs is iFi Audio.
Today, the British company offers a complete line of digital audio products that includes streamers and a range of DACs that spans from affordable, entry level, to mid-level, more expensive products.
Sending me one of its more expensive DACs, iFi Audio allowed me to try its xDSD Gryphon portable DAC.
xDSD Gryphon DAC Features and Setup
As far as portable DACs go, the xDSD Gryphon offers many more features than other competitive products.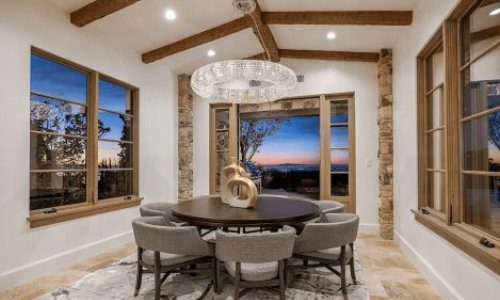 As a custom integrator, lighting is in demand. Effective communication, education and showcasing the value proposition of LED light fixtures in conjunction with integrative control systems are the keys to overcoming challenges and closing sales in this specialized market. Join us as we discuss the future of digital lighting and control with David Warfel from Light Can Help You and Patrick Laidlaw and Mark Moody from AiSPIRE.
Register Now! 
The iFi Audio product is just a touch smaller than my iPhone 13 Pro, and its front panel features a pair of outputs—3.5mm and 4.4mm—as well as a centrally located volume knob that also acts as an on/off button, and to the far right is a source selector that allows users to choose the appropriate input or wireless Bluetooth connectivity.
"Let me say right off the bat, the xDSD Gryphon DAC is the best sounding portable DAC I have ever tried."

Bob Archer, senior editor, CE Pro Magazine
On the top panel of the xDSD Gryphon is an LED status window that communicates bitrate, the type of audio file, volume level, and whatever optional processing modes that are currently employed. The unit's rear panel from left to right features iFi's optional bass and presence enhancements switch; a USB charging input, a USB-C input, a digital S/PDIF input, a 4.4mm input and a 3.5mm input.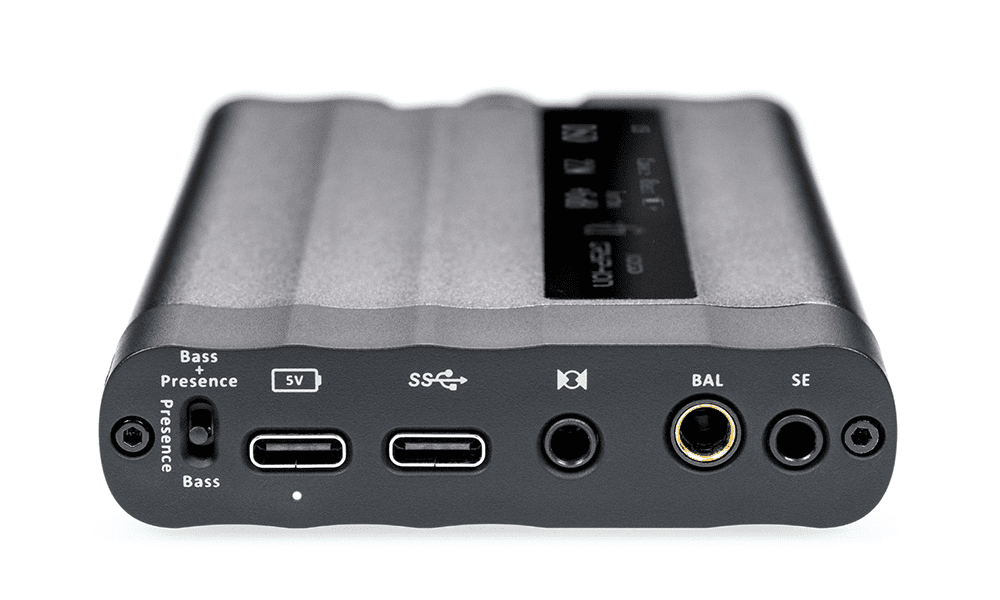 Internally, the xDSD Gryphon incorporates Burr-Brown DAC chips, along with PureWave amplification that provides 1,000mW at 32 ohms and 6.7 volts at maximum output to effectively drive just about any pair of headphones. Other hardware built into the product include the Qualcomm Bluetooth QCC 5100 Series chipset, and a host of processing options such as a choice of digital filters Bit Perfect, Standard and Gibbs Transient Optimized (GTO). The DAC also provides iFi Audio's XSpace, XBass II and iEMatch processing options.
---
CE Pro Features
The xDSD Gryphon offers a choice of Bluetooth, S/PDIF and USB connections
Analog connections include a choice of 4.4mm and 3.5mm
Internally, the xDSD features Burr-Brown DAC chips
Supports high-resolution PCM and DSD digital audio
The xDSD Gryphon DAC is MQA and Roon certified
MSRP is $599
---
The MQA and Roon certified xDSD Gryphon is capable of handle PCM signals up to 768kHz via USB, as well as DSD resolutions up to 512MHz, and DXD resolutions up to 768kHz. Additionally, the S/PDIF input handles resolutions up to 192kHz.
Setting up and using the was easy. Using the supplied USB-C to Lightning cable I ran the cable's Lightning connector from my iPhone 13 Pro to the USB-C input of the DAC. Finishing the setup, I used either a pair of HiFi Man open-back Sundara planar magnetic headphones or a pair of closed-back DALI IO-4 headphones.
Performance and Final Thoughts
Let me say right off the bat, the xDSD Gryphon DAC is the best sounding portable DAC I have ever tried.
Yes, it is on the expensive side of the portable DAC category, but if it's used a DAC with a computer or some audio component such as a CD player or a streaming device, then it provides a high level of value. Admittedly, I haven't used it with a computer or an audio component, but I thoroughly enjoy using the DAC with my phone and feel the naturalness in which the product provides makes it worthy of stepping up from the $100 or $200 price points that seem to make up much of the portable DAC category.
During my time the DAC, I listened to lossless audio (16-bit/44.1kHz) audio, as well as high-resolution audio and spatial audio all from my Apple Music account. I also used the Bluetooth option, which I felt was fine as a wireless means of connectivity, but I would automatically defer to the wired connections of the xDSD Gryphon without any second thought. Also, most of my listening was done with the XSpace (presence) and XBass processing engaged. I thought these processing options added more air and more girth respectively to my listening sessions, which were primarily done with the Sundara headphones.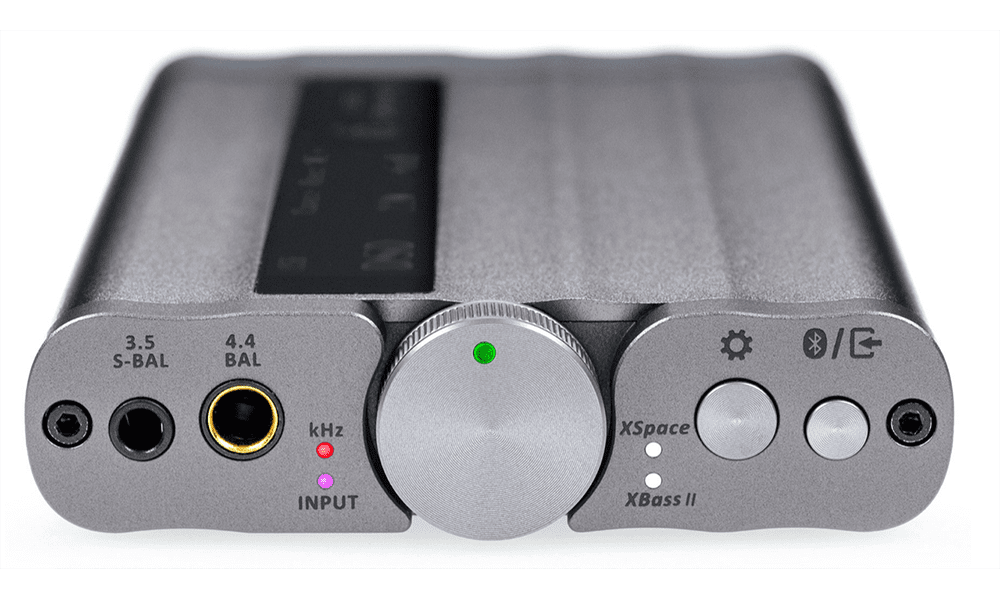 Listening to specific content such as the Dave Matthews album, Under the Table and Dreaming, and songs like Ants Marching, I thought the sense of realism in which the DAC and Sundara headphones reproduced those snare drum strikes in the song's intro was impressive. In the song's pre-chorus section, I heard detail like hi-hat accents I've never noticed before to underscore the level of resolution the xDSD Gryphon delivers.
High-resolution audio sounded just as good if not better. Content like AC/DC's catalog sounded fantastic. Hearing early albums such as Powerage allowed me to hear the growl in Malcom Young's loud rhythm guitar parts with ease and the power of the band's underrated rhythm section, which is really where AC/DC shows the greatness of their catalog.
Spatial audio sounded unbelievable. It is a fun listening experience listening to these remixed songs in lossless audio to hear the new approaches the artists take with their music. Using the DAC allowed me to hear the range of approaches the artists took in mixing these songs. For example, I thought songs from Fleetwood Mac and Paul McCartney were approached somewhat conservatively, while tracks from Queen and Queensryche were more aggressive in their use of object-based audio. It may be blasphemy to say this, but I love the spatial version of Maybe I'm Amazed compared to the original mix. Regardless of where you fall in all of this, I was able to listen to the different versions and hear the differences and I attribute that to the level of performance the iFi Audio DAC brings to the mobile audio listening experience.
Additionally, getting back to my choice of headphones, I found the unit to have more than enough power to cleanly drive the HiFi Man headphones, which can be a tough load to drive for some less muscular DAC/headphone amp products.
There were a couple of things I didn't really care for related to the xDSD Gryphon DAC, which include the lack of instructions on how to turn the DAC on. It took what seemed like forever to figure out how to use the DAC until I looked up the manual on iFi Audio's website. I also didn't like how short the included cables were. I tried using my own Lightning-to USB-C cable, but the DAC didn't seem to like my Apple cable, so I went back to the iFi Audio supplied cable.
Other than a couple of nitpicky criticisms, I think the iFi Audio xDSD Gryphon is as good as it gets in the world of portable DACs, and it's highly recommended to anyone that takes their portable audio seriously.
---
CE Pro and Cons
Pros
Excellent performance with all types of files
Connects easily to devices
Top panel LED display communicates system information easily
Cons
As a portable product, the xDSD Gryphon is on the expensive side of the DAC category
The xDSD Gryphon is on the larger side of the portable DAC category and with the short connector cables, the combination of a phone and DAC can be awkward
---
More news from CE Pro: Amp Up Your Lighting Design with a Purpose-Driven Approach
If you enjoyed this article and want to receive more valuable industry content like this, click here to sign up for our digital newsletters!