Lighting is having a moment. Increasingly sophisticated LED technology and increasingly advanced controls have the design and construction industry abuzz with possibility. Today's homeowner is looking for flexible and easy-to-use lighting that complements and enhances the living experience in their home. A thoughtful and thorough lighting design is key to delivering on that promise.
Where do you start when selecting lighting for each room? In this article, we'll talk about a purpose-driven methodology, provide examples of important questions to ask, and consider how these concepts apply in real-world situations.
Examine How Each Room in the Home Will Be Used
What are the primary activities that take place in this room? How much light do these activities require?
A kitchen, for example, has very different needs than a living room. Work surfaces like countertops and kitchen islands require bright light with minimal shadows to safely and effectively perform tasks like chopping vegetables. A living room, however, might primarily be a place for relaxation and conversation. That calls for a softer and more comfortable lighting design.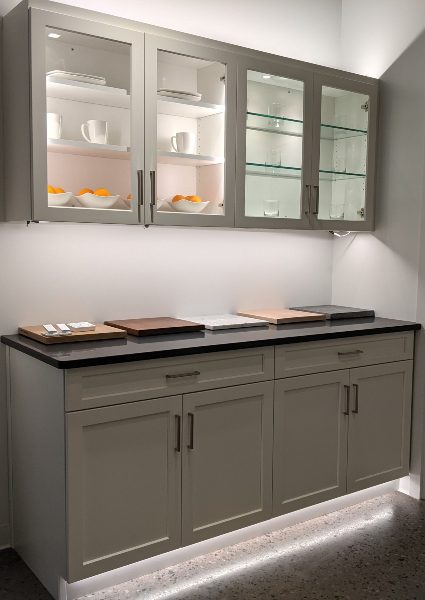 This may sound obvious, but it's critical to review each space carefully. If the lighting does not support how the room will be used, it is, at best, ineffective. At worst it makes the room less functional or less enjoyable to be in. A kitchen with dim or shadowy lighting causes frustration, and a living room with sterile or glary lighting leads the homeowner to avoid spending time there.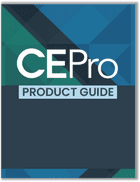 CE Pro's 2022 Product Guide showcases some of the latest and innovative solutions from manufacturers serving the custom electronics industry in a cross-section of categories.
Download the guide now!
Remember that different clients will use spaces differently, so it's also important to consult with each client rather than apply a one-size-fits-all approach. One client might use their dining room for formal dinners only; another client might use the table for jigsaw puzzles during the holidays. Each of these situations requires a different lighting plan that is tailored to the client's needs.
Think in Layers of Light
You may have heard of layered lighting, or the practice of using multiple types of lighting in each space to increase functionality, flexibility, and provide a more beautiful effect overall. Here, we'll consider four layers of light in design: (1) ambient lighting, (2) task lighting, (3) accent lighting, and (4) natural light.
Ambient lighting is the general lighting for a room. This provides a base level of illumination, broadly lighting a space so you can comfortably see and move through it. Task lighting layered on top of ambient provides the lighting for those specific tasks and activities identified in the first step.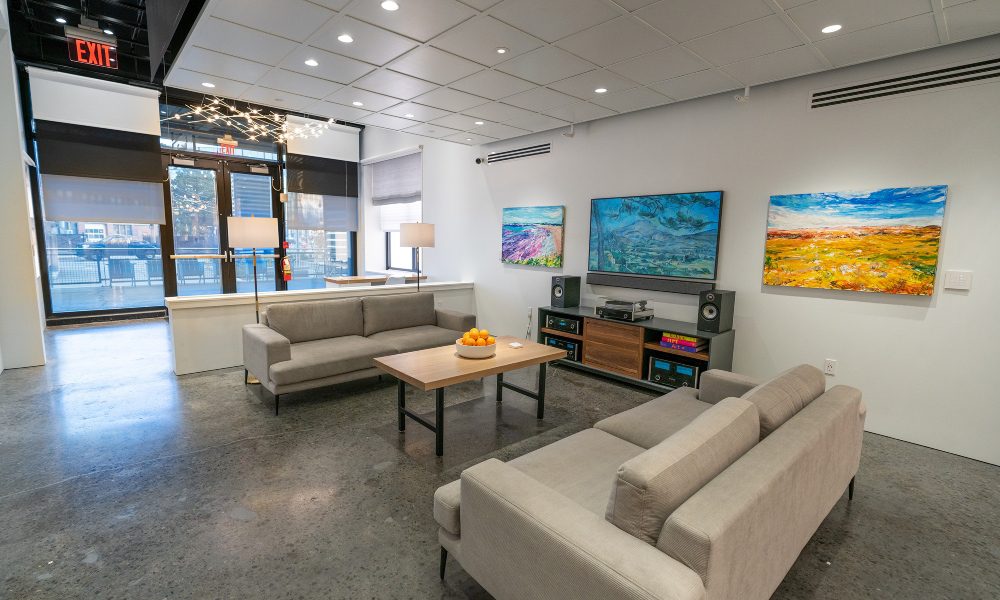 In the kitchen example, ambient lighting might be provided by flush or semi-flush ceiling lights, and task lighting might be provided by undercabinet lighting or recessed lights placed along the counter.
The third layer, accent lighting, highlights any architectural details, artwork, or other items the client would like to feature. In the living room, this could be a light that grazes a stone fireplace to accentuate the texture, or recessed lights that are focused onto art around the room.
Finally, natural light can be one of the most impactful sources of light for a space. It's important to consider where windows are located and how much natural light a room receives during the day.
Review Fixture Options
For each of the layers of light in a room, think about what kind of light fixture will be the best fit and where those fixtures will be placed in the design. Choosing the right fixture requires considering the technical and aesthetic requirements of the space as well as the client's preferences.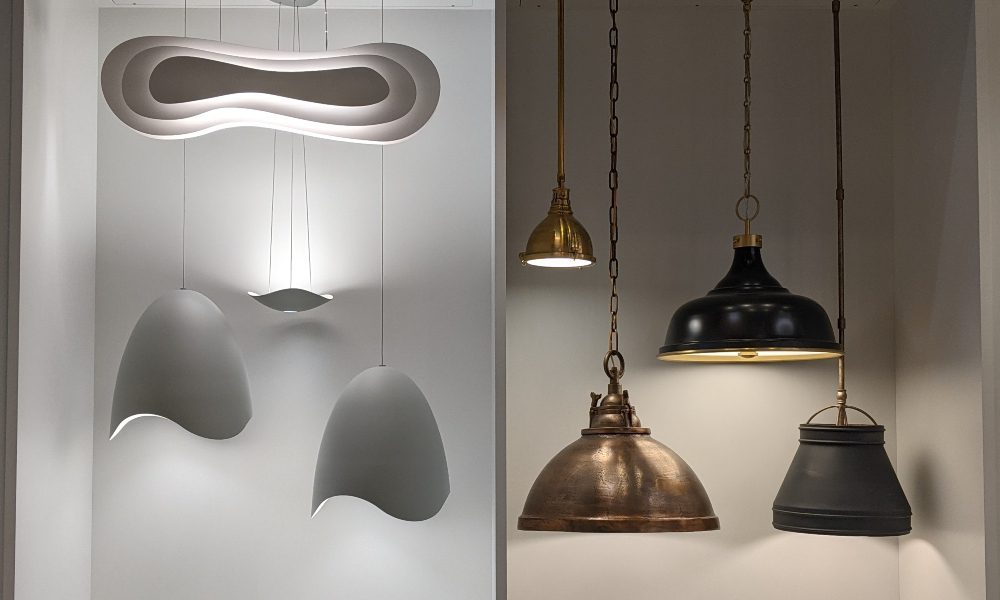 In the living room, say that you think recessed lighting would be the best choice to provide ambient light. Will the housing fit within the framing of the ceiling? Would the client like the option of tuning the color temperature from a warm white to a cooler white? Where do these fixtures need to be placed within the room and how many will you need to achieve the desired effect?
Don't forget about the natural light layer, as well, to be managed through shading. Would a light-filtering solar shade be the best choice to provide privacy but preserve a view? Would the client prefer a Roman shade with a bespoke woven fabric?
Develop the Right Scenes
At this point in the lighting design process, we have identified how each room will be used, thought about the layers of light in those rooms and identified the fixtures that will provide those layers. A crucial next step is to determine how the lighting in each room will be controlled.
A control system, of course, allows you to program each layer of light into scenes that suit the different ways a space is used. Returning to the kitchen example, one scene might include the ambient light layer, the task lighting for the countertops, toe kick accent lighting and decorative pendants over the kitchen island and sink. This scene might be useful for food preparation and general kitchen tasks.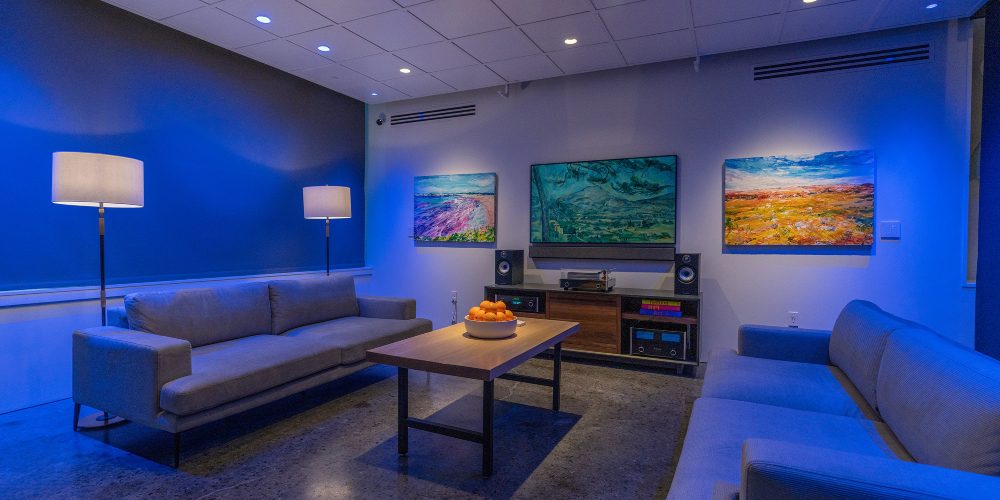 A second scene might dim the ambient light layer to a low level, include the toe kick accent lighting and decorative pendants and turn off the task lighting for the countertops. This scene could be a good fit for a relaxed after-dinner moment. Imagine sitting at the kitchen island with a glass of wine after the guests have gone home.
If the fixtures you've specified are tunable white or tunable spectrum, you can also program those fixtures at different color temperatures or saturated colors to increase the functionality of the scenes and further create atmosphere.
Consider What Lighting Controls to Use
Once you have an idea of the scenes you'd like to program, consider how the client will control them. Will they have keypads on the wall, and where will those be placed? Will they use voice control? What individual layers of light would they like control over in addition to the scenes?
Regardless of the system, the most important factors are that it is intuitive for your client and their guests to use, that any keypads or control interfaces complement the interior design, and that it will function reliably over time and allow for upgrades as technology evolves.
By thoughtfully breaking down each project room by room and starting with the way your client will use each space, you can ensure their lighting will be something they will be thrilled to use.
Marty Schmidt is the Director of Brand & Client Experience at System 7. She has over 10 years of experience in lighting for residential environments as well as theatre, concerts, and special events. In her role at System 7, she works closely with the technology design team to develop how lighting concepts are presented to clients at their immersive and educational Experience Centers in Boston and Wellesley, MA.