Reports continue to come in about gamers having 8K issues involving some of the hot new consoles now being sold such as the Sony PlayStation 5, a fabulous machine. This demographic has increased substantially thanks to the great technology, and so too will the technical issues. We discussed one of these issues last month and more calls have come in for some troubleshooting along with questions on just how these systems should be designed. Many integrators are still getting their feet wet with proper gaming installations.
The reason issues have been impacting this sector is because game systems are developed from just software and computers with the correct graphics capabilities and no studio production required. Pre- and post-production work, including any final editing, are not needed for any of this. Software-based games can really be dreamed up and written just about anywhere including home, providing a fast path to market. Game developers are having a field day coming up with new products to treat consumers to as we continue working through the pandemic.
Displays are already available, so why not capitalize on this new 8K technology now? Not sure how many of you have ever seen one of these gaming systems, but color me very impressed with their reproduction capability let alone the user-to-user interaction support.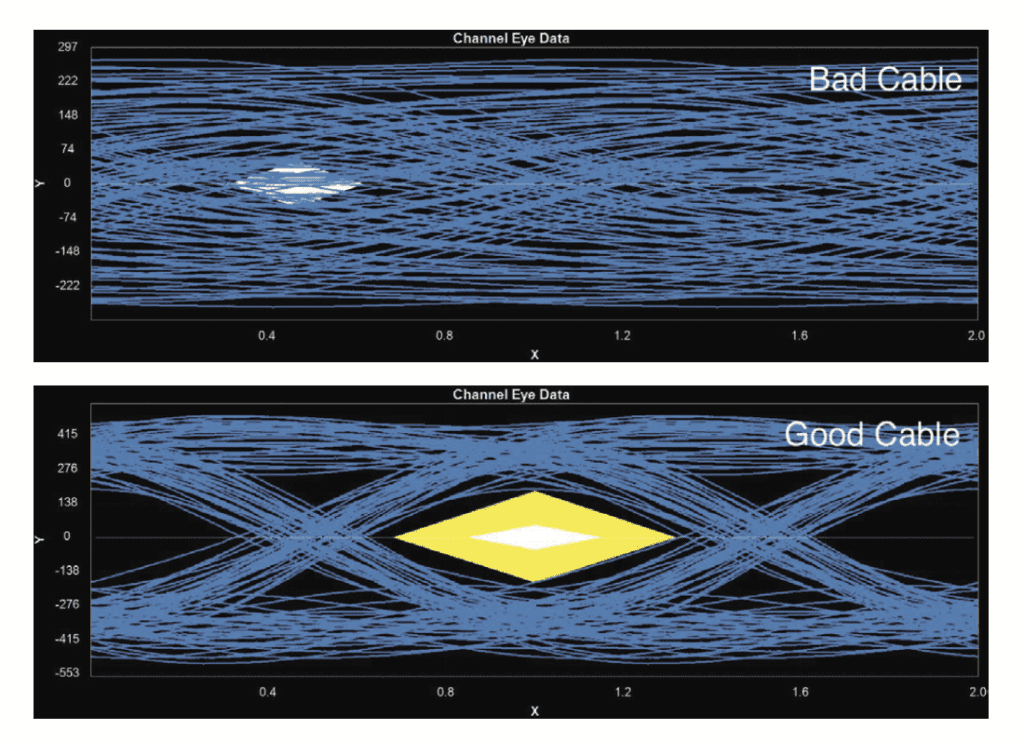 It seems that we are still not out of the woods when it comes to reliability inside this new 8K system environment. In the two cases we have investigated, both issues were signal integrity related. There will always be a large variety of cables products, both good and bad, it's just the way it is. We cannot stress enough the fact that these high data rate cable products are very specialized and do make a difference.
Just recently we had one of our DPL Labs members ask if we could provide a comparison between one of its 18G cables to that of some newer 48G samples. You can see these are not even close to each other. Like I said, huge difference. Although some products on the market have been tested, many have not and for good reason, so be careful. Choosing products on a guess can really sting you, but there is another issue to keep in mind: Link Training.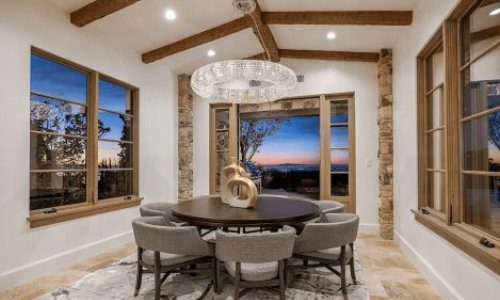 As a custom integrator, lighting is in demand. Effective communication, education and showcasing the value proposition of LED light fixtures in conjunction with integrative control systems are the keys to overcoming challenges and closing sales in this specialized market. Join us as we discuss the future of digital lighting and control with David Warfel from Light Can Help You and Patrick Laidlaw and Mark Moody from AiSPIRE.
Register Now! 
Why Link Training Matters in 8K 48G Cabling
A while back we discussed some of the new features being introduced into this new 8K 48G operating environment and one was Link Training. It's important to reiterate this aspect. As mentioned in last July's article, Link Training basically monitors the signal integrity coming into the display. If it does not achieve certain minimums, it will instruct the source to drop down to a lower quality data rate until if finally satisfies the display's pre-determined input limits.
So what happened in these two field case failures brought to our attention? We verified they were both signal integrity related issues that caused the problems — why didn't Link Training instruct the source to reduce its data rate and try a less challenging transmission? Even if it was even worse than this, Link Training should have been able to bring it all the way down to a TMDS level where the cable was verified to be well within limits … this should have been a piece of cake. Now enters a new and additional science of discovery where a fair amount of research and diagnostics will have to be implemented.
The biggest threat we thought we had with Link Training was that neither the end user nor the reseller would know just what level of video quality the system was actually providing. Thus far there has been no confirmation that any on-screen information or GUI alerting the user what the system finally settled down in data rate. This is where some good in-field testing products will be available in time — these devices will be a bit more complicated to use to really understand how the system fares.
We'll be testing them as they emerge to see just how well they do.
If you enjoyed this article and want to receive more valuable industry content like this, click here to sign up for our digital newsletters!