DPL Labs' has announced its new 48G Reference Standard has now entered into its beta test environment phase with the remainder of the systems coming online March 2021.
According to the company, it has been a long journey utilizing both technological and procedural improvements, with multiple delays due to COVID-19. DPL Labs says it also increased efforts to step away from traditional old-school testing methods in favor of a far more unparalleled leap into an advanced 400Gbps environment.
With customized instrumentation and a host of new procedures required to satisfy this new generation of hardware, the time has come to begin to open the program up to all High-Speed Transmission line products including cable companies, both fiber and copper.
The user interface has also been customized with improved graphics and easy-to-read documentation opening the doors for easier design and engineering reviews.
Issues with 8K Gamers Surfacing
Timing is everything and even though the delays have been frustrating they also have provided some extra buffer time to listen to the feedback that is now racing through the 8K gaming world.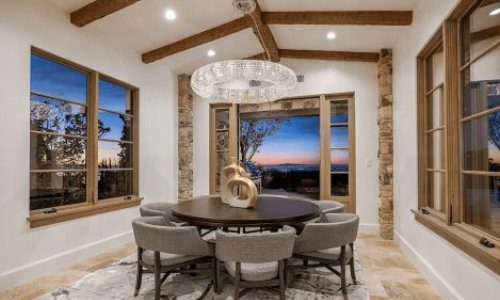 As a custom integrator, lighting is in demand. Effective communication, education and showcasing the value proposition of LED light fixtures in conjunction with integrative control systems are the keys to overcoming challenges and closing sales in this specialized market. Join us as we discuss the future of digital lighting and control with David Warfel from Light Can Help You and Patrick Laidlaw and Mark Moody from AiSPIRE.
Register Now! 
Some field issues with 8K gamers have surfaced and have been directed to DPL Labs for further analysis. One instance occurred with a pre-tested 8K cable that claimed to have passed certification. It was brought in for verification and was discovered to have one of its high-speed lanes low in output. This was due to one-half of the differential signal being inoperable shrinking the Eye Diagram considerably. In a perfect world the cable could have even worked but would no doubt exhibit poor reliability in most mainstream applications. This is where more sophisticated test processes are so important.
DPL Labs says a few key features to this new system are:
Supports both Time Domain and Frequency Domain Test operations.
Hundreds of Eye Pattern tests completed in less than 30 seconds. These patterns consist of multiple data rates with specially designed Eye Masks that are utilized to push DPL Labs aggressive pass/fail limits including TDR, jitter, skew, impedance, insertion loss and many more.
Can be configured up to 100Gbps per channel if needed depending on the type of transmission being tested.
New test fixtures designed and built by DPL Labs with the first "At a Glance" feature that allows for completing all test results at the same time. This reduces the necessary staging that is typically practiced with other test agencies that increases time and costs substantially.
Faster and improved customized DPL Labs reporting process
Supports both passive and active cable devices
Reduces bench time and lowers costs
Anti-Counterfeit Certification Labels generator for each brand that reports products ID including Passive/Active, gauge, length, model number, and date of assembly.
DPL Labs well recognized support services.
Now, for the first time in history, both copper and fiber cable factories will have the opportunity to own their own instruments for final production testing with test instruments that do not cost as much as a 6-passenger aircraft typical for this level of testing. These instruments are about to be ready for prime time with orders already in house for those companies seeking to be the best in production yields for both performance and reliability.
Now, in the case of video products, manufacturers' final test operators can be looking at 4 discrete Eye Diagrams and not cartoons on televisions. Operators will be trained by DPL Labs to guarantee the kind of performance expected.
Due to the wide dynamics of these instruments, extra bonuses can be utilized for multiple digital transmission systems in the future such as USB 2,3, and C, Lightning, Sada, Display port, HDMI, Thunderbolt and other communication systems.
If you enjoyed this article and want to receive more valuable industry content like this, click here to sign up for our digital newsletters!