Back on October 18, Audio-Technica (A-T) gathered a small group of friends and associates at Turntable LP Bar in Midtown Manhattan for its "Art of Analog" 60th Anniversary event.
According to the company, the event was inspired by sessions hosted by A-T founder Hideo Matsushita in the early 1960s while he was a curator at Tokyo's Bridgestone Museum of Art. Looking back the company states these sessions solidified Matsushita's passion for analog audio and led to the development of his first phono cartridges, and ultimately the advent of the company. The event recalled A-T's analog heritage; it celebrated the analog culture and the company's passion for listening while creating a sensory experience for the attendees. This session was part of a series of A-T 60th anniversary events held worldwide this year.
Members of the consumer and pro audio press were in attendance, as well as influencers and other high-profile guests. The event began at 7:00 p.m., with Peter Baker, director, marketing communications for Audio-Technica, sharing a brief history of the A-T brand, including the brand's digital products, while maintaining its emphasis on analog audio.
During the Art of Audio event a guided listening session with an expert panel took place that featured audio engineers Lenise Bent (Blondie, Steely Dan, Fleetwood Mac), Chris Mara (founder of Nashville's Welcome to 1979 studio) and Jimmy Douglass (Foreigner, Justin Timberlake, Missy Elliott) and moderator Justin Colletti (mastering engineer, educator and director of content and publishing at Sonic Scoop).
"Back when we used tape, you only had so many tracks, and you had to commit to performances. Maybe you only kept the drums from a performance, and you could re-do things after that. But still, you were committing to something real," commented Bent.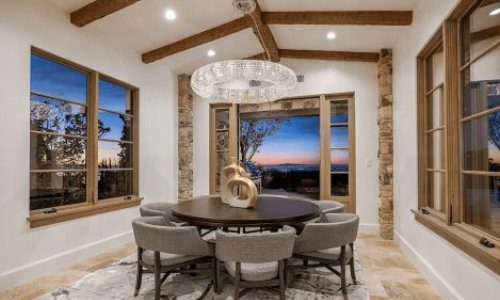 As a custom integrator, lighting is in demand. Effective communication, education and showcasing the value proposition of LED light fixtures in conjunction with integrative control systems are the keys to overcoming challenges and closing sales in this specialized market. Join us as we discuss the future of digital lighting and control with David Warfel from Light Can Help You and Patrick Laidlaw and Mark Moody from AiSPIRE.
Register Now! 
"There was a vibe. The band played off each other. Moving to digital workstations, with unlimited tracks and editing possibilities, it changed how things felt to me. For me, the joy of recording and capturing performances involves the energy and the emotions and tears in my eyes when I hear the right take, even if it's not technically perfect. The digital realm has opened up tons of possibilities for us, in terms of what we are capable of creating, but it is important to use analog tools where we can, and to not lose touch with all the special things that those methods of working made possible."  
Other guests at the Audio-Technica Art of Audio event included producer/engineers Chris Lord-Alge, David Reitzas and David Hewitt; noted studio managers Paula Salvatore (Capitol Studios) and Candace Stewart (EastWest Studios); Maureen Droney, vice president, Recording Academy Producers & Engineers Wing, and many others.
As part of the panel discussion guests detailed the challenges and benefits of analog recording; guests discussed the ideal environments for, and the importance of critical listening.  
Highlighting the main point of the "Art of Audio" event, the crowd listened to tracks played on an Audio-Technica AT-LP7 manual belt-drive turntable and A-T VM Cartridge equipped with a Special Line Contact stylus). Later, the event's panelists shared their perspective on the techniques and process of recording iconic and influential albums.  
More news from Audio-Technica: Audio-Technica Celebrates 60th Anniversary
If you enjoyed this article and want to receive more valuable industry content like this, click here to sign up for our digital newsletters!