In a move to meet the growing consumer demand for high-quality audio in mainstream home theater systems, the Swedish digital audio company Dirac has announced a collaboration with Onkyo, Pioneer, Pioneer Elite, and Integra to bring its Dirac Live room correction feature to the companies' newest line-up of audio and video receivers.
For over 10 years, Dirac has been the leader in room correction for the high-end market, working with virtually all of the premium markets' top brands. However, this integration with Onkyo, Pioneer, Pioneer Elite, and Integra – four of the industry's largest and most well-respected receiver brands by volume – delivers Dirac Live from the few to many, equipping more consumers with a home theater audio experience previously only available through higher-priced systems, according to Dirac.
"Mainstream consumers are demanding premium audio more than ever before. Onkyo, Pioneer, Pioneer Elite, and Integra recognize that the highest quality can be achieved through sophisticated room correction software like Dirac Live – which impacts sound quality even more than any hi-res audio format," states Erik Rudolphi, vice president of home and pro audio, Dirac.
"In collaboration with four of the industry's most iconic brands, Dirac is proving that the world's best room correction software is not just for audiophiles. It's for everyone."
Dirac explains that regardless of an audio system's inherent performance, a room's size, shape, surfaces, and even furniture can alter how sound waves travel – which results in sound colorations. The company comments that Dirac Live room correction technologies analyze a room's speakers and acoustics to optimize sound quality with patented impulse response technology without requiring expensive acoustic treatments. The result, Dirac claims, is more balanced sound, enhanced clarity, improved intelligibility of vocals and music, and more accurate staging – all of which are critical to a premium home theatre experience.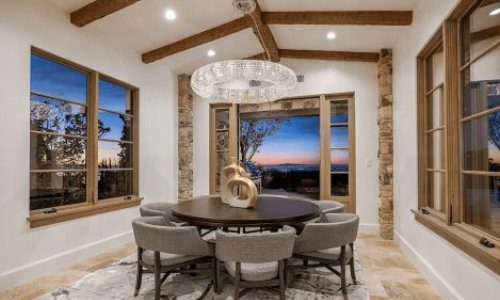 As a custom integrator, lighting is in demand. Effective communication, education and showcasing the value proposition of LED light fixtures in conjunction with integrative control systems are the keys to overcoming challenges and closing sales in this specialized market. Join us as we discuss the future of digital lighting and control with David Warfel from Light Can Help You and Patrick Laidlaw and Mark Moody from AiSPIRE.
Register Now! 
Dirac Live's room correction feature is now available in the new Onkyo TX-NR7100 and TZ-RZ50; the new Pioneer Elite VSX-LX305 and Elite VSX-LX505; and the new Integra DRX-5.4 and DRX-3.4.
"We couldn't be more excited to offer to our legions of loyal customers the tremendous advantages that Dirac brings to our new lineup of AV Receivers in 2021," adds Rolf Hawkins, product manager for Onkyo, Pioneer, Pioneer Elite and Integra, at Premium Audio Company.
"The decades of high-performance audio design Onkyo, Pioneer, Pioneer Elite, and Integra are famous for are brought to the forefront of any home theater space, thanks to Dirac Live's unique and industry-leading room correction. It doesn't get any better than this."
If you enjoyed this article and want to receive more valuable industry content like this, click here to sign up for our digital newsletters!