This is certainly up for debate, but one of the most important product developments in the consumer electronics industry has been the flat-panel TV. These products, which began to hit the market in the late 1990s/early 2000s not only looked more modern than standard, CRT (cathode-ray tube) TVs, but they were also much more ergonomically home friendly. Debuting almost simultaneously, were TV mounts.
Today, more than 20 years later, no one really refers to TVs as flat-panel TVs—they just call these products TVs. Not surprisingly, TVs are as ubiquitous in the American home as a car in the driveway and cellphones in peoples' pockets. Nearly as popular and surging through new interior design trends, TV mounts are sophisticated accessories that come in many flavors to enable homeowners to comfortably enjoy their favorite broadcast, physical media, and streaming content in 4K and 8K from their favorite recliner or spot on the couch.
One popular manufacturer, Sanus, breaks down its product line into three categories: tilting, full motion and fixed.
Briefly explaining these TV mount types; fixed TV mounts are static mounts that secure TVs on a wall. The drawback is users cannot position their televisions, so sightlines are critical with these types of mounts. (We go more in-depth into the different types of mounts in our TV mount buying guide.)
Tilting TV mounts fall between fixed and full-motion mounts. Tilting mounts allow users some ability to angle their mounted television to increase the viewing angle to make TV watching a more comfortable experience.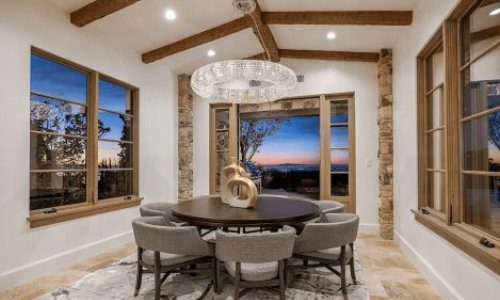 As a custom integrator, lighting is in demand. Effective communication, education and showcasing the value proposition of LED light fixtures in conjunction with integrative control systems are the keys to overcoming challenges and closing sales in this specialized market. Join us as we discuss the future of digital lighting and control with David Warfel from Light Can Help You and Patrick Laidlaw and Mark Moody from AiSPIRE.
Register Now! 
The final type of mount is full-motion TV mounts. This type of mount is sometimes referred to as an articulating mount and these are complex products. Full-motion mounts allow users to often pull the TV from the mount frame and angle it towards a particular seating position.
10 Recommended TV Mounts for 2023
Looking at some of the latest TV mounts from the 2023 CE Pro Brand Analysis of the custom installation industry's most frequently used brands, here are 10 TV mount recommendations to complement modern AV lifestyles. You can also use this navigation to jump to any one product in particular:
Chief says its Fit Fixed Display Wall Mounts supports TVs ranging in size from 32 inches to 98 inches. The line of wall mounts offers a choice of three wall plate designs with the medium plate supporting weights up to 125 pounds, large supporting TVs up to 200 pounds and extra-large to support TVs over 250 pounds. The UL certified products feature ¾-inch post installation leveling capabilities, and the company's lateral shift GlideLock feature secures the TV, while allowing the positioning of the screen.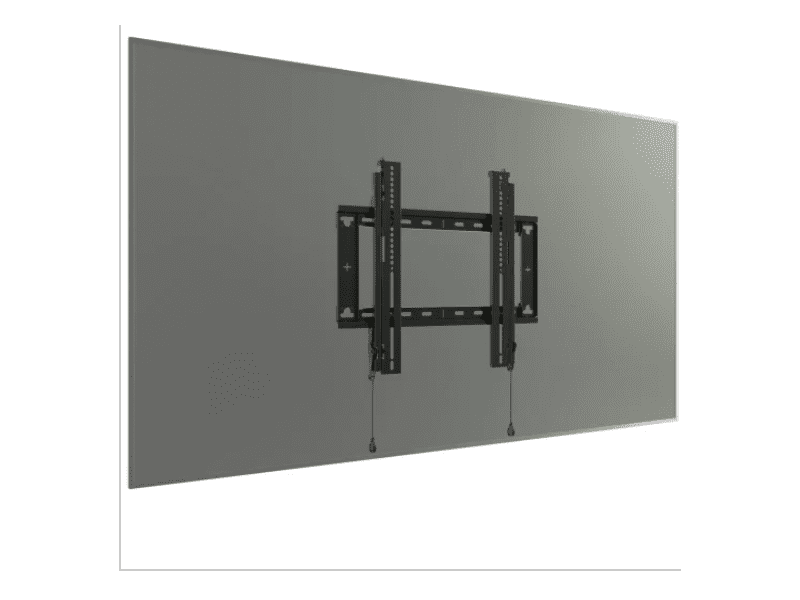 Large-screen TVs are trendy, but many people still buy small- and medium-size TVs for specific applications such as bedrooms and studies. The Sanus mount features a brushed-aluminum finish that's available in a choice of two colors, and upon placement TVs sit just over two inches from the wall. Sanus adds the mount offers 15-degrees of tilt and 60-degrees of left-to-right swivel capabilities.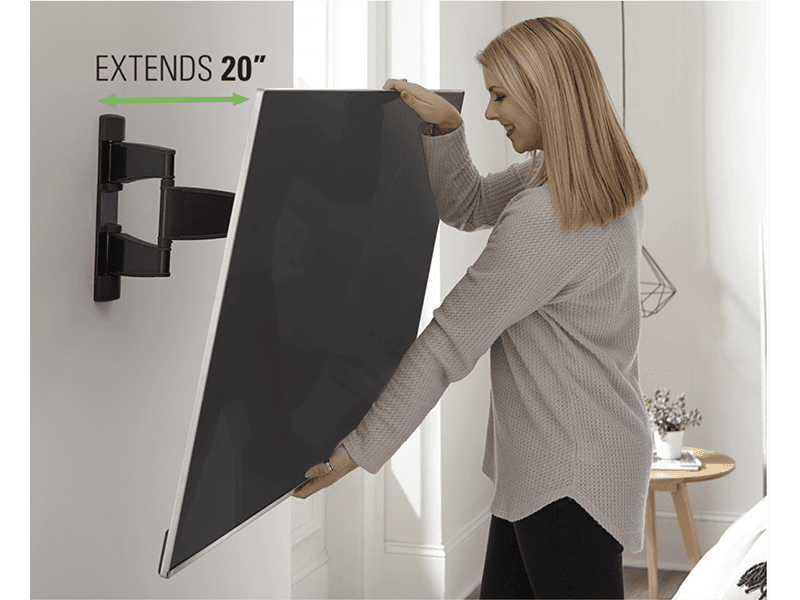 Designed for TVs with screen sizes ranging from 46 inches to 65 inches, the PSE90 supports the ability to employ wall space adjacent to typical seating positions to mount televisions. The mount offers six programmable positions with IR, RS-232 and contact closure control options, and the mount also provides cable management capabilities to hide connected AV cables.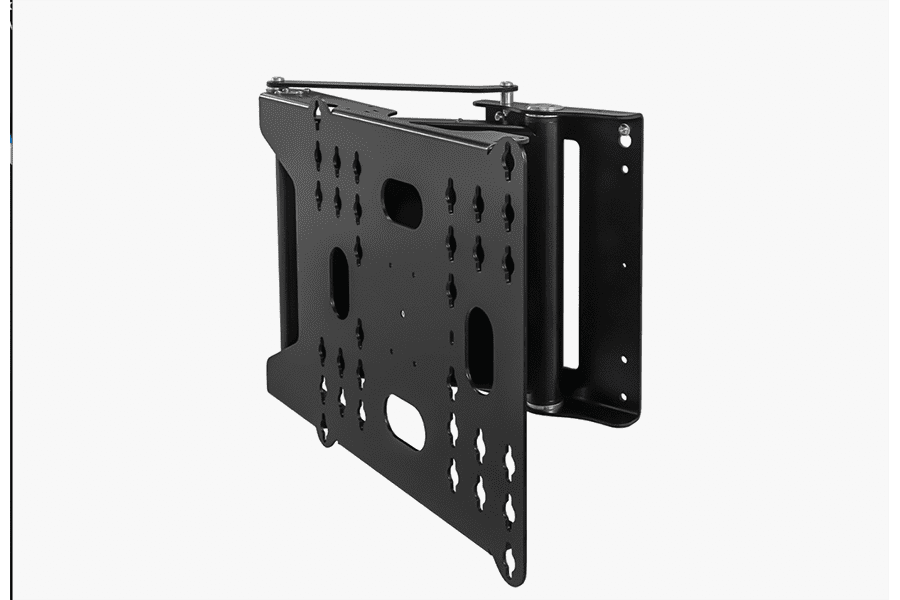 MantelMount says its MM540 Enhanced Mount can work with TVs that weigh anywhere from 20 pounds to 90 pounds, as well as TVs ranging in screen size from 44 inches to 80 inches. The mount is VESA compatible up to 600mm x 600mm, and it provides 27 inches of travel distance. The MM540 also provides heat-sensing pull-down handles, paintable wall covers, and 30-degrees of swivel each way or 60-degrees of swivel one way.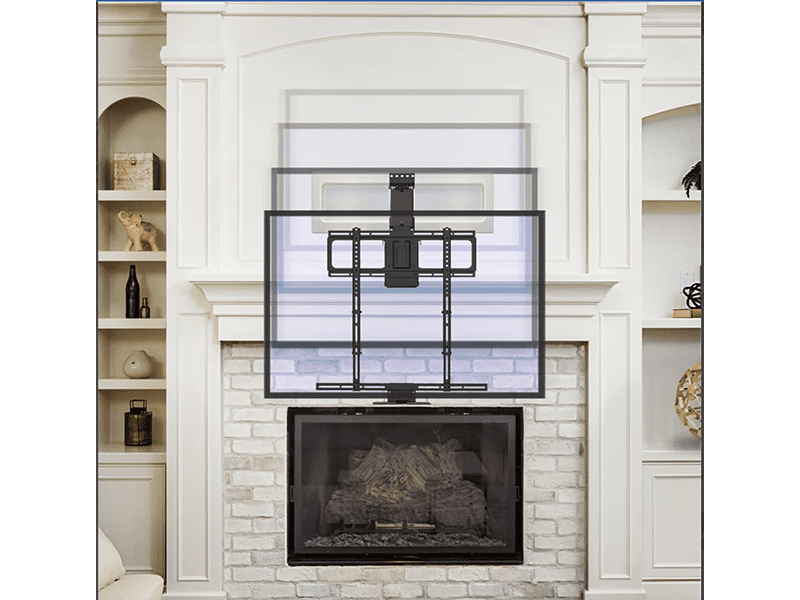 The SmartMount Full-Service Video Wall Mount with Quick Release-Landscape for 46- to 65-inch Displays is designed to give users easy access to the rear panel of displays to enable quick servicing. Peerless-AV states the mount offers tool-less micro-adjustment capabilities, and the mount also supports weights up to 125 pounds.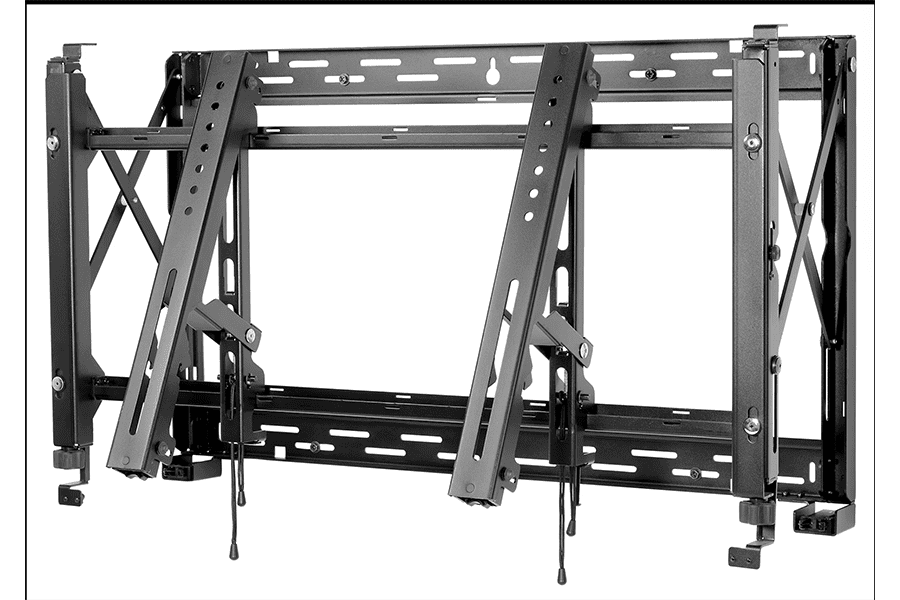 Chief developed the TS218SU for small- to medium-size TVs and screen sizes 26 inches to 47 inches. Chief emphasizes the mount collapses down to just 1.5 inches to provide a low profile for mounted televisions. The mount also provides arm extension capabilities up to 18 inches, and its Centris low-profile tile provides up to 12-degrees of tilt.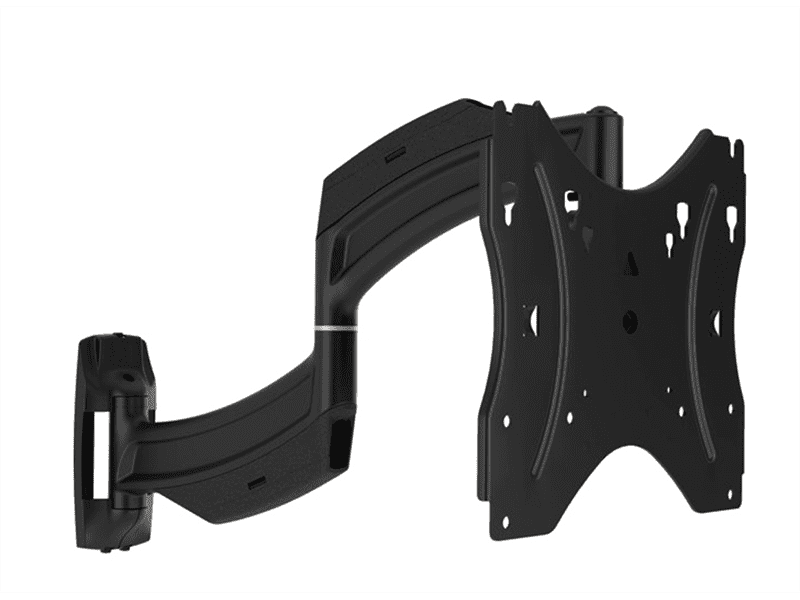 7. OmniMount VB60LED
Part of the company's VideoBasics series of products, the VB60LED is designed to hang a television like a picture frame. The mount is compatible with 400mm x 400mm VESA TV mounting patterns, and it supports TVs weighing up to 60 pounds. OmniMount adds the VB60LED provides homeowners a mounting profile of just 0.59 inches. (Note: this particular item has been discontinued and as such, it may be difficult to find even through resellers.)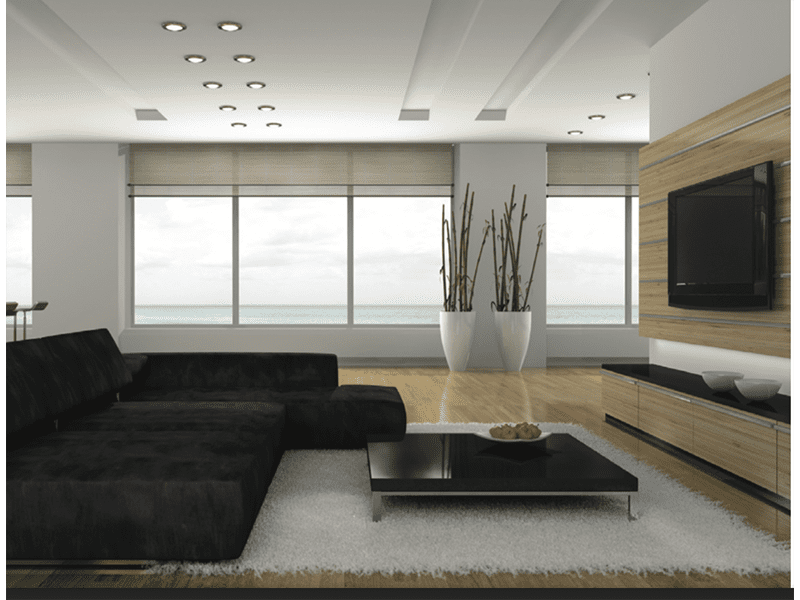 Metra and its Ethereal brand are well known for HDMI cables and mounts. The company's Low Profile Television Wall Mount for TVs that range from 32 inches to 90. The fixed mount is ETL certified for safety, and it supports televisions weighing up to 176 pounds. Metra/Ethereal add mount is VESA compliant and it provides a mounting profile of just 1.18 inches.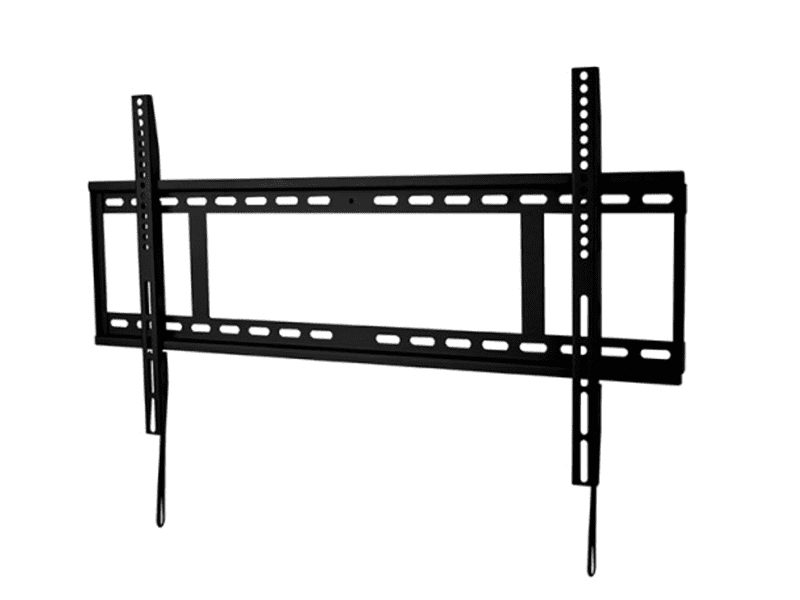 The #RTM-L Rotating Mount for Flat-Panels up to 160 Pounds provides homeowners to ability to rotate their televisions up to 90 degrees. The Premier Mount product can be setup in a portrait or landscape configuration, and the company also points out the mount offers up to 10 degrees of downward tilt and as much as 35 degrees of upward tilt.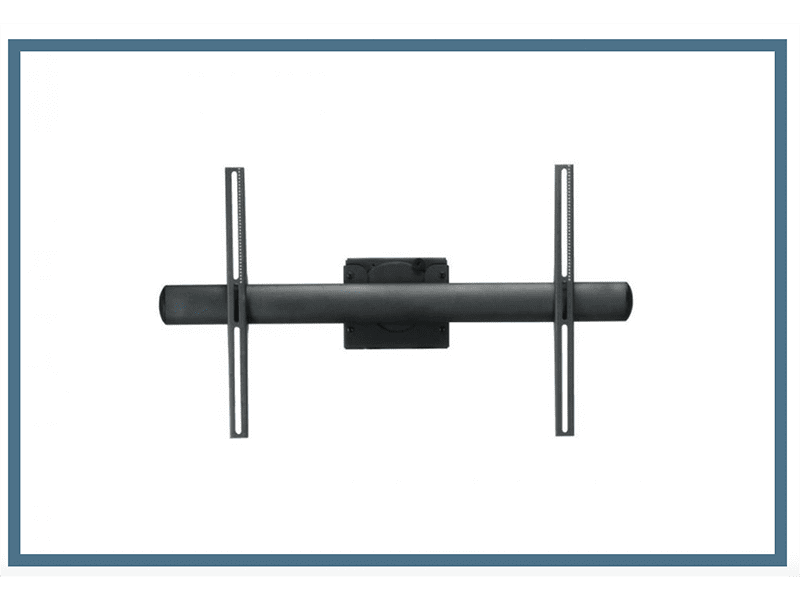 Designed for commercial applications, the Carbon Series of mounts from Snap One's Strong brand addresses digital signage installations of displays up to 100 inches diagonal and 500 pounds. These signage solutions can be used in environments that range from restaurants and Bars, to boardrooms and retail shops. For ceiling mount situations, Strong adds that it offers accessories such as steel I-beam mounts, wood joist mounts, and ceiling plates that includes an anti-vibration model.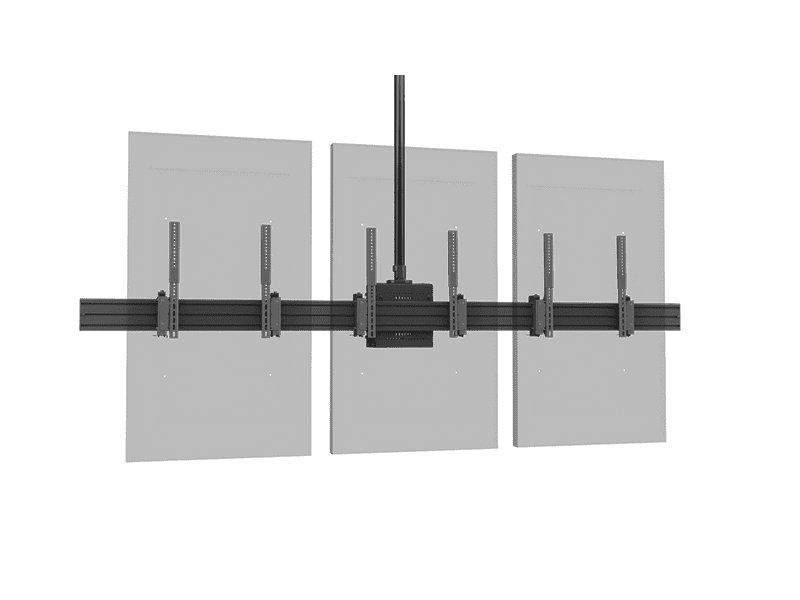 Reminder: Safety is Highest Priority When Choosing TV Mounts
Several years ago, CE Pro's editorial staff was contacted by someone who claimed to be an interior designer. This person was incredulous over a recommendation she was given on the importance of using safety rated TV mounting products.
This person argued that paying for a safety rating such as UL amounted to nothing more than a money grab by manufacturers looking to pad their revenues.
Obviously, this person was wrong. It goes without saying that no one wants to bring a family member to the hospital because their home's mounted TV fell and injured someone. To prevent this from happening outside organizations that include UL have developed safety standards to help ensure the mechanical safety of televisions that are held on walls by TV mounts.
In the case of UL, it states that TV mounts that are not properly designed have the potential to cause harm to children and pets, and they can damage property. This is important given how the television market has evolved.
While no hard data exists on the most popular sizes, there is no doubt that consumers' preference for larger screen has increased. Joel Silver, founder and lead developer of the Imaging Science Foundation (ISF), estimates the current sweet spot for screen size is likely about 65 inches with that number almost certainly to increase as homeowners increasingly fall into the mindset of, "bigger is better."
Still need to find a TV to place on that mount? Be sure to check out our recommendations for the best microLED televisions on the market currently. We also have a list of some of the top outdoor video products. Once you're all squared away, be sure to check out our TV Mounting Master Guide as well.
If you enjoyed this article and want to receive more valuable industry content like this, click here to sign up for our digital newsletters!