13 Tricked Out (and Not-So-Tricked Out) Integrator Vehicles at MRI Expo
There was an array of truck skins and magnetic signs affixed to New England area custom integration company vehicles in the parking lot at the MRI Expo. Which ones catch your eye (and which ones don't)?
Jason Knott
·
November 3, 2015
It is always interesting to check out how custom integration companies advertise their services on their vehicles.
Some companies get very specific, even including brand names of equipment they install. Others are very minimalist.
They were both on display in the parking lot at PowerHouse Alliance member MRI Distribution's 14th Annual Fall MRI Expo in Sturbridge, Mass., last week.
Which ones suit your taste?
---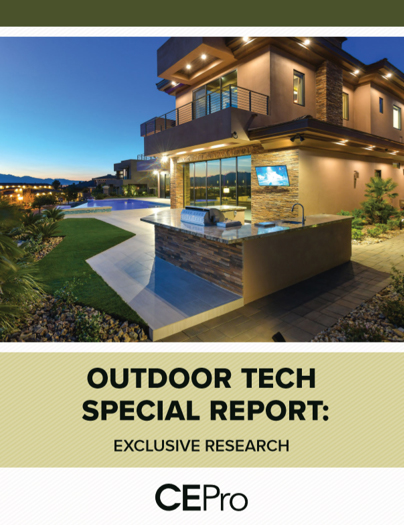 Find Out Why 63% of Integrators Expect Outdoor Business to Grow - CE Pro Download
The outdoor technology market is growing – both the demand from customers and the array of products available. According to our recent CE Pro survey, integrators are taking advantage of this opportunity to grow their businesses. Get your copy of the survey today.
---
About the Author
---
Jason Knott is Chief Content Officer for Emerald Expositions Connected Brands. Jason has covered low-voltage electronics as an editor since 1990, serving as editor and publisher of Security Sales & Integration. He joined CE Pro in 2000 and serves as Editor-in-Chief of that brand. He served as chairman of the Security Industry Association's Education Committee from 2000-2004 and sat on the board of that association from 1998-2002. He is also a former board member of the Alarm Industry Research and Educational Foundation. He has been a member of the CEDIA Business Working Group since 2010. Jason graduated from the University of Southern California. Have a suggestion or a topic you want to read more about? Email Jason at jason.knott@emeraldexpo.com
Follow Jason on social media:

Jason also participates in these groups:
LinkedIn · Google+