[Feb. 13, 2013] Nortek Inc. (Nasdaq: NTK) is acquiring 2Gig Technologies, possibly the fastest-growing home automation and home security manufacturer in recent history, for about $135 million.
2Gig will be folded into Nortek subsidiary Linear LLC, provider of home security, garage door openers, commercial access controls, PERS and other electronic systems. In addition to Linear, Nortek owns the Core Brands of home technology companies including Elan Home Systems, SpeakerCraft, Niles Audio, Xantech and Panamax/Furman.
The 2Gig acquisition comes about five months after 2Gig was acquired, along with its biggest customer Vivint, by the Blackstone Group for $2 billion.
Under the terms of the agreement, Nortek will pay approximately $135 million for all of the outstanding common stock of 2Gig on a cash- and debt-free basis. The acquisition will be financed with a combination of cash on hand and borrowings under Nortek's asset-based credit facility. The transaction is expected to close during the first half of 2013, subject to customary closing conditions.
Based in Lehi, Utah, near Salt Lake City, 2Gig has about 65 employees and sales of more than $100 million for 2012. Nortek, based in Providence, R.I., had net earnings of $22 million on sales of $1.7 billion for the nine months ended Sept. 29, 2012. Linear, based on Carlsbad, Calif., does not report its own financials.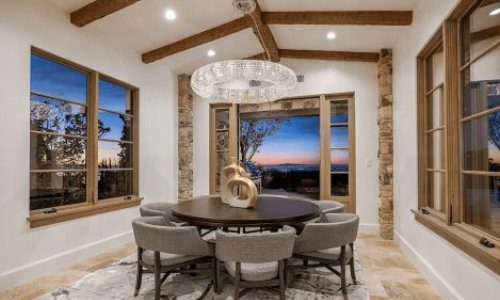 As a custom integrator, lighting is in demand. Effective communication, education and showcasing the value proposition of LED light fixtures in conjunction with integrative control systems are the keys to overcoming challenges and closing sales in this specialized market. Join us as we discuss the future of digital lighting and control with David Warfel from Light Can Help You and Patrick Laidlaw and Mark Moody from AiSPIRE.
Register Now! 
The Rise of 2Gig and the Self-Contained Security System
Formed in 2007 by former Honeywell Security veterans Lance Dean and Scott Simon, 2Gig was a pioneer in self-contained home automation/home security systems.
In what was an industry first, the Go!Control panel includes the system CPU, a touchscreen interface, Z-Wave radio for automation, cellular radio for communications with a central station, WiFi for automation and communications with SaaS provider Alarm.com, and an industry-standard 345 MHz radio for communicating with security sensors.
RELATED: Top 2012 Trend: Low-Cost, Self-Contained Home Automation/Security Systems
Since it began shipping product in 2009, 2Gig has sold more than 800,000 panels.
The acquisition isn't a stretch for Linear – it manufactures and helps design the product for 2Gig. In fact, 2Gig maintains an office in Carlsbad, Calif., where Linear is headquartered.
2Gig and Vivint
2Gig might never have survived the start-up phase if not for a commitment from Vivint (formerly APX) to switch to Go!Control from its existing security provider Honeywell. There was some cross-ownership between the two companies.
For the first few years, Vivint accounted for a majority of 2Gig business, but in the past couple of years, the Vivint business has been balanced by an influx of smaller, independent dealers and distributors – both newcomers to the home security market as well as established firms looking to switch or supplement existing lines.
For example, Worthington Distribution, a leading wholesale distributor of home automation and communications products, picked up the line in 2011 and has enjoyed enormous success with it, largely from dealers who were reluctant to get into the security business because it seemed too complicated.
A Go!Control system with modest home automation capabilities can be installed in one to four hours.
Vivint isn't going anywhere, though.
With more than 600,000 monitored security accounts (and 1 million installations under its belt), Vivint has agreed to a five-year supply agreement with Linear as part of the 2Gig deal with Blackstone.
Vivint, though, will "take a more hands-on role in designing the product it installs," says Duane Paulson, senior VP product and market development for Linear.
In the meantime, Linear will be able to pursue other OEM and mass-market opportunities.
"Over the years, we've been contacted by many security providers—and potential security providers—who have been searching for their own version of 2Gig-like products," Paulson says. "We now look forward to exploring those opportunities."
Speaking of "2Gig-like products," one of the solutions that falls into that category is iControl – not the same iControl that powers ADT Pulse, but the one based on a self-contained solution from uControl, which iControl acquired in 2010.
That version of iControl powers home automation and security systems from Xfinity/Comcast, Time Warner Cable, Cox Communications, Rogers Communications and other service providers.
Will Linear go after those markets?
"We are looking at many opportunities," Paulson says.
2Gig and the Cloud
As with iControl, much of the magic of 2Gig occurs in the cloud.
2Gig has a long-standing relationship with Alarm.com, one of the original SaaS (software as a service) providers for security and home automation.
Through Alarm.com, users can monitor and access their 2Gig systems remotely. More than that, however, Alarm.com's cloud-based architecture enables continuous updates to 2Gig without the need for a truck roll.
For example, Alarm.com recently added new smarts to existing 2Gig thermostats through cloud-based enhancements – features such as learning and location-awareness.
It's a similar model employed by iControl and Honeywell (Total Connect). The difference is that iControl and Honeywell own their own cloud and hosting services, whereas 2Gig does not. Thus, 2Gig does not collect recurring revenue from the panels it sells.
Will Linear create its own back end for 2Gig?
Paulson says, "Alarm.com has been a great partner of 2Gig's and independent dealers, and we look forward to continue working with them."
Synergies with ACT and Nortek Groups
In January, Linear announced the acquisition of the lighting control product line from Advanced Control Technologies (ACT), developer of Z-Wave devices.
The potential synergies of ACT and 2Gig are clear. Currently, 2Gig sources its own Z-Wave lighting controls from overseas, but Z-Wave devices from Evolve are considered to be the most popular Z-Wave add-on for 2Gig panels.
ACT makes the Evolve products.
And then there are the other home-control systems within the Nortek family, especially Elan Home Systems but potentially also Xantech and Panamax/Furman – all companies in Nortek's Core Brands of custom electronics companies.
Elan, whose G! is a leading home-control system, already integrates with Z-Wave technologies, as well as security systems from Ademco/Honeywell, Bosch, DSC, Elk, First Alert, Interlogix, HAI and Napco.
The Core Brands group also includes SpeakerCraft, Proficient and Xantech – any of which could bring audio to the 2Gig ecosystem.
Meanwhile, Linear brings plenty of new opportunities to 2Gig. For example, Linear is the nation's leading provider of PERS (personal emergency reporting systems) … and 2Gig (and Alarm.com) have been eager to tap that category.
Linear also is a major provider of garage door openers and commercial access controls, which would fit well within the 2Gig ecosystem.
The Nortek announcement quotes Sean Burke, Group President of Nortek's Technology Solutions segment:
"Joining forces with 2GIG will provide the other companies in our Technology Solutions Group with a range of exciting cross-selling opportunities. 2GIG offers products such as home thermostats, alarms and wireless carbon monoxide detectors that can be leveraged by these Nortek brands to grow their business with existing customer accounts. At the same time, these brands offer products that can expand and enhance the 2GIG home automation platform, potentially opening doors to new market opportunities."
The New 2Gig/Linear Structure
Although it is headquartered in Salt Lake City, 2Gig has almost always maintained an office in Carlsbad, Calif., home of Linear.
The company will maintain a core team in SLC to support Vivint , but the 2Gig engineering and business leadership will remain in Carlsbad and become part of the Linear organization.
2Gig will not remain as a separate company; rather, it will become part of Linear as an "iconic brand," Paulson says. "There will be a dedicated group focused on the continued development of the product line and key customers but it will become part of Linear."
2Gig president Todd Santiago, who joined the company in 2008, will be "transitioning out of 2Gig and taking the role of chief sales officer at Vivint," he tells CE Pro. "I'll have responsibility for existing and future sales verticals including commercial and international. The goal is to diversify our account generation model and reach a larger audience."
Santiago says 2Gig founder Lance Dean "has made a multi-year commitment to 2Gig/Linear and will continue driving sales for the group. There is no one better in the industry at what he does."
He adds, "It has been a phenomenal journey. I feel we have made a significant mark on the industry and helped raise the bar when it comes to technology and innovation. Going forward, I don't think there is a better partner for 2Gig than Nortek and Linear. It is a perfect fit and I'm confident they will be a major player in the space for years to come."
RELATED:
Vivint, 2Gig Acquired by Blackstone Capital for $2B
Top 2012 Trend: Low-Cost, Self-Contained Home Automation/Security Systems
Linear Brings Z-Wave to ISE 2013; Acquires Assets of ACT
Home Tech History: M&As by Nortek, Legrand, Duchossois, D&M
Alarm.com Cloud Service May Yield Smartest Thermostat on the Planet
2Gig Adds Local DVR to Self-Contained Security Panels
How it Works: 2Gig and Alarm.com
If you enjoyed this article and want to receive more valuable industry content like this, click here to sign up for our digital newsletters!