For some people, the entrepreneurial spirit is a fundamental component of their daily MO as exemplified by Brad Smith's lifelong propensity to start and expand companies, try new things, innovate and roll the dice… all the while standing by his people and doing right by his customers at every bend in the road.
"My biggest takeaway from this business is that you must always walk a fine line — indeed, it's a balancing act between 'minding your knitting' (staying focused on your core business) and re-imagining your business every morning when you wake up, preparing for something new," Smith says. "For example," he adds.
"I had a very good alarm business in the mid-80s when suddenly ADT started massive telemarketing, beating us to the customers. Then they started selling systems for $999, then $911 and eventually $99. We had to confront these challenges head on which led to my opening our AV Division, and then evolving that business every few years as new products emerged and control technologies became network-based."
Chance Entry Down an Unseen Path
Naturally unfocused in high school, he spent the lion's share of his Lincoln, Mass., youth hiking, kayaking and skiing. At UMass, he studied environmental policy and social theory and graduated with a BA in Independent Study. He spent a year after college touring around Peru, then spent a summer at NYU studying book publishing (only to be totally dismayed by how little money he could make hauling books around), and finally found himself in Washington D.C. for a 2.5- year stint as PR Officer and Chief Writer for the Saudi Arabian Embassy.
His job was writing propaganda, reading 25 newspapers a day and then sending a daily analysis of how U.S. journalists were covering SA to the King of Saudi Arabia himself. Who's to say where that line of work may have led, but instead, Smith's father fell ill and he took a leave of absence, returned to Boston and started running his father's alarm business as his health declined.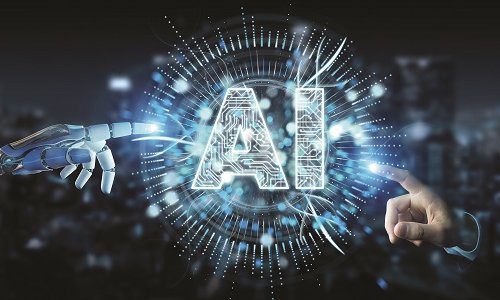 In an era where crime continues to evolve, relying solely on AI-based solutions proves insufficient in preventing sophisticated threats and false alarms. The webinar will emphasize the paramount importance of human judgment and intuition in tandem with AI technology to create a truly complete security solution. Our session will explore how Deep Sentinel's revolutionary approach combines the best of both worlds—advanced artificial intelligence and the presence of highly trained human guards. Together, these elements create an unparalleled level of protection for residential and commercial properties alike. Join our panel of esteemed lighting experts that will dive into why it's time for integrators to rethink their role in the outdoor lighting industry.
Register Now! 
Smith's father died when Brad was 25 and he did his best to dig in and try to get the company through the recession. Also during that time, he fell in love with a woman who had a young child, got married and ultimately decided to settle down in New England, keep the alarm company going — and start to expand the business in new directions. In 1985, the alarm company started selling residential 70-volt Soundolier music systems and intercoms to their affluent customers.
Big Steps and Bigger Lessons
In 1990, Smith opened Audio Video Design, ready to go head-to-head with the two biggest custom companies in Boston. He filled out his product line up with Sonance, Audioaccess, Canton, Sharp TVs, and AMX and by 1992 he hired a GM to run the alarm company so he could concentrate on evolving and upscaling the AV contracting portion of the business.
Things were going very well and in 2001 Smith took a giant step by opening a 14,000-square-foot design showroom in Newton, Mass., among the best custom showrooms in the country. With 59 employees, sales were great right up until the Great Recession hit in 2008 and like everyone else, AVD had to scale way back. Says Smith, "From 2008- 2013 I subsidized as many employees as possible for a very long time and I wound up spending more than a $1 million in personal savings — and still we had to pare down to 20 employees."
Luckily, all this time, the alarm company kept generating $100K/month in RMR which helped every aspect of the business until Smith finally sold it in 2017, having grown the business from 200 to 2,500 accounts.
Charting New Courses in the Industry
As very bad fortune would have it, in 2011 Smith's wife contracted brain cancer and would only live 2½ more years, so that time and several years after were a very tough period when he could pay some attention to the business but certainly had no energy to try to grow the company again.
Recalls Smith, "By 2018, I finally had my head back on straight and was having new ideas about where to take the company when one of our best reps, Steve Presti, called with a bit of a proposition. As it turned out, Greg Brett, who owned a six-person local integration company, Sounds Good, had similar expansion ideas to mine and at Presti's suggestion, we started to consider merging the two companies to help us both achieve our broader goals."
Soon after, Sounds Good acquired Creative Systems, another respected Eastern Massachusetts company. The companies are now fully merged with 36 employees doing about $10 million in sales.
This article originally appeared in the December 2022 issue of CE Pro Magazine.
This article is part of the CE Pro Masters series, honoring the best of the best within the custom integration channel. Click here to see other industry pros that have been featured.
If you enjoyed this article and want to receive more valuable industry content like this, click here to sign up for our digital newsletters!