Translating Residential Success into Commercial Growth
URC's HDA line of amplifiers, Total Control platform and TKP-9600 touchscreens are suitable for both residential and commercial applications.
Sponsored Content
Designing control and automation solutions that support both residential and commercial markets has been a URC priority for years. When creating our Total Control system including Accelerator, our flexible operating system, we built a platform delivering ease-of-installation, unique customization and powerful scalability.
By adding numerous two-way modules designed for the commercial market such as video conferencing, room scheduling, video matrix, DSPs, DMX, HVAC and access, Total Control has helped fuel the success of our dealers across both market segments.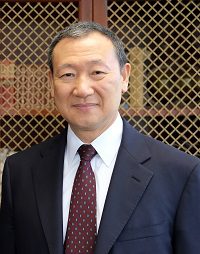 URC helps its dealers create valuable commercial installations such as bars, restaurants, gyms, auto dealerships and small offices including medical offices. Many of these projects are highly profitable. This success allows dealers to expand their commercial business to larger projects such as schools, MDUs, hospitals, government offices and stadiums.
To help drive this growth, URC recently launched the HDA (high-definition audio) line of amplifiers with both markets in mind. Features like ducking/paging, mic inputs, parametric EQ and a 70V option make HDA an excellent choice to enable superior commercial installations.
This growth has spurred evolution in UI. URC touchscreens, like our TKP-9600, are easily integrated, intuitively designed and easily customized commercial deployments. With plans for a new voice activated touchscreen launching, we see opportunity to expand our offering of elevated UI experiences.
With accelerated growth anticipated following the pandemic, URC's strategy in the commercial market is based on working with our dealers and understanding the needs of the commercial customer by:
Delivering consistency and repeatability across multiple locations
Programming branding and customization with an eye toward guest engagement
Enabling easy integration of existing or new systems and devices
Conserving resources by controlling climate, lighting and security
Automating simple tasks driving staff efficiency
Supporting safety and wellness initiatives
Visit urc-automation.com to learn more about our solutions.
---
Chang K. Park is the founder of URC and a recipient of CEDIA's Lifetime Achievement Award