The transition didn't happen overnight. Slowly but surely, however, as the residential electronics industry has continued to mature, its appetite for more advanced formerly commercial-based products and technologies has increased.
This maturation process started with networking technologies and the need for enterprise-grade solutions. Another early entry from the commercial market that entered the residential industry were home theater systems that employ commercial technologies.
The newest crossover from the commercial market is collaboration systems. Driven by COVID-19, unified collaboration (UC) technologies have seamlessly transitioned into the home and in turn are revolutionizing how people will work, learn and socialize. Similarly, though on a lesser implementation scale, home recording during the pandemic has presented demand for professional-grade gear and room treatments as home studios feed the proliferation of podcasts and the continuing efforts of musicians to produce high-quality material in non-commercial venues.
WFH Shifts Workday Paradigm for Employees
Since the sudden onset of quarantining in early March 2020, millions of people have been forced to work-from-home (WFH). Once employees proved they could remain productive, the demand quickly developed for solutions that would support the ability of the workforce to do so more efficiently.
A recent Frost & Sullivan study found demand for video collaboration licenses is projected to grow at a CAGR (compound annual growth rate) of nearly 25% between 2019 to 2025, compared to a pre-pandemic estimate of just over 17%.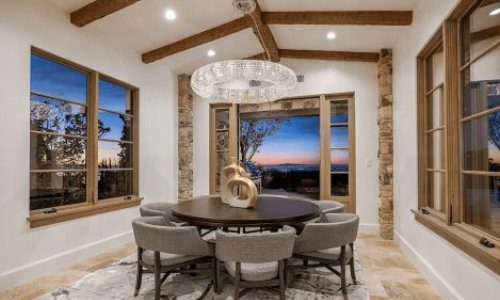 As a custom integrator, lighting is in demand. Effective communication, education and showcasing the value proposition of LED light fixtures in conjunction with integrative control systems are the keys to overcoming challenges and closing sales in this specialized market. Join us as we discuss the future of digital lighting and control with David Warfel from Light Can Help You and Patrick Laidlaw and Mark Moody from AiSPIRE.
Register Now! 
"The COVID-19 crisis has made remote work and hybrid work the new norm. During the pandemic and its immediate aftermath, in-office presence will be needs-based, and offices will transform from being 'productivity centers,' to being sites for employee engagement, collaboration and building relationships," says Roopam Jain, senior industry director, ICT division at Frost & Sullivan. "Growth in the future will primarily come from all-in-one, easy-to-use devices and service bundles for personal collaboration."
Some of the companies that stepped up immediately to support the WFH movement include Crestron, HP and Almo Pro A/V, just to name a few. Crestron entered the category by leveraging its deep residential electronics roots and its deep commercial AV and control roots. One of the first moves Crestron made was to partner with Logitech and Zoom to announce its HomeTime package. HomeTime also integrates into Crestron's Home control platform.
Additionally, Crestron has launched its Home Desktop solution. The all-in-one unit features a four-microphone array, along with a built-in speaker, a touchscreen, a wireless hub and support options that include Bluetooth. Home Desktop offers Crestron's AirMedia technologies to enable integrators to connect homeowners' TVs to serve as collaboration displays.
John Clancy, VP of Residential, Crestron, says the company analyzed the market and quickly determined the approach it would take to effectively provide the residential industry with a UC solution that delivers commercial-grade robustness.
"There are Crestron systems in thousands of homes and we considered which corporate experiences could be adapted for residential. We first introduced Crestron HomeTime, an integration of our Crestron Home system with conferencing technology through a partnership with Logitech and Zoom that's designed to make the living room television a destination for video conferencing for social gatherings, school, workouts and more," he says.

"Connecting conferencing into the smart home improves the experience by incorporating other devices in the room that can impact a video call, such as lights, shades, television, and audio. The evolving needs of the smart home partnered with difficulties of working at home and the introduction of home conferencing creates a big opportunity for dealers to offer these solutions to their clients," Clancy adds. "For example, they can add an LED indicator outside a home office so it can be set to 'Do Not Disturb' during calls, which would be a simple addition to most Crestron Home systems."
Not to be overlooked, Clancy stresses the importance of an enterprise-grade network to support a quality conferencing experience, and adds that as the WFH category matures, the bottom line is that homeowners feel confident using these systems.
"The smart home is designed to suit the needs of the homeowner, whether for security, comfort, entertainment, and now, working from home. Technology is only becoming more ubiquitous and working from home is here to stay in some capacity, balanced with the future return to work," warns Clancy.
Technology Empowers Home Recording Studios
This past fall, Geoff Meads of Presto AV presented a seminar called "Need to Build Your Client a Home Recording Studio? Here's How to Start Like a Pro" during the CEDIA Expo Virtual event.
During his session, Meads stressed the growing number of opportunities that are available to integrators via the design and installation of home recording studios.
The upside is that many dealers already have familiarity with the concept of designing and installing home recording studios through their home theater experience, he notes. The biggest differences between the systems, he says, is how the rooms are used.
"You can get world-class recordings from bedroom home studios," he emphasized. "The studio is a creative space and we need to understand that home theaters are recreative spaces."
Through the progression of technologies, Meads says, it is now possible to produce quality content from home, and a good example is Billie Eilish's 2019 album, "When We All Fall Asleep, Where Do We Go?", which indeed was recorded in a bedroom studio.
Meads went on to discuss how recording has transitioned from traditional methods that include the use of consoles to "in the box" recordings. He noted a lot of commercial studios also utilize rack-mount equipment that includes equalizers, compressors, limiters, delay and reverb units, whereas home studios typically use software plugins that emulate rack-mount components.
And much like home theaters, installation of quality home recording spaces starts with good acoustical designs and includes different types of studio monitors. Meads notes that home studios differ from home theaters through their use of "live end/ dead room" designs. In the "dead" side of the room, homeowners record voiceovers, vocals and other similar activities, he explains. These spaces often contain microphones, headphones, cabling and talk-back systems to enable users to communicate with mixing engineers in the control room.
Conversely, the "live" side of the room will not only feature some of that equipment but also musical gear such as drumkits, guitar and bass amps.
Meads stated that between digital audio workstations (DAWs) and computers, there is no longer a need for consoles today. Other home recording studio equipment factors to consider include power products such as power conditioners, surge protectors, isolation transformers and uninterruptable power supplies (UPS) to enable users to save their work in the event of a power failure.
Additionally, Meads recommends dealers consider adding relaxation spaces to the home recording studio mix where homeowners can kick back on sofas and feed their creativity.
If you enjoyed this article and want to receive more valuable industry content like this, click here to sign up for our digital newsletters!