There's no question that there is as much "gray area" in the attempt to define the term "resimercial" as there is on top of George Clooney's head, but the market itself just might be more handsome for integrators to pursue.
But first things first: So where did the term "resimercial" come from?
About 30 or so years ago, design professionals began to see a need for some commercial spaces to feel more welcoming and comfortable. Commercial environments such as dental, law, and accounting offices were generally receiving clients that were already experiencing a heightened sense of stress – so stark, harsh spaces didn't help the matter. While the term was originally coined to describe the convergence of residential and commercial design elements, after the crash in the US housing market in 2008 many residential integration firms began to look for business doing work on small-scope commercial projects. The result of this crossover of skills also came to be called "resimercial."
The Big Three Areas of Resimercial AV
In some ways, the COVID-19 pandemic has unleashed greater "resimercial" market opportunities than previously existed – many driven by the huge uptick in Work From Home/Learn From Home trends. Generally, we can break those opportunities in three distinct segments:
#1: Light Commercial Work Done by Resi-Focused Integrators
Light commercial applications performed by a residentially focused custom integration company, such as bars, restaurants, small retail, and corporate offices/boardrooms on a small scale. These are installations that can include audio, video, security, energy management, control, unified communications/collaboration systems for teleconferencing, and more.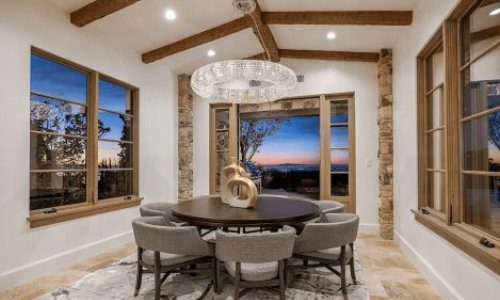 As a custom integrator, lighting is in demand. Effective communication, education and showcasing the value proposition of LED light fixtures in conjunction with integrative control systems are the keys to overcoming challenges and closing sales in this specialized market. Join us as we discuss the future of digital lighting and control with David Warfel from Light Can Help You and Patrick Laidlaw and Mark Moody from AiSPIRE.
Register Now! 
In many cases, the technology solutions deployed are products born from the residential market with the intent to bring a "home" ambiance or utility to a commercial environment. The pandemic has also given rise to the deployment of residential wellness technologies in commercial environments, namely, human-centric lighting for commercial spaces to help increase employee productivity and improve moods.
#2: Common Areas in MDUs
Common areas in a multi-dwelling unit (MDU) residential structure (apartments, condos). As many integrators know, managing an MDU project is somewhat like managing a commercial application. There are infrastructure requirements for the entire facility, with specific common areas/public spaces like lobbies and fitness centers that often require commercial-grade solutions like videowalls, digital signage, video surveillance, alarms, access control, multi-layered networks for guests versus residents, cellphone signal boosters, and more.
#3: Residential Applications with Enterprise-Grade Equipment
Residential applications that require enterprise-grade equipment, such as a robust home network, high-end home recording studio, home power management/backup power, cellphone signal boosters, and home offices with teleconferencing/unified communications setups that include microphones, cameras, lighting, and room acoustics.
As noted, the market for Work From Home / Learn From Home solution has exploded due to COVID-19, and this single application was among the primary reasons that integrators were designated as essential workers during the pandemic. At the highest end of the spectrum, integrators are being called upon to build out hybrid meeting spaces inside homes in cases where executives plan to literally convert their home into an in-person collaborative environment that exists beyond the pandemic shutdowns.
These more-elaborate spaces might technologies such as presentation switchers, video scalers, and DSP (digital signal processing) audio solutions. Also within the WFH trend is the niche market of building out home studios for more than just office duties, but recording podcasts or music.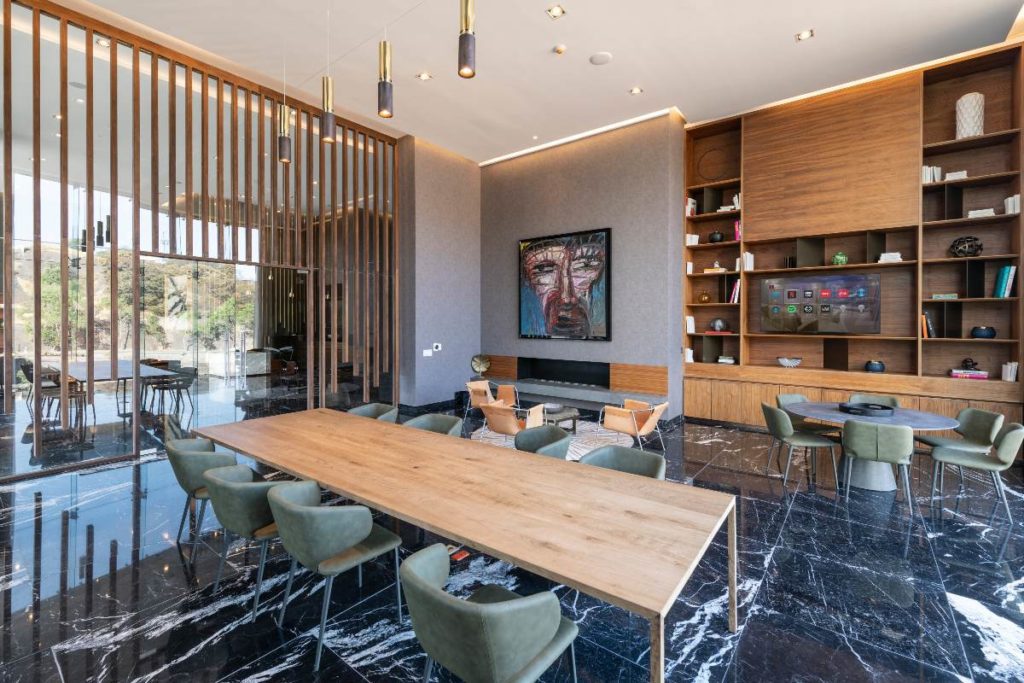 While the applications, business processes, and some of the technologies differ, the key point about all of the various resimercial scenarios is that the foundational principles of the related science and engineering remain the same.
Clearly there are important differences between calibrating a microphone system for audio capture and calibrating a speaker system for audio playback, but the physics of how sound pressure waves behave in a small room does not change. Therefore, the critical element of future success in this space will be solutions-based design.
For more information about these and other resimercial technologies and applications, follow the CEDIA Expo Resimercial series of podcasts and articles that will be released over the summer — and come see us in September in Indianapolis at the show.
To see what resimercial installs look like, check out a few of the photos in the slideshow!
If you enjoyed this article and want to receive more valuable industry content like this, click here to sign up for our digital newsletters!