Local integrator Advanced Integration Controls were tasked with creating a high-tech home with a minimal tech footprint, and earned a CE Pro Home of the Year Award for its efforts.
Adorned with beautiful cabinetry and woodwork, this seaside home necessitated seamless, undetectable integration of technology. The installation of everything — from a home theater system, to the speakers and displays of a distributed AV system, to smart thermostats, touchscreens, and motorized housings for shades — had to blend in with the home's existing architecture and aesthetic, so the homeowners called Advanced Integration Controls to help them find a solution.
Certain parts of the original woodwork couldn't be removed, replaced, or redesigned. New additions needed to complement existing fixtures and furnishings. Many features would need to be completely hidden. Advanced Integrated Controls rose to the challenge.
Before anything else was installed, integrators laid a new network of high-speed cabling. It wasn't easy. Much of the rewire took place in the crawlspace — the only open avenue to reach all of the rooms, many of which had been added to the original structure. Existing wire was rerouted, structured wiring panels were relocated and a new AV closet redesigned on the first floor. Advanced Integration Controls tucked much of the cabling behind existing crown molding. 
When the new portion of the house was added so were two new HVAC systems. Unfortunately, that meant the owner had to use several different interfaces to control the home's temperature — highly inconvenient. One of Advanced Integration Controls' first orders of business, therefore, was integrating the new HVAC systems with the existing HVAC and unifying their control via an Elan g! control system. This required ample engineering to accomplish, but ultimately, it all came together beautifully, as the owner need only refer to an Elan app or touchscreen to manage every thermostat on premises.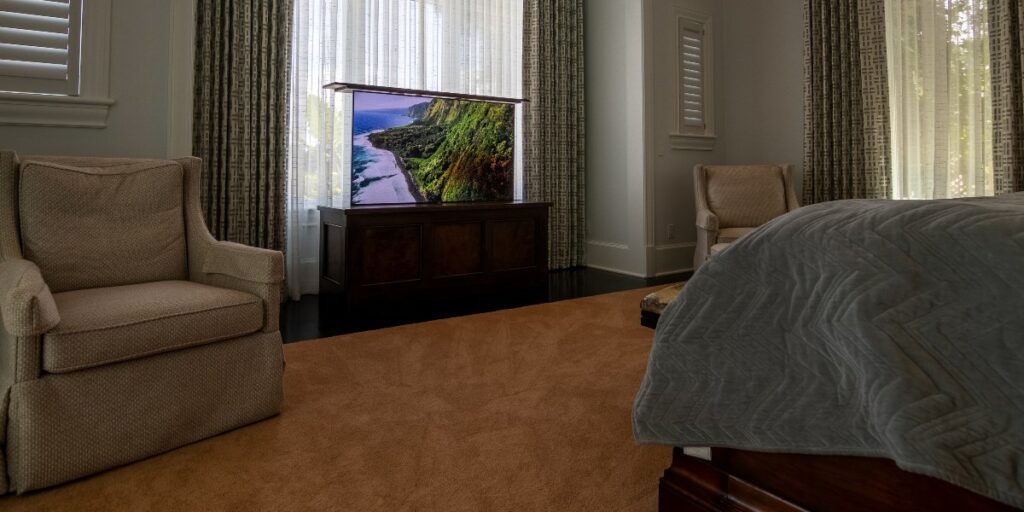 Trenching into the ceiling to mount the housing for motorized shades was out of the question due to structural and design constraints. Advanced Integrated Controls made the most out of a surface-mount situation by adding custom brass end caps to the housings of Lutron Palladiom shades. The detail complements brass light fixtures, making the technology seem more like a natural part of the home than a new addition. Thankfully, the previous homeowners had controlled their home with touchscreens, providing Advanced Integrated Controls nice-size cavities for the new Elan touchscreens.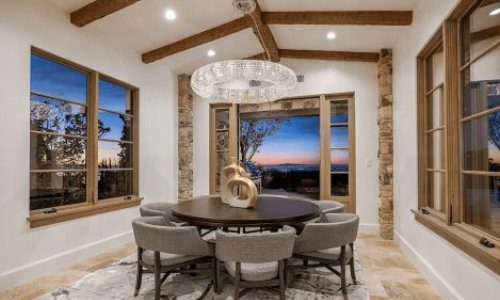 As a custom integrator, lighting is in demand. Effective communication, education and showcasing the value proposition of LED light fixtures in conjunction with integrative control systems are the keys to overcoming challenges and closing sales in this specialized market. Join us as we discuss the future of digital lighting and control with David Warfel from Light Can Help You and Patrick Laidlaw and Mark Moody from AiSPIRE.
Register Now! 
The touchscreens themselves are a big reason why this home's looks understate how "smart" it is. Rather than clutter the residence with AV components, banks of light switches, and other tech, integrators programmed the Elan g! touchscreens to serve as the primary user interface. The owners can interact with one device rather than multiple devices, to control AV, thermostats, lights, shades, surveillance cameras, and more. 
The only technology that makes a significant visual impact is the home theater and family room display. But even these, and the accompanying speakers, have been thoughtfully selected and installed to jibe with their surroundings. A 133-inch Stewart Filmscreen projection screen fed by a Sony projector takes center stage in a dedicated theater, a 75-inch 4K Sony TV in the family room, and in the master suite a 65-inch Sony 4K TV hides beneath the floor, lifting into position on command from an Elan remote.
In the end, the installation earned Advanced Integration Controls a Gold award in the 2021 CE Pro Home of the Year Awards for the Best Before & After project.
Click here to see more photos of this award-winning install!
If you enjoyed this article and want to receive more valuable industry content like this, click here to sign up for our digital newsletters!