New Content from Dolby Atmos and Filmrise now Available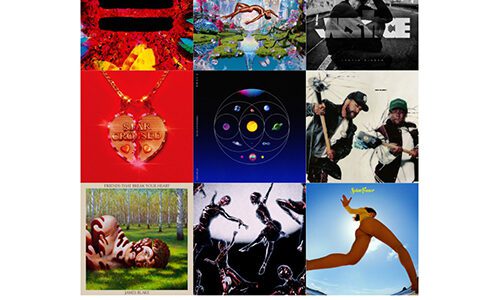 Dolby has announced the latest music titles to offer Dolby Atmos immersive, object-based surround sound.
New music from Ed Sheeran, Lil Nas X, Justin Bieber, Kacey Musgraves, Coldplay, Lorde and others headline the latest Dolby Atmos music releases.
Over on the video side of the home entertainment market, the streaming service Filmrise points out that November is a big month for its users. Providing users with free streaming content that captures all of festiveness of November and the start of the holiday season, the service is providing users with a choice of video entertainment.
The company has also announced a new app: FilmRise Español, to offer free Spanish-language movies and TV titles with no subscription needed. FilmRise Español joins the service's suite of nearly two-dozen free apps covering a variety of genres like Action, True Crime, Western, Sci-Fi and more.
On the marathon front the streaming service states, it will kick off its Slow-Mo-Vember Marathon on FilmRise Action that features action stars like Samuel L. Jackson, Sylvester Stallone, and Jason Statham. Offering family-friendly content, Filmrise's Family Classics Marathon on FilmRise Classic TV will feature favorites like The Danny Thomas Show, That Girl and Highway to Heaven. 
Additionally, the service's Most Haunted Marathon on FilmRise Horror follows a team of paranormal investigators who lock themselves in haunted venues for 24 hours.
Moreover, Filmrise is offering a marathon of the fan favorite Heartland, which follows the travails of a multigenerational Canadian family.
More news from CE Pro: Beale Street Audio Helps Bring Tunes and TVs to Chicago Bears Tailgating Experience