Cary Audio DMS-700 Receives Roon Ready Certification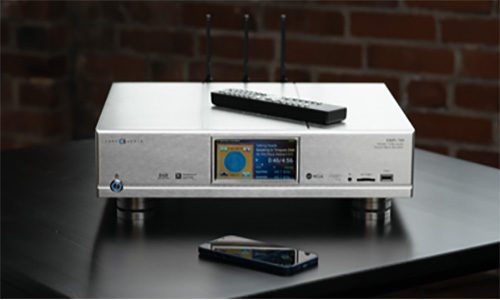 Cary Audio has announced that its DMS-700 Network Audio Player has received Roon Ready certification from Roon Labs.
Roon provides a way to browse, organize, and listen to music. Artist photos, credits, bios, reviews, lyrics, tour dates, and composers are located automatically, then interconnected by links to build a surfable digital magazine. Roon is also a multiroom, multi-user networked audio platform that offers features such as bit-perfect playback, DSD and PCM upsampling, multichannel support, and Signal Path display.
Cary Audio explains Roon Ready devices are profiled by Roon's QA Team to enable Room-Ready systems to identify other Room-Enabled devices to automatically configure their settings. This means integrators can just plug Room-Enabled products the DMS-700 to facilitate the best possible performance.
Roon also links all of homeowners' personal files with the millions of tracks available on TIDAL and Qobuz, so users can start with the music they know, then explore and discover new music beyond their music collection. Roon runs on most Mac, Windows, and Linux PCs as a server, with an Android or iOS smartphone/tablet used as a control point.
Here are Cary Audio's instructions on how to update DMS-700 products that are already installed in the field.
More news from Cary Audio: Cary Audio DMS-700 Network Audio Player