Samsung
XPR-B All-in-One Outdoor Commercial Display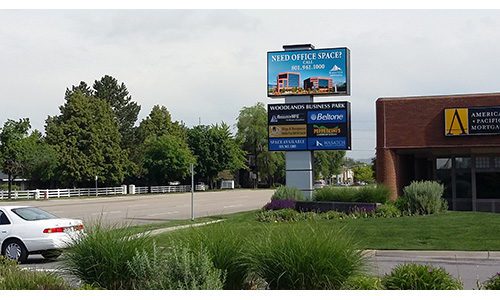 Samsung Electronics America has just introduced a new commercial, outdoor line of LED displays: the XPR-B series.
According to the company, its "LED in a box" line of products are designed for use by small- and medium-sized businesses that include entertainment complexes, quick-serve restaurants (QSRs) and schools.
The new Samsung XPR-B series comes with a web-based content management system that enables businesses to display a variety of information.
Samsung states that its latest outdoor displays utilize a "stress-free" uni-body cabinet construction, and the displays are engineered to withstand a range of environmental factors, including, rain, snow, wind, dirt and dust.
The XPR-B is available in a choice of two sizes—1 meter x 2 meter and 1.5 meter x 3 meter. Samsung also points out the displays are available in single and double face, and in 8mm, 10mm and 12mm pitch versions to match the needs of users.  
More news from Samsung: Samsung Jumps into Outdoor TV, Soundbar Space
Product Info:
Product Name:
XPR-B
Manufacturer:
Samsung