Wilson Electronics
WilsonPro Rapid Deploy Kit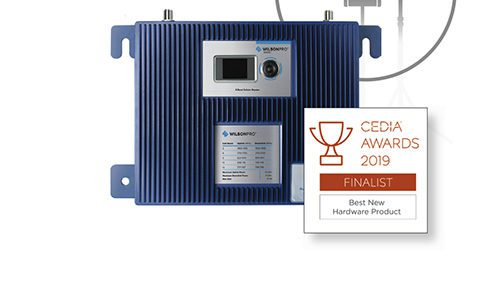 Supporting medical professionals and government agencies that are serving the public during the coronavirus, Wilson Electronics has introduced its WilsonPro Rapid Deploy Kit.
Wilson Electronics says the WilsonPro Rapid Deploy Kit is designed to enable electronics professionals to provide cellular network connectivity to hospitals, temporary care facilities and other buildings that are helping the sick.
The kit includes one of the company's WilsonPro Pro 1000C amplifiers, along with tripod-mounted outside and inside antennas; 60 feet and 75 feet of Wilson400 antenna cabling, and a Pelican case with a custom protective foam liner.
The company emphasizes the kit works with all phones and cell devices on all of the networks available by U.S. cellular companies.
Wilson Electronics adds the WilsonPro Rapid Deploy Kit sets up within 30 minutes, and the kit installs without having to drill holes or mount hardware.
Moreover, Wilson Electronics backs the kit with a three-year warranty and a 30-day money-back guarantee.
More news from Wilson Electronics: Wilson Electronics Inks Installation Deal with Dish
Product Info:
Product Name:
WilsonPro Rapid Deploy Kit
Manufacturer:
Wilson Electronics