Theory Audio Design
sb65, the sb75 and the sb85 Soundbars, sub12 and sub15, sb25 all-purpose speaker and ALC-1809 Amplified Loudspeaker Controller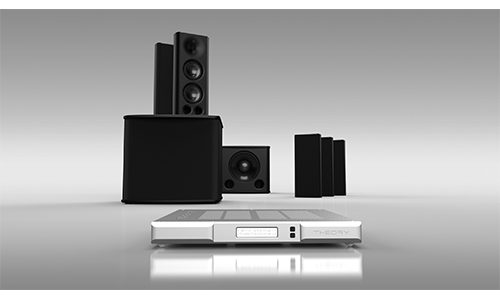 At CEDIA Expo 2019 Pro Audio Technology's Paul Hales showed his latest brand: Theory Audio Design.
Now a few months later, Theory Audio Design has announced that it is now shipping products.
The brand's product line features three soundbars: the sb65, the sb75 and the sb85. These soundbars are designed to match the dimensions of 65-, 75- and 85-inch televisions, and support home theater. Supporting the reproduction of low frequencies, the line offers a choice between the sub12 and sub15 12- and 15-inch subwoofers.
Other products in the Theory Audio Design include the all-purpose sb25 loudspeaker, and the heart of the brand's product line: The ALC-1809 nine-channel Amplified Loudspeaker Controller.
According to Theory Audio Design, the ALC-1809 provides a total of 1,800 watts of power and 32-bit/96kHz digital signal processing (DSP). The ALC-1809 offers integrators the ability to serve as a multichannel DSP processor; it works as a home theater or whole-house audio amplifier; it also works as a multichannel mixing amplifier, a multichannel bass manager or as a loudspeaker processor, all from its 1U chassis.
Related content: Bob Archer's Top 10 CEDIA Expo 2019 Products: Theory Audio Design Brand Launch
Product Info:
Manufacturer:
Theory Audio Design