Span
Smart Electrical Panel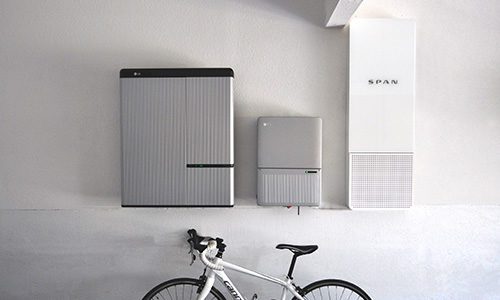 With funding raised by Nest co-founder Matt Rogers with Incite Ventures, the new smart-home company Span has introduced its Smart Electrical Panel.
According to the company, its Smart Electrical Panel is engineered to work with solar power, battery power and EV charging solutions. The electrical panel provides users with electrical power monitoring for energy efficiency, and eventually says Span, the Smart Electrical Panel will serve as a platform for third-party apps.
The company is run by the former head of Powerwall at Tesla, Arch Rao, and through his experience with Tesla, Span's market goal is to turn homes into energy hubs, and to provide infrastructure for future third-party apps.
Span emphasizes its UL-certified Smart Electrical Panel brings analog home breaker boxes into the modern world to provide options that include:
Home energy monitoring and controls for homeowners
App notifications to provide home energy use information or how much battery power has been consumed
The new Span electrical panel provides the ability to choose which sections of a home to power in the event of a power blackout
Installs faster than conventional breaker boxes
Takes up less space in the home than solar, storage and charging devices
More Smart home news from CE Pro: TechTalk: How Google Nest is Getting Integrators Involved in 'Connected Home' Sales
Product Info:
Product Name:
Smart Electrical Panel
Manufacturer:
Span