Sony Pro VPL-FHZ85 and VPL-FHZ80 3LCD Laser Projectors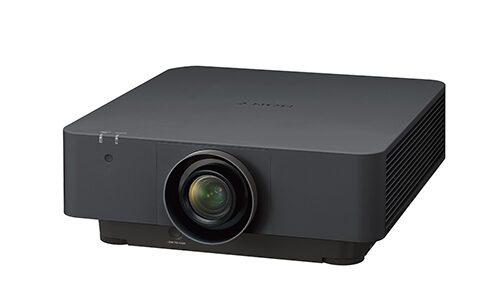 Providing integrators with a choice of laser-based, high-brightness laser projector solutions, Sony Pro has introduced the VPL-FHZ85 and VPL-FHZ80 3LCD projectors.
Sony Professional states the VPL-FHZ85 produces up to 7,300 lumens (8,000 lumens center), and the VPL-FHZ80 produces up to 6,000 lumens (6,500 lumens center) to provide users detailed images in room environments that include ambient light such as boardrooms, houses of worship and e-sports facilities.
Both projectors incorporate the company's Reality Creation real-time signal processing, mapping and analysis technology to support the products' ability to produce quality images.
Sony Professional also states the VPL-FHZ85 and VPL-FHZ80 projectors are compatible with 4K at 60Hz video content, and the projectors' Intelligent Settings provide optimization options based on the room environment in which the projectors reside. Some of the settings the projectors provide include Bright View, which enables colors to maintain their contrast in brightly lit rooms, and the products' Ambiance option automatically measures a room's brightness using a light sensor to help calibrate the Bright View, as well as color gain and the Reality Creation controls.
The company adds the VPL-FHZ85 and VPL-FHZ80 projectors blend-in design enables the products to employ a range of lenses to support vertical lens shift at 70%.
Moreover the projectors offer a USB power supply for the support of wireless presentations, auto power on capabilities, auto input selection, and a data cloning feature.
More news from Sony Professional: MLB's Field of Dreams Game Shot with 4K Sony Equipment
Product Info:
Product Name:
VPL-FHZ85 and VPL-FHZ80 projectors