Bowers & Wilkins
PX7 Carbon Edition Headphones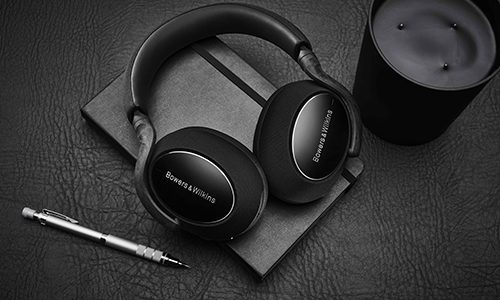 One of the first loudspeaker companies to enter the headphone market about a decade ago was Bowers & Wilkins. Marking it entry into the headphone category 10 years ago the company has introduced its PX7 Carbon Edition Headphones.
Bowers & Wilkins says its new adaptive noise-cancelling, over-the-ear headphones are engineered to deliver high levels of audio performance and comfort.
The famous audio company says the PX7 Carbon Edition offer the same specifications as its existing PX7 model, including its True Sound technology and 43.6mm drivers. Bowers & Wilkins points out that its new headphones enable the wireless transfer of 24-bit/48kHz audio via Bluetooth aptX adaptive technology.
Bowers & Wilkins points out that its Carbon Edition PX7s also incorporate carbon-reinforced carbon fiber polymers for its headband and ear cup supportive arms.
Other features built into the headphones include proximity sensors that are built into both ear cups that automatically pauses the music when either ear cup is lifted. The audio will resume once the ear cup is placed on the user's ear.
Additionally, the headphones deliver up to 30 hours of wireless usage from a single battery charge. A 15-minute quick charge will enable five hours of usage.
More news from Bowers & Wilkins: Bowers & Wilkins Bolsters 700 Series with Signature Speakers
Product Info:
Product Name:
PX7 Carbon Edition
Manufacturer:
Bowers & Wilkins
MSRP:
$399.99