Savant
Pro Remote X2 Smart Home Remote Control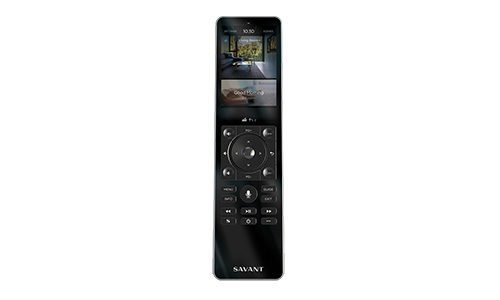 Savant has announced its latest interface control product: the Pro Remote X2 smart home remote control.
The Cape Cod-based smart home equipment company explains that its latest remote offers homeowners advanced control capabilities that include Services and Scenes, Entertainment, Lighting, Climate, Shades and other residential sub-system options.
Savant emphasizes the Pro Remote X2 is customizable to meet specific homeowner needs that include voice control options via Apple Siri.
According to the company, professional integrators can program the X2 Smart Remote with icons that provide easy access to functions such as Favorite Services, Favorite Channels and Savant Scenes.
Other features incorporated into the remote include quick access to the Savant Home App for Apple TV.
Savant adds the Pro Remote X2 utilizes an all-aluminum chassis, with easy-to-read backlit buttons, and a 3.1-inch high resolution glass touchscreen.
In addition, the remote is available in a choice of rose gold and jet black.
More news from Savant: Savant First to Integrate with Ring X; Expands Netgear Partnership
Product Info:
Product Name:
Pro Remote X2
Manufacturer:
Savant