Meridian Audio
210 Streamer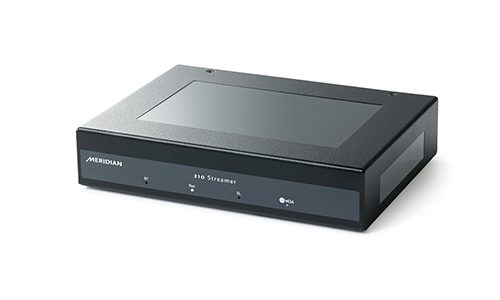 The newly reintroduced Meridian 210 Streamer provides integrators and homeowners with a versatile, high-performance multiroom audio solution.
Meridian Audio says its new 210 Streamer serves homeowners as a high-performance audio source that facilitates the ability to listen to streaming services from smart devices.
The 210 Streamer incorporates Ethernet and dual-band Wi-Fi connectivity options, and Bluetooth wireless capabilities.
Other features the 210 Streamer offers include Spotify Connect and UPnP, and Meridian points out the product is also a Roon Ready device.
Meridian Audio also points out its newest product supports Master Quality Authenticated (MQA) encoded music, and it comes with a digital aux output to allow integrators to connect the unit to a third-party DAC.
In addition, some of the other options the product provides includes the synchronization of volume controls of Bluetooth devices; it provides a compact 1U footprint to facilitate rack installations, and Meridian states it also supports the unit with its Control App for iOS and Android.
Related content: Q&A: Ryan Donaher, VP, Meridian Audio
Product Info:
Product Name:
210 Streamer
Manufacturer:
Meridian Audio