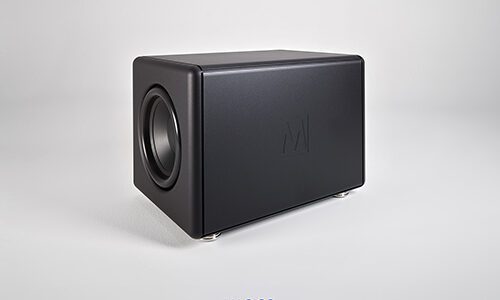 Magico, a manufacturer of high-performance loudspeakers, has announced its new TITAN 15 powered subwoofer.
The Haywood, Calif.-based consumer audio company says the new subwoofer will be available in the first quarter of 2022, and according to Magico, the subwoofer is designed to, "reproduce low frequency sounds with realistic force and energy."
Internally, Magico explains, the TITAN 15 powered subwoofer employs a dual-opposed, force cancelling driver array, and the woofers and electronics are housed in a sealed aluminum enclosure.
The newly developed 15-inch woofers are engineered to produce output levels as high as 136dB, while minimizing distortion levels at frequencies as low as 20Hz. Magico points out the woofers feature stiff aluminum cones, along with 4-inch high-temperature voice coils that are attached 10-inch dual progressive spiders that enable 1.6-inches of linear travel in each direction.
Magico states the enclosures follow the QSUB design platform, as well as internal bracing, and internal damping materials.
Other features Magico built into the TITAN 15 powered subwoofer include a pair of 3,200-watt Class D amplifiers that are controlled by an electronic crossover and DSP control center that was designed by the company to enable integrators to match the subwoofer's performance to a range of loudspeakers and room environments.
Additionally, the TITAN 15 provides a choice of three inputs, three presets, auto signal detection, auto shutdown, clipping sensor and thermal protection.
More news from Magico: Magico M9 Loudspeakers
Product Info:
Product Name:
TITAN 15 Powered Subwoofer
MSRP:
$32,000