Lenovo G27e-20 and G24e-20 Gaming Monitors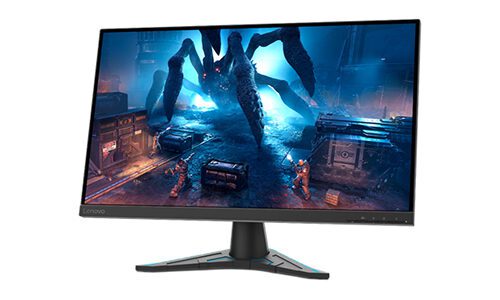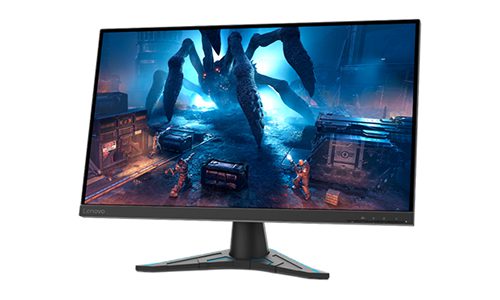 Lenovo, a popular manufacturer of computing products and other electronics has announced several new monitors, including its G27e-20 gaming monitor.
The new gaming monitor, along with Lenovo's G24e-20 display meets the needs of teenagers, college students, gamers and business professionals that need PC displays at reasonable prices. Lenovo says the G27e-20 gaming monitor incorporates AMD FreeSync technologies that help the monitor to produce fluid, "tear-free" images with low latency.
According to Lenovo, both the G27e-20 and G24e-20 gaming monitors are capable of achieving 1ms Moving Picture Response Time (MPRT) for blur reduction to help images look clearer and sharper. The company goes on to say the new gaming monitors deliver 100Hz refresh rates with up to 120Hz overclock to help eliminate image streaking and ghosting.
The G27e-20 and G24e gaming monitors are also specified to produce up to 300 nits of brightness, and 95% sRGB for increased color accuracy.
Other features the new Lenovo gaming monitors offer users include HD resolutions (1920 x1080), and the products employ liquid crystals that tilt when lit to control colors and contrast shifts when viewing the monitors from various angles.
In addition, the G27e-20 and G24e come with Lenovo's Artery software that provides users with simple interfaces to control a number of display options, and Evesafe certification that help protect users' eyesight by minimizing blue light to reduce eye strain.
More gaming news from CE Pro: CE Pro Podcast #72: How HDMI 2.1 Helps Dealers Deliver State-of-the-Art Gaming Systems
Product Info:
Product Name:
ThinkVision P27u-20