Grimani Systems Rixos-L Active DSP Loudspeaker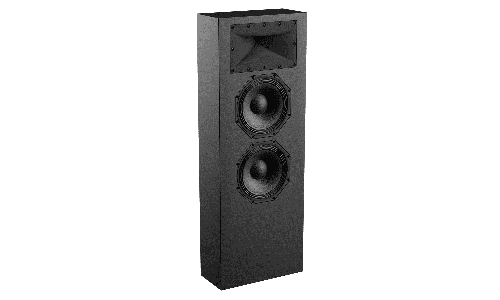 Announcing the new flagship product for its Rixos line of products, Grimani Systems has introduced tis Rixos-L active DSP ultra-shallow loudspeaker.
Grimani Systems says that its latest loudspeaker can be used as an LCR product in rooms up to 600-square feet, and as a surround speaker in rooms up to 1,200-square feet. The speaker integrates into home environments as an in-wall or as an on-wall solution, and through its proprietary wide-dispersion CSA wave guide the Rixos-L active DSP loudspeaker is capable of producing dynamic sound pressure levels (SPLs) and wide dispersion patterns.
The company explains that it engineered the Rixos-L active DSP loudspeaker for applications that include surround sound and immersive audio, and interior spaces such as home theater and media rooms.
Grimani Systems' new speaker employs active tri-amplification with integrated signal processing and room correction equalization (EQ) capabilities. The Rixos-L active loudspeaker also provides professional integrators speaker diagnostics and 24/7 monitoring options via IP networking technologies.
Internally the speaker houses a pair of 8-inch woofers and a 1-inch annular driver that resides in the CSA wave guide. The speaker also utilizes a 2.5-way crossover design, and a companion rack-mounted 600-watt amplifier.
The shallow-mount Rixos-L active DSP loudspeaker measures 36-inches high by 13-inches wide by 6-inches deep.
More news from CE Pro: CE Pro Podcast #75: Conferencing Provider Konftel Discusses Impact of Climate Neutral Commitment
Product Info:
Product Name:
Rixos-L active DSP loudspeaker
MSRP:
$8,200