Sony Professional
FW-100BZ40J and FW-32BZ30J Displays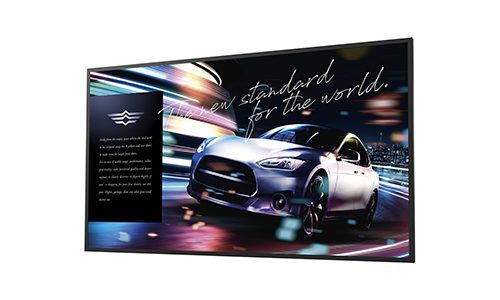 Providing professional integrators with a choice of two new display solutions, Sony Pro has announced its FW-100BZ40J and FW-32BZ30J displays.
Sony Pro says that its latest displays can be used in environments that range from corporate buildings and schools, to hotels and retail establishments.
According to the company, the new displays incorporate the same processors used in its consumer division's BRAVIA televisions, and the products also produce 4K resolutions.
Explaining the FW-100BZ40J in greater detail, Sony Pro states that through the XR Processor, the display employs cognitive intelligence to cross analyze a number of picture elements. Sony Pro also says the FW-100BZ40J is also capable of producing brightness levels as high as 600 nits.
The displays' System on a Chip (SoC) platform and Android TV operating system are designed to help applications run efficiently.
Sony Pro also emphasizes the displays also incorporate unified B2B platforms to help integrators install the products with the same interface.
Other features include support for 5GHz Wi-Fi and built-in "soft AP" for the direct connection of wireless devices to the displays.
Additionally, the FW-100BZ40J and FW-32BZ30J displays offer a Pro Mode mode option to set up specific controls and display behavior, and the products offer Chromecast, Apple AirPlay 2, and IP control capabilities for integration into third-party control systems.
More news from Sony Pro: Netflix's L.A. Screening Room Features Sony Crystal LED and Robust Meyer Sound Audio System
Product Info:
Product Name:
FW-100BZ40J and FW-32BZ30J
Manufacturer:
Sony Professional