Cinema Design Group International
Filigree Line of Acoustic Art Panels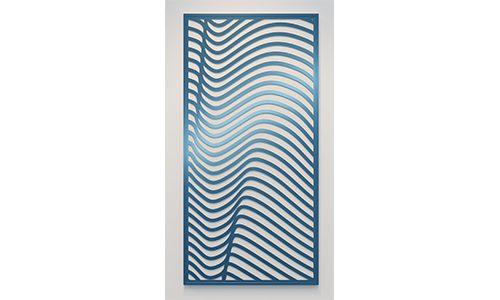 Combining art and functional acoustical theory, Cinema Design Group International (CDGI) has introduced its Filigree line of acoustical panels.
CDGI says that its new acoustical panels provide integrators and designers with a choice of solutions that address the acoustical needs of a room without sacrificing style.
According to CDGI, the Filigree panel begins as a standard size 2-foot wide x 4-foot tall x 1 11/16-inch deep product. Using a process that includes a fiberglass and MDF combination frame, the Made-in-the-U.S.A. panels features a plant-based glue to bond the fiberglass fibers together to enable the fiberglass material to comply to Class A fire rating standards.
Cut with an LDF frame instead of a cut edge the panels are designed to hold their form for years, and the panels can be assembled as absorptive, diffusive or reflective solutions.
CDGI says the Filigree series of panels are also available in a choice of sizes that include custom.
In addition, the Filigree series of acoustic panels are available in a choice of more than 13,000 color combinations to help the products blend into a variety of home environments.
More news from CE Pro: 2021 CE Pro State of the Industry Report
Product Info:
Product Name:
Filigree Acoustical Panels
Manufacturer:
Cinema Design Group International