Epos Audio
Expand Vision Series of Collaboration Products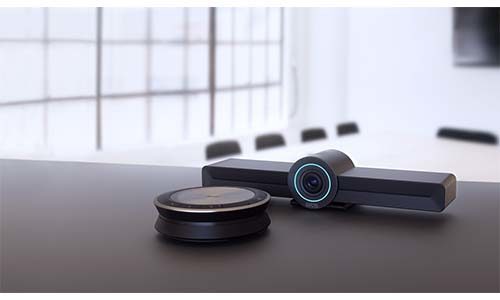 Adding to its selection of collaboration products, EPOS Audio has announced its Expand Vision Series of products.
Among the new products within its Expand Vision Series is the 3T, which is a video bar that is certified for Microsoft Teams Rooms on Android (MTRoA).
EPOS Audio says the Expand Vision 3T Video Bar is designed for small room environments with up to seven participants. The company describes the collaboration solution as a "sleek and sophisticated device" that includes features such as an integrated 4K camera, along with a Sony sensor, and a beam forming microphone array.
A big design point of the Expand Vision 3T Video Bar is its ability to blend into a range of work environments. Regardless of whether someone is at home or in the office, the collaboration product's intelligent picture framing, voice tracking and noise cancellation technology help users get the most from their collaboration sessions.
Looking specifically at hybrid workplace, EPOS Audio points out that hybrid workers can easily setup the video bar without having to use a PC. The Video Bar features a one-touch setup option, and to further support its ease of use, the Expand Vision 3T provides automatic software updates.
More news from EPOS Audio: Hands On: EPOS Adapt 660 Headphones Gets People Talking
Product Info:
Product Name:
Expand Vision Series
Manufacturer:
Epos Audio