Bowers & Wilkins
Formation Flex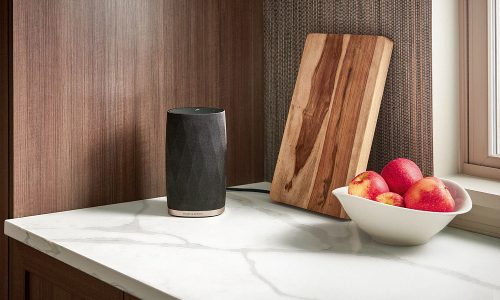 The newly announced Bowers & Wilkins Formation Flex is engineered to provide a high level of sound from a small footprint loudspeaker.
Bowers & Wilkins says the Formation Flex utilizes the same tweeter technologies found in its 600 series of products.
The Flex can be used as a stand alone speaker or integrators can set up the Formation Flex up in stereo pairs. Bowers & Wilkins also notes the speaker can be used as part of a Formation-based surround sound system to provide homeowners a system that delivers music and AV content.
Bowers & Wilkins also points out the wireless Formation system incorporates mesh networking technologies to maintain reliable connectivity.
Leveraging the Formation system's mesh network, the Formation Flex is capable of streaming 24-bit/96kHz high-resolution audio.
The company adds that integrators will be able to install Formation speakers easily through its easy setup process.
Product Info:
Manufacturer:
Bowers & Wilkins