Access Networks
Branded Switches Powered by Ruckus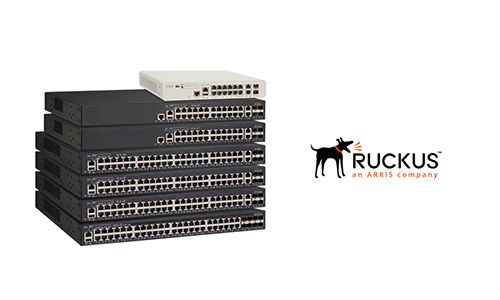 Access Networks has introduced its own line of network switches, which the company showed during CEDIA Expo 2019.
The company's new powered by Ruckus switches represent Access Networks' growing relationship with Ruckus. Access Networks says the network switches were specifically developed for the residential custom installation industry through a range of features that deliver enterprise-grade performance.
"In the broader IT market, there's a lot of price pressure. IT companies really work differently than we do in this industry," explains Access Networks CSO Bryce Nordstrand.
"IT companies make a little bit of money on the product but then they sell services, and we as an industry have been backwards from that for a long time, right – we sell product and make our money there, but then we really don't want to go back to the client's house. … We're starting to change that model and the industry is evolving, based on network more than anything so that we need to provide a service plan for clients," he continues.
"But we still want to protect the integrator from the price pressures of the IT market. So the rebranding is all about that."
For starters, the company has seven new Access Networks switch models powered by Ruckus, due to ship in Q4. Models include a 12-port compact, two 24-port PoE (power over Ethernet) and non-PoE, and four 48-port versions.
Access Networks Branded Switches Supported by Wireless Access Point
In addition to the introduction of its Access Networks Branded Switches Powered by Ruckus, the Southern California-based networking company also announced its A320 access point (AP) at CEDIA Expo 2019.
The A320 is shipping, and Access Networks says the new AP provides reliable 802.11ac Wave 2 wireless connectivity "at an affordable price."
Access Networks points out the AP features BeamFlex Adaptive Antenna technologies, and it is available in Standard and Unleashed versions.
Related: TechTalk: How Google Nest is Getting Integrators Involved in 'Connected Home' Sales
Product Info:
Manufacturer:
Access Networks