Access Networks
ARCC Cloud-based Wireless Controller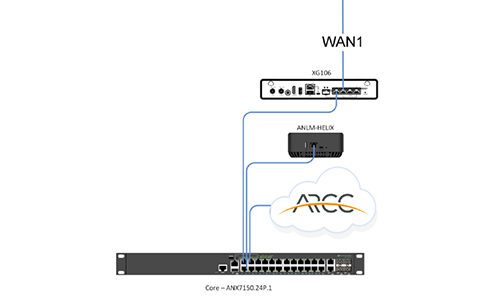 The Los Angeles-based networking company Access Networks has bolstered its product line with the introduction of its cloud-based ARCC Wireless Controller and Management Platform.
Access Networks says that its latest product is built on a Ruckus architecture and it is a solution that provides integrators with a high level of simplicity once it is installed.
According to the company, the ARCC is a customizable solution that integrators can deploy to meet specific customer needs.
Access Networks also points out that its new cloud-based wireless controller and management platform provides integrators with recurring revenue opportunities through its remote management capabilities.
The company explains that through the introduction of the ARCC Cloud-based Wireless Controller and Management Platform, it is now providing integrators a choice between cloud-based solutions and its traditional C120 hardware or Unleashed software products.
Access Networks notes ARCC also integrates into any Access Networks-enabled network. The company ships Core managed networks preconfigured based on dealer-supplied network parameters that are specific to the customer.
Once the system's router, access point and switches have been installed, the access points will connect to the Internet and self configure. From there, Access Networks says integrators can use a computer, smart phone or tablet to finish system setup, including security protocols and passwords.
Additionally, the system allows for new feature updates and more through remote uploads to ARCC via the cloud.
More news from Access Networks: CE Pro Podcast #44: Access Networks Addresses Succession, Expansion Plans
Product Info:
Product Name:
ARCC Cloud-based Wireless Controller and Management Platform
Manufacturer:
Access Networks