CE Pro Podcast #9: Is It Time to Revisit the Aging-in-Place Market?
Coronavirus exposes health risks of assisted living facilities and nursing homes. Aging-in-place market is potential new market for integrators.
Listen to this podcast using the embedded player below, or use the link to download (right-click to save) or to listen using your system's media player. On mobile devices simply click the Download this Audio File link below and your devices player will automatically play the file.
Listen to this podcast right now.
Format: • Length: • Filesize: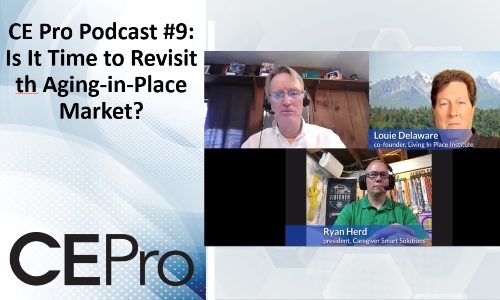 Among the staggering pieces of information that came from the coronavirus pandemic was the high death rate and infection rates in nursing homes and long-term care facilities. According to the Foundation for Research on Equal Opportunity, nationwide 42% of all coronavirus COVID-19 deaths occurred in nursing homes, as of May 22.
State-by-state rates varied widely, but in some cases, the percentage of deaths in nursing homes is shockingly high:
Minnesota – 81%
Ohio – 70%
New Hampshire – 70%
Pennsylvania – 69%
North Carolina – 63%
For custom integrators, the virus brings back the potential for offering aging-in-place systems, an adjunct to the growing wellness phenomenon. For many years, these systems have been sold based on the cost-saving benefits. The average nursing home in the U.S. costs $6,000 to $7,000 per month. But now, the sales process has taken a new turn in that integrators can discuss the potential health safety benefits to aging-in-place versus a long-tern care facility.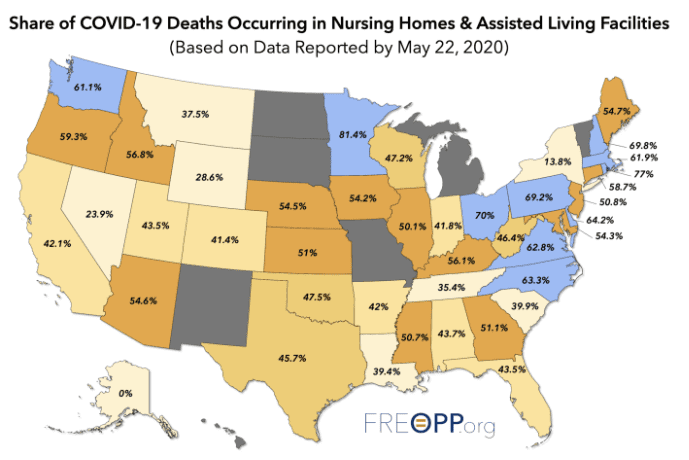 It is possible that integrators can actually ask caregivers to remove their loved ones who might already be living in a facility and move them back into a home environment, using technology to help keep them safe. Of course, patients in nursing homes right now during the pandemic are not able to leave the facilities, but once the lockdowns abate, the potential is there.
"Opportunities have been opened up. The future is going to be different. Exactly what that will look like? I don't know, but we can say for sure the opportunity to use technology for aging-in-place is going to be huge," says Ryan Herd of Caregiver Smart Solutions. Herd is a longtime CEDIA integrator who saw the opportunity several years ago and created a packaged technology solution for the market. "We already know there are 50 million Americans over the age of 65 and in less than 20 years that number will be 120 million Americans."
Herd says integrators have always focused on how to sell products from a lifestyle basis. "Now we are having conversations about how to give your loved one safety and security," he says.
Louie Delaware of the Living in Place Institute adds, "You don't want to necessarily come to a client and say, 'Someone of your age may need this someday." You will have the door slammed in your face."
Delaware recommends integrators talk to clients about challenges that might be faced by any of their friends or family who come to their home. the Living in Place Institute offers a certification program for integrators to become experts in the area.
Check out this latest CE Pro Podcast to hear Delaware and Herd discuss this market opportunity.