After 20 years of working to build smart home company Vivint (NYSE: VVNT) into the business it is today, Todd Pedersen has decided to step down as chief executive officer of Vivint Smart Home, effective once the board of directors of the company appoints his successor. Pedersen will remain a member of the board of directors.
"I have decided that after 20 years of building a successful company, it is time for me to pursue my other entrepreneurial goals and devote myself to those investments and businesses," says Pedersen.
"I am proud of the company's achievements since Vivint's founding and remain excited about the performance and outlook as a premier smart home service provider. I believe the company is well positioned for success and I look forward to continuing to contribute to the company's growth as a member of the board."
Pedersen founded Vivint in 1999, and it has become one of the largest residential security and smart home technology companies in North America. Vivint is the No. 2 company on the 2021 CE Pro 100 list, reporting smart home revenues of $1.26 billion in 2020 based on 338,626 installations. The company employs 10,000 people.
Pedersen has been named an Ernst and Young Entrepreneur of the Year, Utah's Entrepreneur of the Year by Mountain West Capital Network, and was inducted into the David Eccles School of Business Hall of Fame.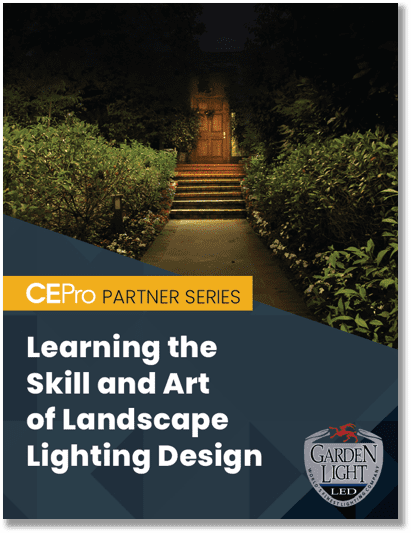 Experts recommend landscape lighting design as an entry point for integrators into the revenue opportunity of home lighting. Check out our new resource for tips and best practices. Download "
Learning the Skill and Art of Landscape Lighting Design
" today!.
"We thank Todd for his years of dedicated leadership, which have helped Vivint grow from a small security systems company into an integrated smart home provider with strong operations, a resilient business plan and an attractive financial model. We are pleased that he will remain on as CEO until the board has identified a new leader," says David F. D'Alessandro, Vivint's chairman of the board of directors.
The company's board of directors has commenced a deliberate and thoughtful search process to identify a candidate who has the right experience to lead the company into its next phase of growth.