As retailers and integrators both begin their preparations for the holiday season, Sonos has decided to raise the prices of several of its most popular wireless speakers, including its recently released Sonos Roam. While Sonos has not directly commented on the reason for the price increase, multiple tech publications have speculated the move may be a way to preserve the company's bottom line and combat supply chain issues and chip shortages. 
In an exclusive discussion with The Verge, the company mentioned it is "always assessing market dynamics — including demand, supply chain, component costs, and the competitive landscape," which has led some to believe the decision is related to the economic impact of the COVID-19 pandemic.
In a recent earnings call, the company mentioned speaker sales have thrived during Q3 2021, stating, "Sonos speaker revenue was up 58% year-over-year led by the introduction of Roam and the continued success of ARC and Sub." In addition, the company said its product revenue increased 13% in Q3 even while combating product and material scarcity.
Not every product will be seeing a large jump in price, as some products like the Sonos Roam are seeing increases of just $10. Other products receiving only small price increases include the Sonos One and Sonos One SL ($20 increase), while others are not seeing pricing changes whatsoever like the Sonos Move and Sonos Port. 
Either way, consumers and integrators should be aware that the price increase is slated to take place on Monday, September 12th, meaning all current orders will be processed under the previous price.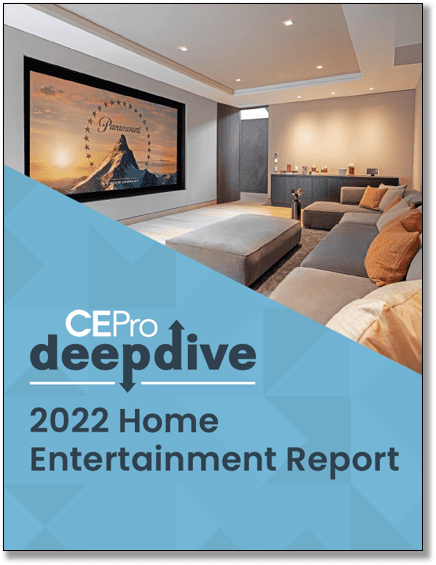 The home entertainment category is especially susceptible to the supply chain crisis because there are so many individual components required. Despite that ongoing problem, the once-forgotten "home theater" category continued its strong comeback in 2021 likely driven by the ongoing house-bound public due to the COVID-19 pandemic.
Download your copy today!
Here's a quick rundown of each of the pricing changes Sonos will enact starting on the 12th:
Sonos Arc
Current Price: $799
New Price: $899
Sonos Amp
Current Price: $649
New Price: $699
Sonos Five
Current Price: $499
New Price: $549
Sonos One
Current Price: $199
New Price: $219
Sonos One SL
Current Price: $179
New Price: $199
Sonos Roam
Current Price: $169
New Price: $179
Sonos Sub
Current Price: $699
New Price: $749