Savant Introduces Low-Voltage DMX Controller and LED Lighting Strips
Savant's new low-voltage DMX controller and architectural lighting strips use the company's TrueImage software to give users full control over a WRGB color wheel and a tunable white temperature selection.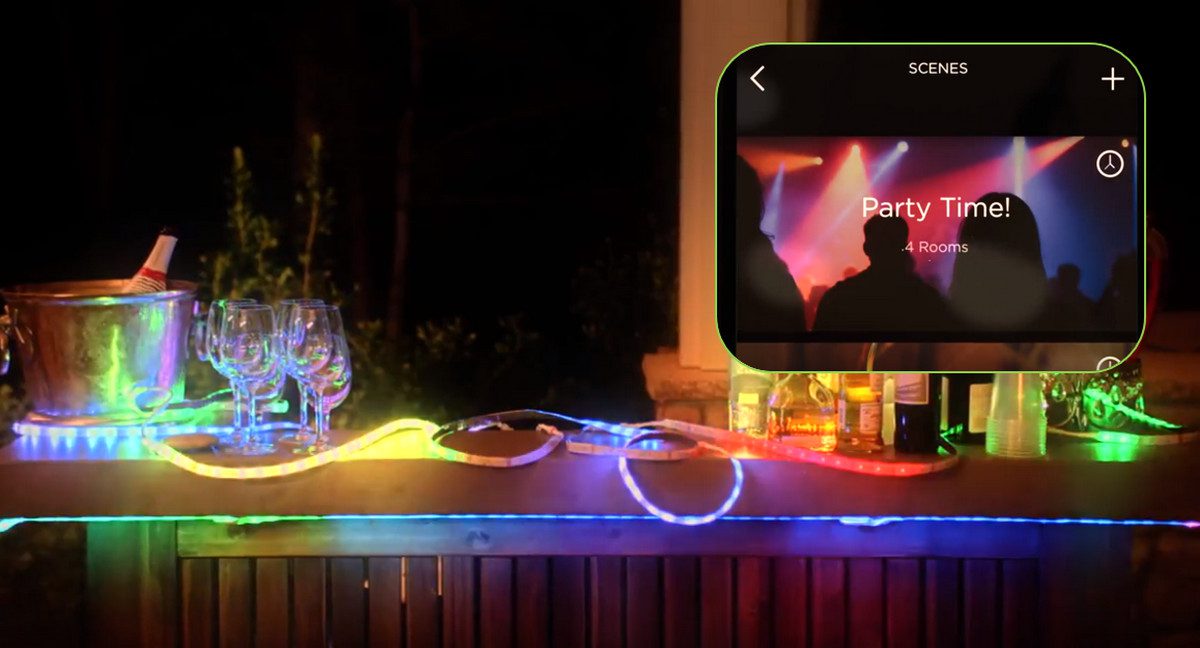 Savant, a smart home technology company, has introduced an array of new professional integrator-quality architectural light strips, giving installers new solutions that are compatible with Savant's TrueImage lighting user experience.
In addition to providing on/off/dim control of lighting simply by touching an image of a fixture in any room, Savant says TrueImage now provides users with an intuitive WRGB color wheel and precision tunable white temperature selection all from the Savant Pro App for iOS or Android devices.
"Savant continues to focus on innovative product solutions that exceed the capabilities of what is currently available on the market," says Savant CEO Robert Madonna.
"The new LED lighting strip product line, representing a valuable opportunity for integration specialists, brings the color selecting simplicity of TrueImage and Savant Scenes to more areas of the home than ever before."
Engineered for Integrators
The company's lineup of LED light strips includes a number of indirect lighting options that integrators can utilize for cove lighting, behind flat panel TVs, inside cabinets and more.
A tunable white LED strip allows for color temperature adjustments, changing automatically in concert with Circadian Rhythm throughout the day or manually by the homeowner as needed.
Also offered is a WRGB light strip that provides all the features found on the tunable white model plus the option to select from millions of color choices as well.
The Savant Pro app provides for exact WRGB color value settings, making it a great option for interior designers who want precise control over accent lighting and also want the homeowner to have access to lighting control through Savant Scenes.
Both the Tunable White and WRGB strips are available in outdoor versions as well, and kits with drivers and power supplies are available in 16-foot and 32-foot strip lengths.
Related: Savant and USAI Lighting Team Up to Bring Easy Control to Color-Changing Light Fixtures
In addition, an RGB Neon version is available, allowing for direct viewing accents similar to neon signs where each individual LED is not visible, making the strip appear as a line of solid color.
All Savant LED light strips are field cuttable and kits are available with professional-grade mounting options, plus various couplers and jumpers to allow integrators to custom fit the strips anywhere that the lighting designer or client desires.
New controller offerings from Savant include a low-voltage DMX controller that allows up to 32 strips to be wired to a single controller.
New Savant professional-grade lighting strips are available now with full kits starting as low as $300 MSRP.