With the departure of Vin Bruno as CEDIA CEO, the industry trade association for home-technology integrators has the opportunity to reinvent itself … or get back to its roots … or something in between.
So CE Pro posed the question: Who should be the next CEDIA CEO?
We've had a lot of responses, both in the comments for that blog, as well as on social media. Many say they want someone disruptive like Jeremy Burkhardt; others want someone from the homebuilder community; CEDIA co-founders and former integrators come up a lot; so does the cry for an experienced association manager, no matter the industry. And then there are some who declare, "Back to basics! Rediscover our roots."
"That's the last thing needed. Going back will further alienate our industry."
And others: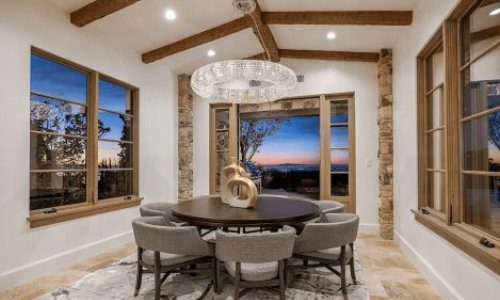 As a custom integrator, lighting is in demand. Effective communication, education and showcasing the value proposition of LED light fixtures in conjunction with integrative control systems are the keys to overcoming challenges and closing sales in this specialized market. Join us as we discuss the future of digital lighting and control with David Warfel from Light Can Help You and Patrick Laidlaw and Mark Moody from AiSPIRE.
Register Now! 
A big chunk of commenters — including those who have written or spoken to me privately — think we need to embrace the new smart-home landscape that now includes for the first time ever the giant brands epitomized by GAFA — Google, Amazon, Facebook, Apple.
Richard Stoerger, a CEDIA founding member and long-time principal of high-end audio brands like ADA, suggests the people being "alienated" are the ones who formed the association back in 1989. At that time, they banned together to support a nascent market of high-performance custom-installed home technologies. As we move towards mass adoption of integrated home technologies, the core mission of CEDIA — serving the luxury market and the pros who serve that market — has been overshadowed, Stoerger argues.
Where are these integrators to go? Back to a CEDIA that caters to them, according to Stoerger. Here's his take. – Julie Jacobson
---
Richard Stoerger, CEO, Audio Design Associates
The question we all must ask ourselves is: "What is CEDIA"?
To say we do A/V, lighting, shades/blinds, and their integration that can also include security and HVAC is simply not enough. The fact is that all of the aforementioned can be done with moderate success (by CEDIA standards) with off-the-shelf solutions that don't really float the boat of the typical CEDIA member. This is not to say that the CEDIA concept of the custom installation professional is at risk, but simply that the market has expanded well beyond the boundaries of what was once considered our turf.
And frankly, I believe that is a very good thing as I have always maintained that a rising tide raises all ships. So what will differentiate what a CEDIA operation does from what a DIY or DIY/hand-holder can do?
Here I continuously loop back to the my perception that what sets a core CEDIA member apart from the rest of this growing industry is the fact that we provide "luxury" solutions.
From the earliest days of CEDIA, that is who we were, who we have been and, moving forward, who we are.
At our very best, we provide services and products that elevate the DIY experience and I do not see the need to change that dynamic. Might these concepts represent a smaller association or narrow the field of view of who our members are? Perhaps. But personally, I do not view this as a bad thing. Instead, I see this differentiation as an essential element of what a CEDIA member, CEDIA project, and CEDIA solution is all about.
While others have offered up successors who come from the design, architectural or building community, I suggest we perhaps seek someone with a deep understanding of what the luxury goods arena is all about. Yes, this could very well include one of our own, but it also might include someone from a related luxury field. In my eyes, selling luxury is our number one priority.
Unlike Mass Market, Luxury is Timeless
To me, luxury is timeless. What was luxurious in the 1980's, 1990's or 2000's is most certainly different from a technology standpoint than what luxury is today. But the lifestyle value is not. What was hot then, is still hot now and none of this has anything to do with actual technology.
"I hope that the next CEO will … embody our earliest and most valuable vision, that of providing luxury solutions."
— Richard Stoerger, ADA
CEDIA founding member
Luxury is the customer, and our solutions are simply a current-day answer to that need or want.
Understanding this need and this customer matters more to me than anything else I can think of. For example, while others may view the earliest CEDIA Expos as technology shows, I view them as luxury goods exhibits.
We weren't looking to homogenize technology back then; instead, we were looking to push the envelope for those that had the wherewithal to create works of technology art that would permit them to enjoy a lifestyle that was unique, while providing simplification to serious technology barriers.
For those of us that maintain a respect of this art form, I suggest that perhaps it is time for CEDIA to return to its roots. The world of advanced lighting, A/V, HVAC control, shading, etc., and the integration of these subsystems, is sloping towards the generic.
For example, my 20-year-old son's room is more advanced than my entire home, thanks to Alexa and Philips Hue. Go figure. Yet, even Walter has luxury inclinations: He loves his vinyl, so he has a turntable, receiver and speakers. All hope is not lost.
My son is a perfect example of a one-room DIY automation customer. So are all of the thousands of Sonos customers out there. This trend will only continue to expand.
For us, however, a CEDIA customer and a CEDIA solution require a far different approach. And if I could propose one word that might define that differentiation, that word would still be luxury. That is not to say that there might not be better descriptors. But for the sake of this commentary, I will stick to luxury and hope that you all get it.
So as you might toss out names regarding CEDIA's next CEO, in addition to finding someone capable of management, someone who makes for a great face-forward presence, someone that has as much cross-industry respect as possible, and someone who can be seen as a serious challenger to the other industry and non-industry executives that they will no doubt encounter, I hope that the next CEO will also embody our earliest and most valuable vision, that of providing luxury solutions. To me, the latter element is in fact the most critical characteristic of our next CEO.
---
Richard Stoerger, a founding member of CEDIA, is president and CEO of Audio Design Associates, developer of high-performance audio solutions for the custom installation channel. He joined the company in 1988, and since then has been active in the Consumer Technology Association (Audio Board), as well as CEDIA. For his contributions to the industry, he was named a CEDIA Fellow in 2009.

If you enjoyed this article and want to receive more valuable industry content like this, click here to sign up for our digital newsletters!