The ProSource buying group has extended free access to its ProSource University (PSU) for all members through September. Over 80% of ProSource's members are signed up for and participating in PSU, with nearly 800 active courses and over 25,000 course completions since its launch in May 2020.
PSU's custom-created content provides training for all disciplines within a systems integration company, ranging from apprentice through master technician courses, project management, finance, executive management, operations, HR, sales, and more. And as part of an overall ProSource brand refresh, a new logo for PSU debuts this month.
ProSource University has expanded with specialty content that includes:
Lighting Technology Certification – Level 1
Executive Management Series
Executive Finance Series
Marcus Sheridan – "They Ask, You Answer" Series
Each member is provided with a private microsite and encouraged to add their personalized content that is only accessible to their employees.
"By providing the industry's first platform that offers exclusive ProSource training, a comprehensive repository of vendor trainings, as well as exclusive access to CEDIA educational content, PSU is needed now more than ever to facilitate the expansion of the CI channel," said Dave Workman, President and CEO of ProSource. "Since its launch, PSU has been a valuable asset to those members utilizing the platform to train and develop current and new employees in a singular, cohesive environment."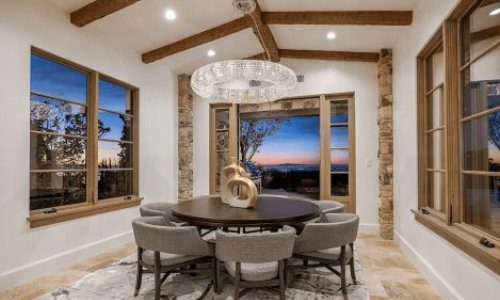 As a custom integrator, lighting is in demand. Effective communication, education and showcasing the value proposition of LED light fixtures in conjunction with integrative control systems are the keys to overcoming challenges and closing sales in this specialized market. Join us as we discuss the future of digital lighting and control with David Warfel from Light Can Help You and Patrick Laidlaw and Mark Moody from AiSPIRE.
Register Now! 
"More than 88% of member-company employees are engaged with PSU's content, and the platform offers robust analytics for companies to self-manage their users," commented Sherry Dantonio, Senior Director of Education and Member Recruitment at ProSource. "New course content is being created on a monthly basis, utilizing gamification in order to attract and motivate users."
"I can't believe no one else has created a platform like this before," said Stephanie Ruiz, Business Development Manager for First Priority Audio in Pompano Beach. Fla. "ProSource University has not only become a part of our on-boarding program, but we use it for continuing education and even record our own training and content for convenient reference within our company."
"PSU is a great platform. We are using it to on-board 14 employees at the moment, and more will be joining," said Greg Porthan, Installation Manager at ABT Electronics in Chicago. "The manufacturers' classes have been very beneficial for garnering product knowledge and installer training. During COVID-19, manufacturers have released more videos, and our team has been fully engaged in PSU. ABT is a large dealer, and the platform gave us the ability to modify the classes and training. It can be specifically tailored to your company's individual needs, which is just fantastic."
"A highly motivating training platform for your entire staff — from processes to technical aspects — PSU is excellent, and we have used it for a year and a half," said Matt Walin, CEO, Brilliant AV in Costa Mesa, Calif. "In addition, the program allows you to create what you need for your specific company. For example, I needed a security specialist, so I took a couple of people and just focused them on security. Other new guys were focused on audio and video integration, so they were focused on the CEDIA fundamentals. We are now rolling it out to our growing group of sales reps as well. PSU is that good."
"Thanks to PSU, we finally have an organized way to keep new hires engaged during the on-boarding process," said Shane Horner, Owner of Horner Networks in Mentor, Ohio. "This has increased morale and made new employees more productive right out of the gate. It has also allowed us to establish a roadmap for career progression, which has helped with employee retention. All of this has enabled us to provide a better solution and level of service to our clients, which ultimately helps our bottom line." "PSU is so valuable! There are so many things in here that we have been beating our heads for years trying to figure out, and it is all right there," said Jason Zuniga, President of Austin Home Systems.
If you enjoyed this article and want to receive more valuable industry content like this, click here to sign up for our digital newsletters!