One Firefly Launches Mercury Pro Website Solution for Tech Pros
One Firefly's latest product Mercury Pro can help integrators differentiate their website from more cookie-cutter solutions with customizable website themes, SEO configuration, and access to One Firefly's library of photos and videos.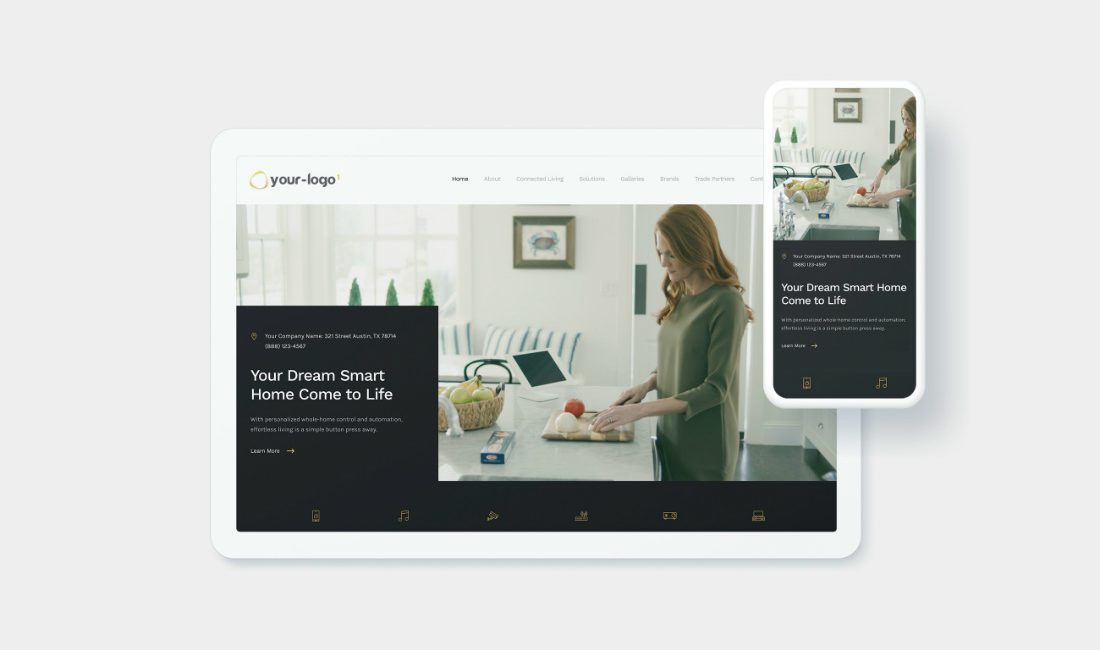 Photos & Slideshow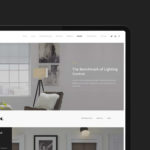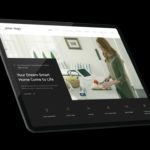 ---
One Firefly, a digital marketing agency specializing in the custom electronics industry, recently announced the launch of their latest website product: Mercury Pro. This web solution is a premium step-up product from the agency's existing Mercury Collection websites initially launched in 2014.
Mercury Pro features a wide array of customizable website theme options; carefully crafted, industry-focused copy designed to speak to specific buyer personas; compulsory SEO configuration; and access to One Firefly's exclusive library of photos and videos.
With Mercury Pro, One Firefly aims to help custom electronics professionals present their brand message to the world through mobile-first web design that features luxury lifestyle video, imagery and messaging.
"Designing, building and launching Mercury Pro has been a 12-month adventure and we are excited to bring another best in class web solution to our industry," says One Firefly in a press release.
"We look forward to engaging with web clients both past and new who are inspired by our approach and embrace utilizing cutting edge web technology to enhance their online presence."
Integrators Attest to Mercury Pro's Value
According to One Firefly, Mercury Pro features a modular design that allows for significant levels of customization while maintaining production efficiency and enabling the company to deliver customized websites much faster than typical web development firms.
The homepage design options allow for a large number of homepage configurations, and is presented so every customer appears unique in their marketplace.
Video-centric design means that every page is capable of showcasing beautiful, full-width video, supplied by the client or by One Firefly's library of luxury-focused lifestyle photos and videos. In addition, Mercury Pro includes advancement includes video compression optimized per viewing device and lightweight code resulting in fast load times and improved user experience.
Read Next: One Firefly Launches Review Champ, Review Management for Tech Professionals
Mercury Pro content includes an expanded library of pages focused on trade-partners, manufacturers and luxury living. More than 35,000 words of original customer-focused copy coupled with a personalized local SEO configuration results in powerful online search performance at site inception.
So far, integrators have been very impressed with Mercury Pro. Rocky Snider of Beyond Hifi says, "Mercury Pro's video-centric design combined with the new Lifestyle Media content made the decision to upgrade a no brainer."
"Mercury Pro is a game-changer for our business. For years we struggled to create a unique and elegant marketing image that would inspire our clients. Mercury Pro not only exceeded our expectation but it inspired our team to strive for an even higher level of service excellence by giving us confidence and pride in our brand," comments Matt Cwiokowski, co-founder of Avidia, Inc.
---