NSCA executive director Chuck Wilson said he's fielded "hundreds of questions" since the coronavirus outbreak took hold in the U.S. in the last week or so, talking to association members about the best way to ensure they're displaying leadership in a crisis situation.
"The number one rule in business is stay in business," Wilson said. "In times of crisis, that's more true than ever. This is about the type of leader you are and the type of leader you can become."
He offered participants on an NSCA webinar on recurring revenue some tips to get through what could be an extended period of business upheaval, noting the timing of the countrywide shutdown as a result of the pandemic shortly after the end of the Business & Leadership Conference ended is striking to him.
Wilson noted that, in his interview with CE Pro sister publication Commercial Integrator for the 2020 State of the Industry report, he talked about how business conditions have been so good lately that many in the industry might not actually remember the struggles they felt during the Great Recession in 2008.
Wilson kicked off his list of tips for NSCA members—and AV industry leaders as a whole—with a push for what he calls "overcommunication."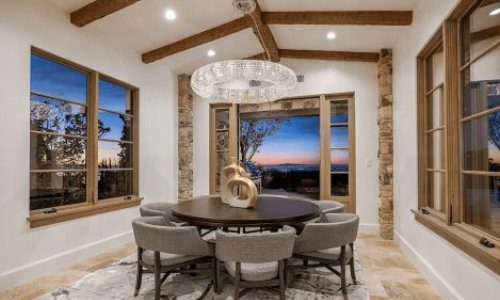 As a custom integrator, lighting is in demand. Effective communication, education and showcasing the value proposition of LED light fixtures in conjunction with integrative control systems are the keys to overcoming challenges and closing sales in this specialized market. Join us as we discuss the future of digital lighting and control with David Warfel from Light Can Help You and Patrick Laidlaw and Mark Moody from AiSPIRE.
Register Now! 
That means daily huddles with your teams, no matter where they are and emails updating the group on the news of the day.
He urges employees to be "adaptable and flexible," noting, "The best way to keep your job is to do your job." It's also important for business leaders to stay connected to clients, including personal phone calls to the company's biggest clients and assurances to all customers that your company will do what it can.
Wilson knows liquidity and cash flow is the biggest concern among business leaders when faced with an extended disruption and says it's important for all executives to clearly define what "non-essential: means to them.
"It's about generating and earning revenue while saving money at the same time," says Wilson. The move by the federal government to reduce interest rates to 0 percent isn't what's driving stock market volatility at this point, he says.
"Don't rush into layoffs right now," says Wilson. "First, you need to understand how the government will handle reimbursement for lost wages." The bond market, he says, is watching to see when the number of coronavirus cases flattens.
More Business Continuity Tips from NSCA's Chuck Wilson
Wilson urged NSCA members to explore their contracts and enact what's called the force majeure clause as applicable. That clause in contracts excuses one of the parties from doing something that's in the pact without concern about penalty because of the inability to do the work.
At this point, integrators should be focusing on rescheduling projects rather than canceling them, says Wilson.
Another key component of business continuity in the face of crisis is finding the small wins, he says.
"Your tone and tenor needs to be very precise and well thought-through," says Wilson.
In addition to avoiding any sort of overreactions, business leaders must talk to their staffs about the most appropriate responses to their clients regarding customer service.
"You have the opportunity to be a hero for your clients," says Wilson.
Businesses will have to adjust their goals and strategies in light of the coronavirus outbreak, he says.
"We're seeing a rapid shutdown of business models so it can be a good time to catch up on the things that drive customer satisfaction when times get back to normal," he says. Wilson advises creating several 12-month projections factoring in reduced expenses to see how that affects your company.
For executives who use or have used personal assets to sustain their businesses, the size of the business determines whether a company qualifies for federal assistance. Some NSCA members are shutting down all project-related work and leading with managed services, says Wilson.
Wilson's final piece of advice is something BLC 2020 attendees heard from Ryan McCarty: lead with kindness and compassion.
"Employees are going to be bringing a lot of angst and worry to their work right now," says Wilson. "We have to be empathetic leaders."
---
This article originally appeared on our sister publication Commercial Integrator's website.
If you enjoyed this article and want to receive more valuable industry content like this, click here to sign up for our digital newsletters!