Seeing is believing, they say. And that's exactly why Nice North America recently redesigned a portion of its Carlsbad, Calif., headquarters as an expansive experience center to showcase an array of products.
When integrators enter the 3,100-square-foot space, they immediately see a large sign that says "Welcome to the Nice World" that depicts the company's locations all around the world. Stepping inside, the area is set up with various working areas aimed to mimic a home. Indeed, "Welcome to a Nice Neighborhood" is emblazoned on one of the walls.
Among the hands-on areas is an automated garage door, automatic gate control, and a 2GIG keypad/touchpanel entry system using built-in IntelliVision face recognition for arming/disarming. The home area also includes video surveillance cameras, a video doorbell and motorized shades — both interior and exterior.
There is also an ELAN-controlled entertainment zone with a big screen TV, lighting and audio setup using SpeakerCraft speakers. Another area of the experience center is dedicated more to commercial products, with a heavy-duty gate operator designed for high-security environments.
The new Experience Center follows up on the company's recent rebranding from Nortek Control to Nice North America. Also, at the recent CEDIA Expo 2022, the company debuted a new handheld Nice HR40 remote, its new Custom Roller Shades Powered by Nice Tubular Motors, Nice DC12-IP Power Manager and Conditioner, Nice SC-IC-3 Small Aperture Speaker, and the new Nice/ELAN 8.8 Core OS & Management Cloud 1.5 Software upgrade.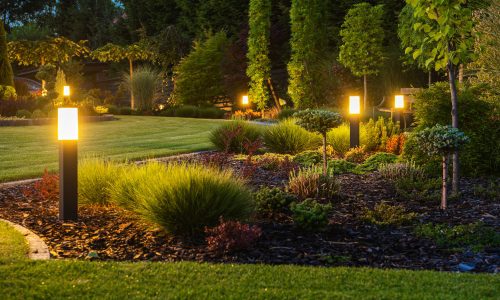 We are thrilled to present a lecture topic that delves into the connection between light and our surroundings, exploring how landscape lighting can transform a space from ordinary to extraordinary. Our keynote speaker, Janet Lennox Moyer, will share her extensive knowledge on the complexities of landscape lighting in design, commissioning, and maintenance and provide participants with the tools to identify good versus bad practices and techniques. Join us for an enlightening session that will unlock the secrets to success in landscape lighting design with one of the industry's most respected experts, Janet Lennox Moyer.
Register Now! 
Nice North America is a division of Nice S.p.A, a global manufacturer based in Italy. As part of its recent rebranding, the company will be gradually transitioning out several brand names to unify under the Nice brand.
If you enjoyed this article and want to receive more valuable industry content like this, click here to sign up for our digital newsletters!