Why Monster's ICO Might Not be Such a Crazy Idea
Yeah, it's strange for Monster to go from cable to currency with its proposed initial coin offering (ICO), but pivots to blockchain and cryptocurrency aren't all that unusual these days, says former home-automation vendor and crypt-developer Jimmy Busby.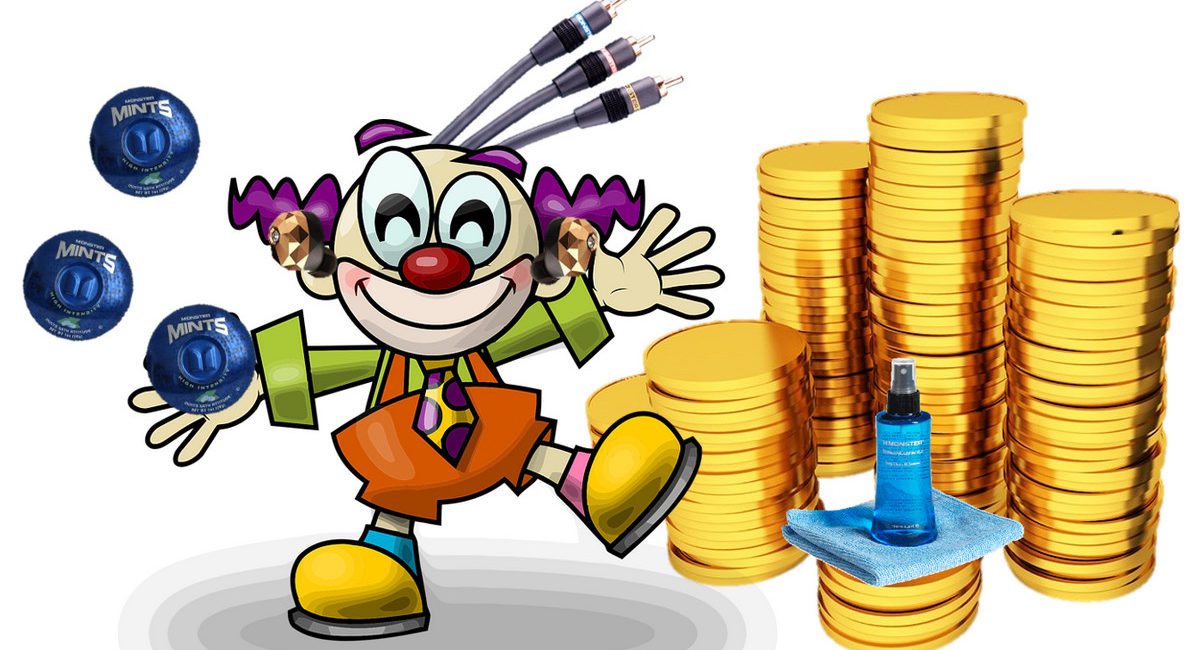 Jimmy Busby is former principal of Centralite, a home automation and lighting controls manufacturer. He and Centralite founder James Busby, currently building businesses in the areas of cryptocurrency and blockchain, responded to the recent news that Monster Products (formerly Monster Cable) would be launching a $300 million initial coin offering (ICO) to fund its existing business and set up a Monster Money (MMNY) network for digital transactions. The Busbys note that the concept, while possibly a last-ditch effort for Monster's survival, is not an altogether crazy idea. Such initiatives will become more commonplace in the future for legacy companies like Monster.
---
Let me let you in on a secret. Even though you may not understand what is going on with cryptocurrencies or think that blockchain is just a fad, sometime within the next few years every one reading this will be using a cryptocurrency.
The reason is that at some point someone is going to want to send you some money in the form of one of these cryptocurrencies and you are going to have to figure out how to get it.
Right now that can be a little difficult. If someone sent you some Bitcoin or Ethereum you need to exchange it into "real" money. You can do that now through an exchange such as Coinbase or Binance. You set up an account that's associated with your bank account and the exchange converts the crypto into cash and deposits it into your bank account (for a small fee).
But as we get more comfortable with cryptocurrencies and as they become easier to use, we will have less of a need to exchange them into fiat currency.
"All of the big ICOs so far have had their core businesses focused on some aspect of the blockchain. But at some point legacy companies are going to start having more interaction with crypto."
— Jimmy Busby, crypto-developer (formerly Centralite)
A number of startups are using their own coins (tokens) to use for transactions within their platforms. Whenhub's Interface app, for example, uses "WHEN" tokens to allow users to pay to talk to an expert in a particular field live via mobile phone. All of the internal transactions are made with the WHEN tokens inside the app. The experts and customers can withdraw their WHEN tokens at any time and sell them on an exchange or transfer them to someone else.
A lot of people are comparing the current state of cryptocurrencies to the early days of the internet. It still has a feeling of the wild west.
ICOs have become a very popular way to raise money for projects in the last two years. They make it easier for companies to attract investment from all over the world while avoiding venture capital firms and investment banks.
Some recent examples have raised large amounts of money:
EOS: $700M
Filecoin: $260M
Tezos: $232M
Bancor: $150M
All of the big ICOs so far have had their core businesses focused on some aspect of the blockchain. But at some point legacy companies are going to start having more interaction with crypto.
Monster will need to work to convince people to use this new crypto marketplace. They could offer discount pricing for products purchased with MMNY tokens. Or they could give new users of their marketplace some free tokens — it's just made up Monster Money anyway.
The long term goal will be to have customers, suppliers, and partners all using the new crypto network. This will take some time, and according to their S-1 filing they will be using a big chunk of the $300 million they plan to raise on developing their new platform.
Expect to see more news like Monster Money in the near future with other legacy companies.