Middle Atlantic DC Power Distribution Line Cleans up Messy Racks
Middle Atlantic's latest line of power supplies is designed to streamline power connections within rack spaces, while also providing MOV-based surge and overload protection.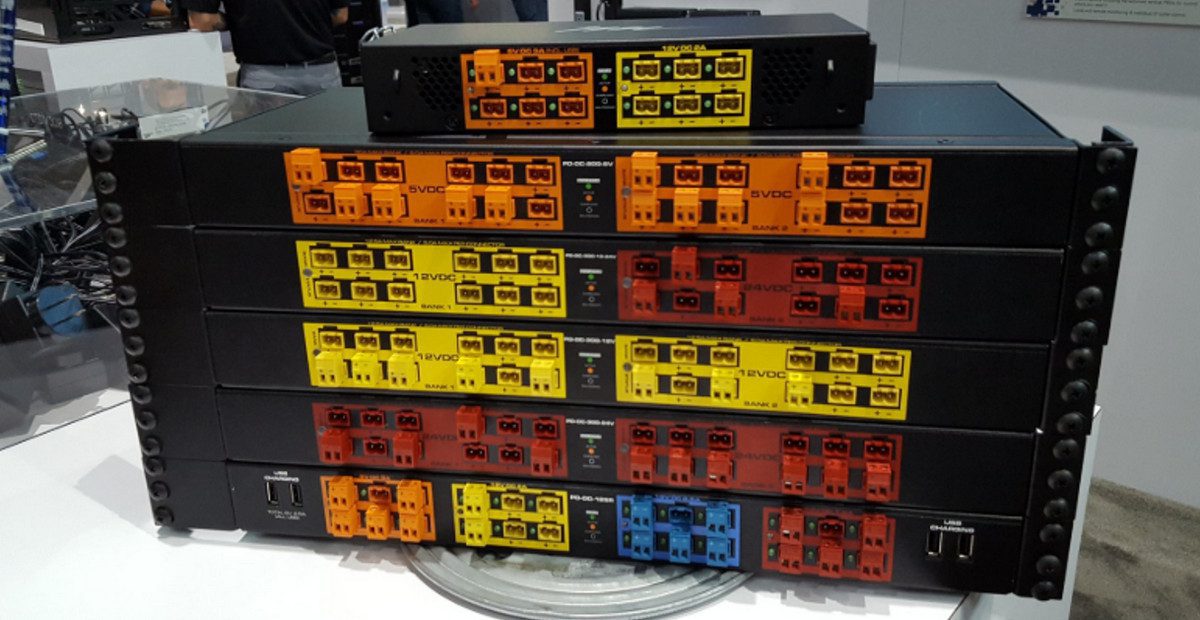 Helping integrators to clean up and streamline their rack installations, the new Middle Atlantic DC Power Distribution line of products were introduced to consolidate power connections.
Middle Atlantic says its latest product line eliminates the need to use unsightly and space-consuming wall-wart power supplies, and they deliver the necessary power to safely drive a rack full of equipment in commercial or residential installation environments.
At the just-completed CEDIA Expo 2018 show in San Diego, Middle Atlantic showcased its new line of multi-output power supplies and explained how residential integrators can use these products to create complex rack installations.
"Creating a great AV experience for customers starts with providing a solid foundation that ensures system reliability," states Mark Tracy, vice president of marketing, Middle Atlantic.
"At CEDIA, integrators will see first hand how Middle Atlantic—along with the other brands of Legrand—makes their jobs easier. We will show them how a single, high-power, protected, multi-outlet supply can replace outboard power supplies and remove more points of potential failure."
DC Power Distribution Products Power 24 Components
Available in a choice of configurations, the Middle Atlantic DC Power Distribution line provides options to power as many 24 components via 200 and 300-watt high-current models.
Middle Atlantic says the products maximize "the same voltage in a single unit, 5-volt, 12-volt, and 24-volt or splitting between 12-volt/24-volt" to provide the same level of value as other Middle Atlantic products such as the 45-watt DC compact and 125-watt DC 1RU systems.
The company says the 200-watt and 300-watt models can be used to deliver high current capabilities to an "extensive number of outputs," and the products' multi-mount design allows integrators to install the products in 1RU rack spaces or at the back or side of racks for Zero-U mounting.
Related: Middle Atlantic Solves Storage, Serviceability, Reliability Hurdles at ISE 2018
Through a choice of small-footprint power solutions, the products have options for additional rack space saving capabilities.
The DC Power Distribution line includes metal oxide varistor (MOV) surge and overload protection, color-coded screw terminal connectors, LED indicators that communicate maximum load capacity on each bank, and 5-volt USB ports options.
Middle Atlantic DC Power Distribution Part Numbers:

PD-DC-200-5V
PD-DC-300-12V
PD-DC-300-24V
PD-DC-300-12-24V
PD-DC-45
PD-DC-125R